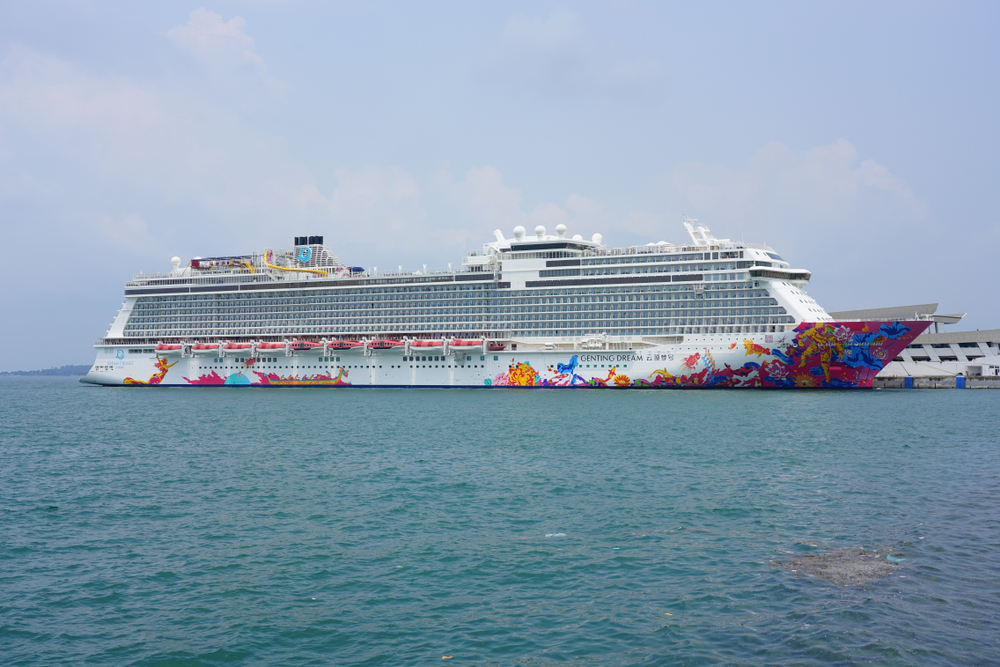 After much uncertainty over the last months about what would happen with the largest cruise ship by passenger volume in history, there seems to be a buyer for Global Dream after all.
The ship, which the now-bankrupt Genting Hong Kong built for Dream Cruises, could be sailing for Disney Cruise Line in the future, according to a German news outlet.
The news was announced by the insolvency administrator for the shipyard where the vessel is under construction, Christoph Morgen. Global Dream would be completed at the MV Werften, where the ship could be under the direction of Meyer Werft in Papenburg, where Disney Cruise Line already has another ship on order.
The 9,000- passenger cruise ship, by far the largest cruise ship to ever be constructed by passenger volume, has sat untouched in the shipyard in Germany since January of this year. Global Dream had an initial construction price tag of 1.6 billion euros. However, it is unlikely that Disney Cruise Line would be paying that amount for the vessel. The amount is expected to be just a fraction of the initial cost.
Read original article