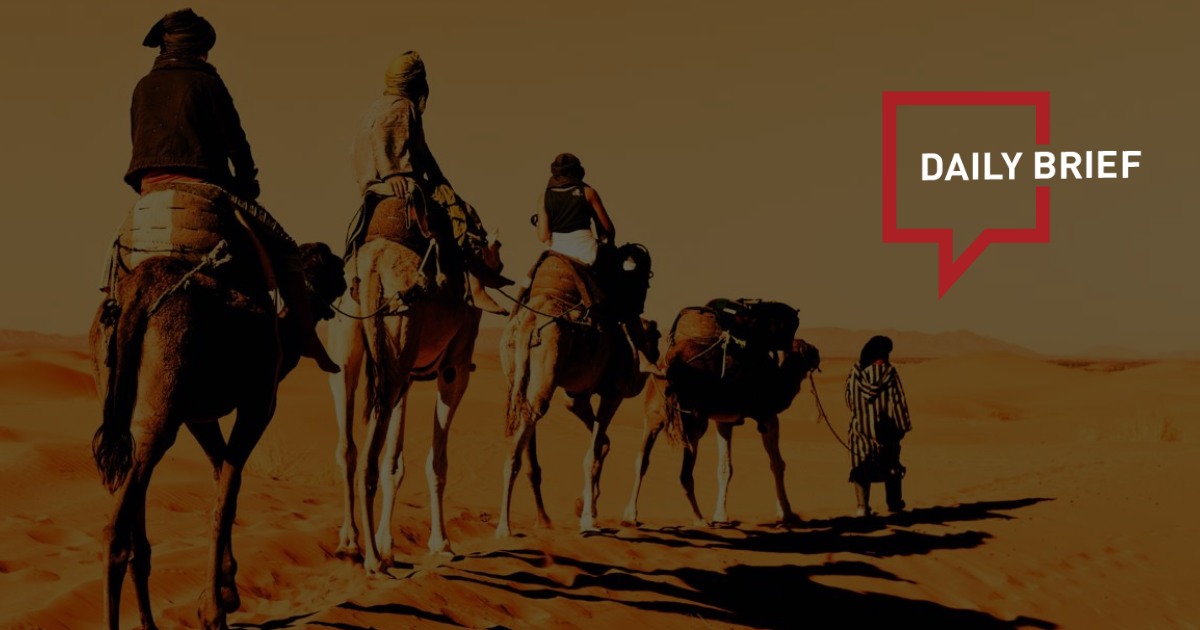 China holiday tourist trips fall 18% on year on broad COVID curbs
>> China recorded 422 million tourist trips over the week-long National Day holiday beginning on Oct. 1, down 18.2% from last year's holiday season, government data showed, as the sector remains hit by stringent COVID-19 curbs. Domestic tourism revenues, at 287.2 billion yuan ($40.37 billion), were down 26.2% on the year and just 44.2% of their pre-pandemic 2019 level, the data showed.
Marriott to launch AC brand in Greater China
>> Marriott International has signed an agreement with Suzhou Jingyuan Hotel Management to bring the AC Hotels by Marriott brand to Greater China. The 135-room AC Hotel by Marriott Suzhou is expected to open this December.
Shangri La customer database breached
>> Data from eight Shangri-La hotels have been breached in a cyber security incident that happened while officials from various countries were staying in one of the brand's hotels for a conference. Shangri-La said a "sophisticated threat actor" accessed its guest databases for hotels in Hong Kong, Singapore, Thailand, Taiwan, and Japan.
Hong Kong offers 500,000 free air tickets to tempt tourists back
>> Hong Kong attracted around 56 million visitors a year before the pandemic, and now the popular destination is taking significant steps to win tourists back after over two years of some of the world's toughest travel restrictions. Just days after dropping its longstanding mandatory hotel quarantine requirement, Hong Kong has confirmed plans to give away half a million airline tickets in a bid to boost tourism.
Hong Kong's restart prompts warnings over rising corporate travel costs
>> Travel management companies are warning airfares will continue to surge in the coming weeks following Hong Kong's decision to relax travel restrictions this week. Corporate travel agency CWT said booking levels in Hong Kong were increasing, with transactions three times higher than at the beginning of the year. According to CWT, hotel rates in hong Kong are forecast to see year-on-year price increases of 40% in 2022 and 14% in 2023.
Cathay Pacific plans jet orders as Hong Kong airport expands
>> Cathay Pacific Airways is in talks with Boeing and Airbus about expanding its fleet with the opening of Hong Kong airport's third runway set to swell capacity. The airline is exploring possibilities for adding both passenger aircraft and freighters, Chief Customer and Commercial Officer Ronald Lam said in an interview Thursday. Cathay would be seeking deliveries from 2025, when the new landing strip comes into full service.
Virgin Atlantic stops offering flights to Hong Kong
>> After almost 30 years of flight services to Hong Kong, UK-based Virgin Atlantic has made the decision to suspend its Heathrow-Hong Kong route indefinitely and will also be closing its Hong Kong office. The route closure will lead to nearly 50 job cuts, including the office staff and Hong Kong-based cabin crew.
China Airlines offers more rail-fly services in Germany, Japan
>> Taiwanese carrier China Airlines (CAL) has been proactively exploring the intermodal travel market, reaching agreements with German and Japanese rail companies to provide more rail-fly service options for its passengers, the carrier said on Friday.
Booking.com adds Klook to its roster of activities providers
>> Booking.com has expanded the geographic reach of its tours and activities offerings in Asia by entering a long-term strategic partnership with Klook. Booking.com already had provider agreements with TUI's Musement, based in Europe, and Tripadvisor's Viator, which is headquartered in the US.
China's zero-COVID policy fuels camping boom
>> China's strict coronavirus measures are driving people away from such domestic vacation sites as tropical beaches and instead pushing them to campgrounds close to home. China's camping market grew roughly 60% on the year to 74.7 billion yuan in 2021, according to iResearch. Retailers offering camping goods on the JD.com e-commerce site increased 17%.
China's Xinjiang province suspends travel out of region due to rising COVID-19 cases
>> The "most difficult" resurgence of COVID-19 cases in Xinjiang has forced authorities to close travel out of the region as China proceeds to host the country's biggest political summit this month. All passenger train services out of the western autonomous province of China have been suspended "to stop the spread of COVID-19, as officials admit their inadequate actions have hampered attempts to curb the outbreak for the past two months," South China Morning Post reported.