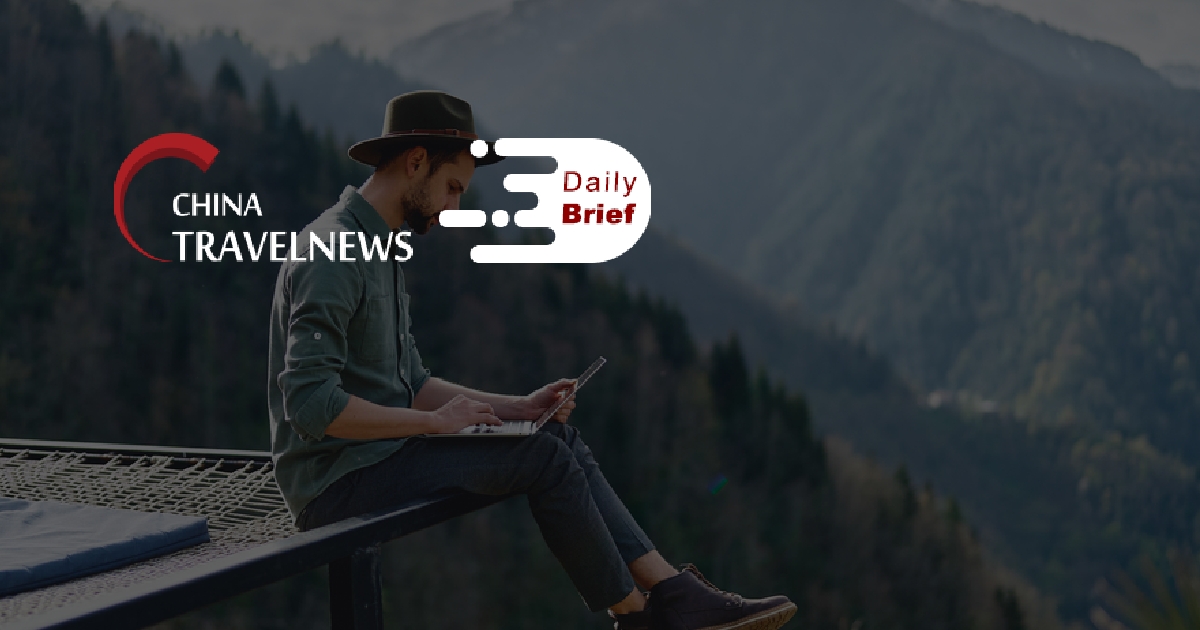 China's Mid-Autumn Festival tourism hit by COVID curbs
>> The number of trips taken over China's three-day Mid-Autumn Festival holiday shrank, with tourism revenue also falling, as strict COVID-19 rules discouraged people from traveling. The number of trips made by tourists fell 16.7% from a year earlier to 73.4 million trips during the holiday, which ended on Monday, according to the Ministry of Culture and Tourism.
Construction of Zootopia-themed land accelerated in Shanghai Disneyland
>> The construction of the Zootopia-themed land in Shanghai Disneyland is progressing smoothly, the Shanghai Disney Resort announced on Monday. A group of high-tech Audio-Animatronics figures is being made in Shanghai and California, while at Shanghai Disneyland, Zootopia's distinctive skyline is taking shape.
Cathay Pacific to add flights as Hong Kong eases quarantine rules
>> Cathay Pacific Airways Ltd said it would gradually increase flying capacity in the coming months after the Hong Kong government on Friday lifted rules requiring passenger crew to quarantine in a hotel for three days on return to the city.
Flights, trains suspended in Shanghai as strong typhoon approaches
>> Some train and flight services have been suspended as Shanghai gets ready for this year's 12th typhoon, Muifa. More than 500 flights had been canceled at Shanghai's Pudong and Hongqiao airports by Tuesday afternoon with the approaching Muifa gaining strength.
At Pudong airport, more than 350 inbound and outbound flights were cancelled and several others delayed due to the gale and rainstorm brought by the peripheral rain band of the typhoon, which is expected to be one of the strongest this year.
Hilton Garden Inn is set to triple its portfolio in Greater China
>> Hilton Garden Inn, the upscale focused service brand of leading global hospitality company Hilton, is poised to triple its portfolio in Greater China, and offer travelers an expanded network of 135 properties in the coming years.
With 98 hotels in the pipeline, nearly 1 in 3 future openings for the brand globally will be in this market. The brand's development strategy in Greater China is focused on top-tier cities, as well as emerging destinations located along high-speed railway lines.
China Airlines opens a new route to Chiang Mai
>> China Airlines announced that it intends to launch flights to Chiang Mai in Thailand on January 20 next year. The airline also revealed that the number of its flights will increase by 30%, with those to Southeast Asia increased by 50% in the final quarter of this year.
China Airlines added that in early 2023 there will be 17 destinations available in Southeast Asia, including flights to Cebu in the Philippines, Bali, Australia and New Zealand.
Etihad launches flights between Abu Dhabi and Guangzhou
>> UAE national carrier Etihad Airways will begin operating flights to Guangzhou in China next month. It will therefore become the first international airline to operate long-haul passenger services to the top three Chinese gateways of Beijing, Shanghai and Guangzhou since the start of the pandemic.
Louvre Hotels Group signs 500th hotel in China
>> Louvre Hotels Group, an affiliate of Jin Jiang International, the 2nd largest hotel group in the world, has started the construction of its 500th project in China, the Campanile Shanghai Lingang, with its local partner Jin Jiang Hotels China Region. Evaluated at 70 million RMB, this new flagship of the Chinese group will have 212 rooms and open its doors in February 2023.