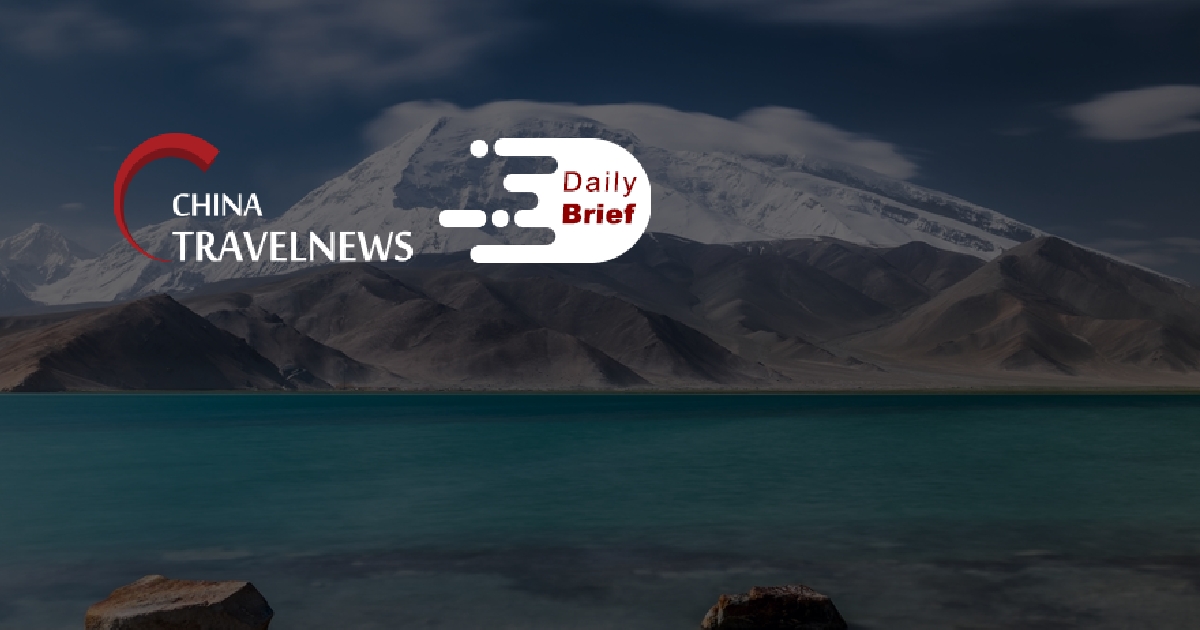 Many airlines will avoid Hong Kong as long as uncertainty around Covid travel curbs remains, head of global airline association warns
>> Airlines that are no longer flying to Hong Kong will continue to avoid the city as long as uncertainty around its Covid-19 rules remains, the head of a global airline association has warned.
The director general of the International Air Transport Association (IATA), Willie Walsh, on Wednesday said it was "disappointing" to see how the city's pandemic-related travel curbs had continued to restrict flights into Hong Kong.
China tourism hotspots struggle to recover as visitors stay away
>> The extent of the damage to domestic tourism from lockdowns in China's hotspots is becoming clearer. Xinjiang, in the west of the country, saw a 76% plunge in visitors in August compared to July, local officials said on Wednesday. The region had seen an influx of travelers that pushed hotel bookings to near pre-pandemic levels before a surge in cases last month prompted snap lockdowns. The result was the stranding of tens of thousands of tourists.
Haikou International Duty Free City set to open soon
>> The construction of Haikou International Duty Free City is progressing steadily and is expected to open to the public at the end of this year, according to a briefing held by the officials of China Tourism Group Duty Free Corporation. The city covers 926,000 square meters, and already over 800 brands have confirmed their presence.
Former Meituan hotel-unit chief ventures into prepared meals and cooking robots
>> As prepared meals are increasingly being served in China hotels to help reduce costs, robotics research and development company Xianglu Technology has set up a new subsidiary named Mars Mainland Food (Beijing ) Ltd as a prepared meal brand to capture this growing market.
In November 2021, Mr. Qing Guo, formerly a member of Meituan's senior management team, joined Xianglu Technology as its co-founder and CEO.
Global airline recovery gets lift from pickup in China's domestic traffic
>> The recovery in global airline traffic continues, boosted most recently by improved trends within China. That's the chief takeaway from the latest monthly traffic data for July — published on Wednesday by the International Air Transport Association (IATA).
Short-distance trips to boost holiday tourism
>> Domestic tourism is projected to rebound during the upcoming Mid-Autumn Festival holiday with short-distance trips remaining a popular choice for travelers due to some travel restrictions in areas experiencing COVID-19 outbreaks.
Popular for family reunions, the three-day holiday starts on Saturday. Travel agencies estimate that the holiday will provide the strongest boost for the tourism industry's recovery this year after the market showed a lackluster performance in the first half due to the impact of the epidemic.
Ride-Hailing firm T3 Mobility joins Huawei's Petal Travel
>> T3 Mobility, a Chinese online ride-hailing services provider, has joined Huawei's aggregated service platform for the industry, Petal Travel, according to a report by iFeng on September 7. T3 Mobility's services cover 92 cities across China, including Nanjing, Wuhan and Guangzhou.
Quake-affected tourists evacuated from China's largest glacier park
>> A total of 216 tourists trapped inside the scenic area of Hailuogou Glacier Park, located at the epicenter of the 6.8-magnitude earthquake that struck Luding county in Southwest China's Sichuan Province on Monday, have been relocated to a safer place by rescuers, according to local authorities. The only road to the scenic area was cleared Wednesday evening.
2022 China Tourism and Culture Week opens in Beijing
>> A launch ceremony for 2022 China Tourism and Culture Week was held on Sept 6 in Beijing, officially starting a global event which runs until the end of this month.
During the event, overseas Chinese culture centers and tourism offices along with international branches of people.com.cn will host a series of online and offline art exhibits, video shows, lectures, and forums, centered on five thematic parts -- intangible cultural heritage and poverty reduction, revitalization of rural China, urban development, Yellow River culture, and tourism and culture along the Silk Road.