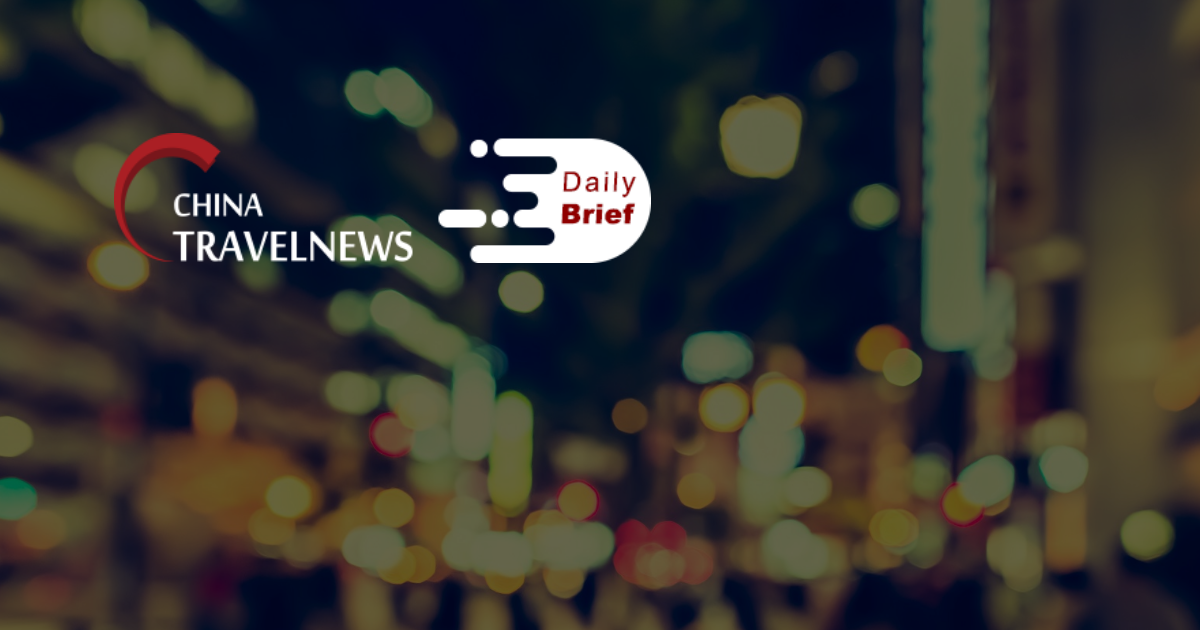 Fosun International plunges to nine-year low as tourism stake cut
>> Shares in Fosun International, the flagship of Shanghai billionaire Guo Guangchang, tumbled by 5.9% to a more than nine-year low in Hong Kong on Tuesday as the investment company lowered its stake in troubled global tourism unit Fosun Tourism, the owner of Club Med and other luxury travel brands. Fosun Tourism, whose brands also include Atlantis and Thomas Cook, said last month it had started to recover from the worst of the impact on Covid-19 on its business.
China still shut off from the world with flights near record low
>> As air travel elsewhere springs back, data from flight information provider VariFlight shows little improvement in China's international air travel options, with around 100 flights per day compared to more than 2,600 before 2020. Scheduled flights dropped off even further after Shanghai imposed a weeks-long lockdown in April; they've never really recovered.
China seen overtaking US as biggest travel and tourism market by 2032
>> China is likely to overtake the US to become the world's biggest travel and tourism market by 2032, up from second position in 2021, according to the World Travel and Tourism Council. In China, the sector's contribution to GDP could reach $3.9 trillion by 2032.
Hong Kong begins survey of households to gauge travel behavior, data to impact city's development plans
>> Authorities have invited 35,000 households in Hong Kong to take part in a once-in-a-decade survey aimed at better understanding residents' commuting patterns and how they are affected by new technology and the Covid-19 pandemic. Transport Department said the traffic data gauged in the HK$15 million (US$1.91 million) project was necessary for future development plans.
China Southern Airlines to resume flights to Tehran
>> China Southern Airlines announced the resumption of flights to Tehran from Urumqi (western most Chinese city) on September 5. The resumption in flights between the two countries comes after a hiatus of two years when the airline halted all flights to the Islamic Republic in part due to the pandemic. Flights to China from Iran are set to resume on Sunday October 9 with one flight per week, the return will come back later that day.
Chinese water parks hook 'One Piece' pirate character licensing deal
>> Chinese leisure group Haichang Ocean Park Holdings has inked a merchandise license agreement to use characters from the "One Piece" Japanese comic book series in a bid to lure more guests. Hong Kong-listed Haichang, which operates water parks in Shanghai and other cities in China, will sell food featuring characters from this year's "One Piece Film: Red" anime movie.
Klook and Central Pattana partnership to boost Thailand tourism
>> Klook and real estate developer Central Pattana have joined hands to drive travel recovery in Thailand. The partnership leverages the strengths of Central Pattana's leading retail presence (over 37 shopping centres across Thailand's most popular destinations) and Klook's digital capabilities and global user base to position Thailand as the destination-of-choice for travellers from key Asian markets, including Singapore, India, Malaysia and Vietnam.
Shanghai to create USD 72 billion smart connected car development system by 2025
>> Shanghai aims to build a RMB 500 billion (USD 72 billion) system to develop smart connected vehicles by 2025, taking the lead in China, according to the megacity's latest action plan. Shanghai's action plan also included exploring sustainable operations for smart rental vehicles to help commercialize driverless taxis.
Meituan invests in power batteries, exploring smart car field
>> Meituan, a Beijing-based e-commerce platform that provides local life services, is now quietly laying out operations involving power batteries for the upstream new energy vehicle industry, according to a report by Chinese domestic media outlet. Sunwoda, the leading lithium-ion battery company in China, disclosed a convertible bond loan and related party transactions of its subsidiary Sunwoda EVB. Meituan appeared on the list of investors.