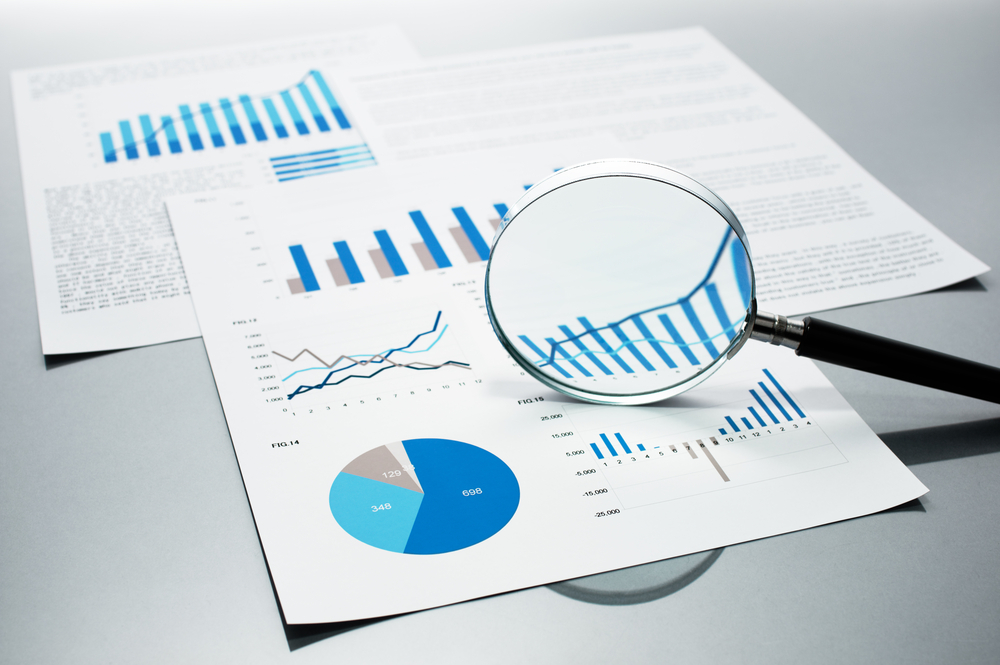 ChinaTravelNews, Ritesh Gupta – H World Group (formerly Huazhu Group) focused on a balanced approach with respect to expenditure and cost control in the second quarter (Q2) of this year, a phase which was marked by the massive spreading of the Omicron variant in China.
Considering the fact the first six months of 2022 have proven to be extremely challenging for the hotel industry in China, H World's senior management continuously emphasised on cost control for its operations, building on what it did in Q1. Speaking during the company's Q2 earnings call, Qi Ji, Executive Chairman of H World said, "In order to maintain a healthy cash position in this disruptive period, we further conducted cost reductions in a disciplined way."
Sharing highlights with regards to keeping cost-related aspects in control, Jin Hui, CEO of H World, said, "On the rental expenses front, we achieved over RMB 60 million rental reduction in Q2." He also shared that the team also managed to streamline its centralized office location headcount by reducing it by 10% or so.
In contrast to the gloomy business environment in China, the company's operations shaped up well in Europe.
"Q2 has been both a turbulent and promising period for our business," said Ji.
"…our European business has experienced a very healthy recovery. Pent-up demand for travel led to growth both in ADR and occupancy. Second quarter RevPAR almost recovered to similar levels for the same period in 2018 -- '19. The recovery trend continued in Q3," said Ji. The blended RevPAR for the European business increased from 47% in January this year, to 80% in April to 100% when taken as percentage of 2019. Demand was driven by transient leisure and supported by pent-up corporate group demand.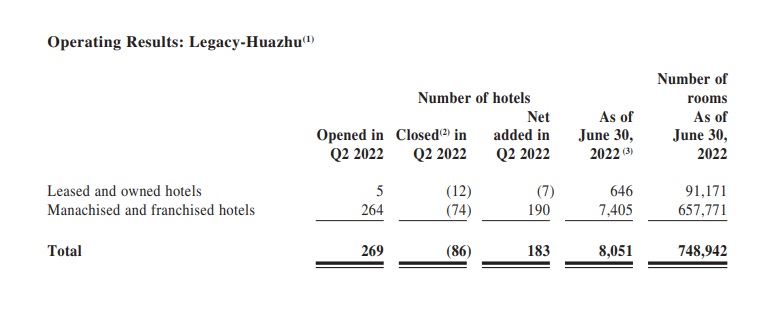 Hotel operating costs in Q2 were RMB3.0 billion (US$443 million), compared to RMB2.8 billion in the previous quarter. The year-over-year increase was mainly due to continued hotel network expansion of Legacy-Huazhu, and business recovery of Legacy-DH.
Organizational restructuring
Hui also spoke about an important milestone related to H World's organizational restructuring. It has been decided that there are going to be six regional HQ's for the following territories: east, northeast, north, central, west and south China. "In the fourth quarter last year, we established our South China regional HQ and West China regional HQ. These two regional offices are developing and performing well since then. Therefore, we applied this experience to the whole country and established six regional headquarters this year," mentioned Hui.
One key advantage that is being expected is related to these localized regional offices achieving more synergy in sales and marketing, higher operational efficiency, and shorter decision-making process, paving for agile decision-making. In terms of serving the stakeholders better, H World intends to understand its guests better along with comprehending franchisees' preferences in a meaningful way. According to Hui, this move also worked the group's shift from brand-based to regional-based organizational structure for its economy and midscale brands.
Targeting lower-tier cities with local expertise
Another major reason behind this restructuring is having local expertise to plan expansion in relatively newer areas. Hui said the hotel industry is a localized business. With offices in the southern and western part of China, the team realized that having a strong localized management capability especially in areas where H World is looking to expand is the way to go in the future. And this has resulted in six regional HQs. At the time of opening two regional offices, to mainly target Guangdong-Hong Kong-Macao Greater Bay Area and the Chengdu-Chongqing economic circle, the plan was to increase market share in these areas. The company has a sizable presence in Jing-Jin-Ji urban agglomeration and ChangJiang Delta area. But now with the model proving to be an efficient one, the company has chosen to go ahead with such management style across China.
At the end of June this year, 37% of hotels in operations and 56% of hotels in pipelines are contributed from lower-tier cities. In the second quarter, 58% of total 561 new signings are from lower-tier cities as well (tier-1 cities 6% and tier-2 cities 36%), according to Hui, who added that the city coverage increased to 1,130 cities in Q2, rising from 1016 by the end of March this year. The hotel company's aggressive expansion is being demonstrated by sharply rising city coverage as it has risen from 865 cities in almost 18 months. A total of 8,176 hotels or 773,898 hotel rooms in operation as of June 30, 2022.
Hotel segments
Hui said H World has chosen to stick to brand-based organizational structure for its upper-midscale and upscale brands.
Hui said at the end of June, the company had a total of 445 upper middle scale hotels in operation and 229 in pipelines in China. "Our leisure brand, Manxin, achieved its 100th hotel opening milestone recently," he said. At the same time, H World plans to count more on its Madison brand. Hui added, "The upscale segment, given the recent weak property market, undeniably, our new signings of newly built upscale hotels are negatively impacted." The company is confident that Blossom House and Blossom House Series are ready to further tap into the leisure market.
Talking about China business RevPAR recovery for Q2, Hui said the company has come a long way when one looks at RevPAR, which reached a bottom in April this year at only 53% of 2019 level.
"However, since then, our RevPAR recovery started to improve gradually in the following months. RevPAR in July recovered to 90% of 2019 level. Putting the consideration of our RevPAR in Beijing and Shanghai, only recovered to the range of 50% to 60% of 2019 level in July. Other cities and provinces show further RevPAR recovery with over 95% of 2019 level," explained Hui.
The company has also chosen to speed up its exit from economy soft brand hotel market over the next one-two years. The team has been evaluating consumption trends and believes the timing is right to remove inferior hotels from the network. In total, 86 hotels were closed in Q2. These included 12 leased and owned hotels, and 74 manachised and franchised hotels.