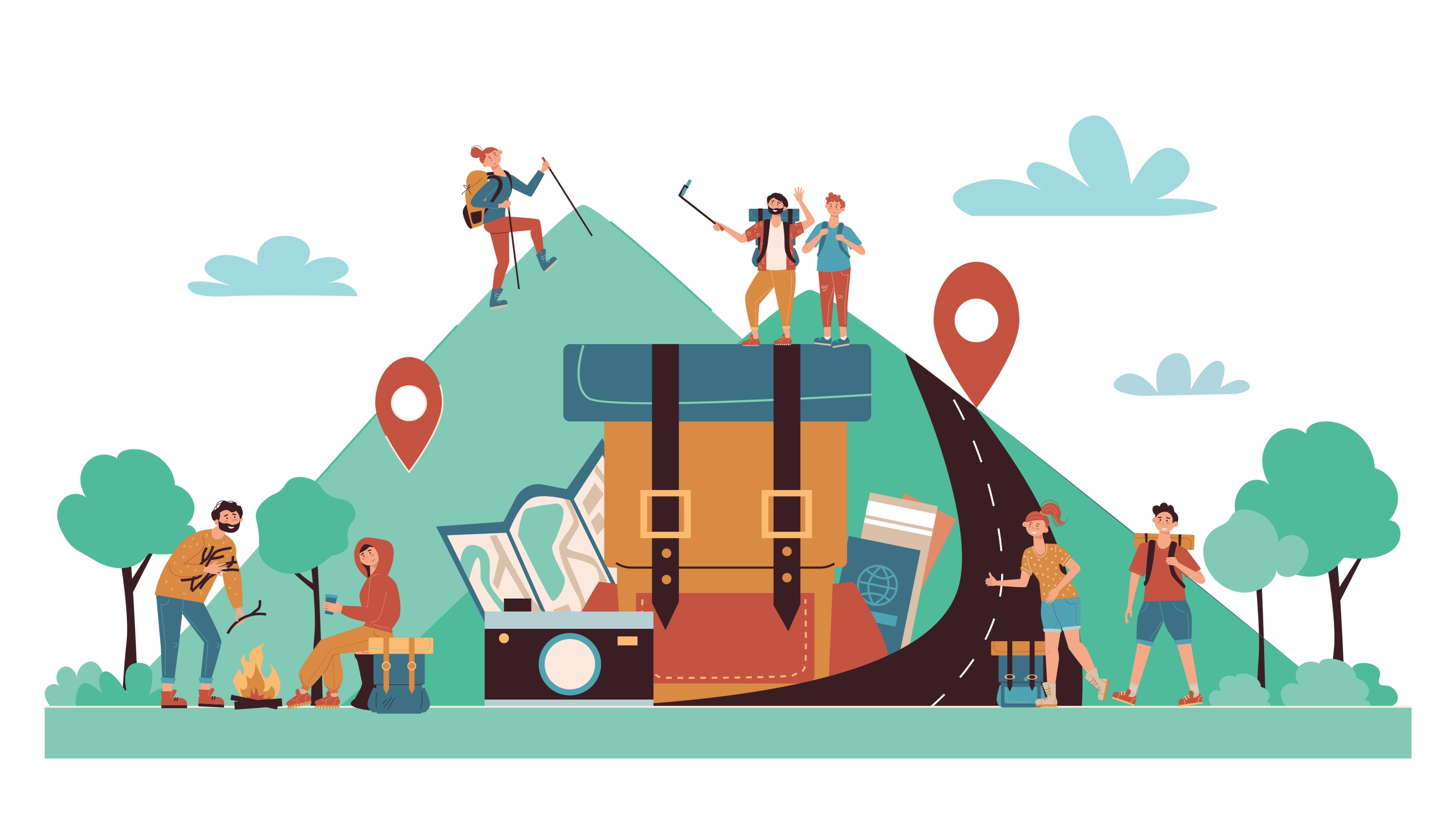 Self-guided tours are gaining popularity in China for offering flexibility, convenience, freedom and privacy.
As of July 31 this year, 84% of individual tourists chose long-haul destinations, according to the 2022 Self-Guided Tours Report released by leisure-focused Chinese online travel company Tuniu. Hainan, Guangdong and Guangxi provinces in southern China drew up to 60% of individual tourists.
Nanjing, Hangzhou, Jinan, Wuhan, Shenzhen, Guangzhou, Tianjin, Chengdu and Xi'an were top source markets of backpackers.
The duration of self-guided travel was also extending, with three- to four-day trips being the most common, accounting for 28%, and 20% were even over 10 days (20%).
Nearly 60% of independent holidaymakers were female. The Post-80s and Post-90s accounted for 77% of independent travelers, while 11% were Post-60s who also opted for self-guided travel.
A majority of the self-guided tourists tended to make snap decisions on travel. About 92% searched for products and made a reservation on the same day, and 59% would set off within three days after transactions.
With enhanced awareness of security and upgrading consumption, more travelers preferred quality products.
The report showed that Tuniu's users spent an average of over RMB 2,000 (USD 292) on self-guided tour products, just behind cruise and group tours.
Over 70% of self-guided tourists traveled by flight. Some would book in-destination services such as car rental and a tour guide before departure to make their journey relaxing and comfortable
Self-guided tourists demand quality for facilities, service and accommodation. Tuniu's data show that 57% of such tourists booked four- and five-star hotels. Beijing Universal Studios Grand Hotel and Atlantis Sanya were top choices for self-guided tour packages.