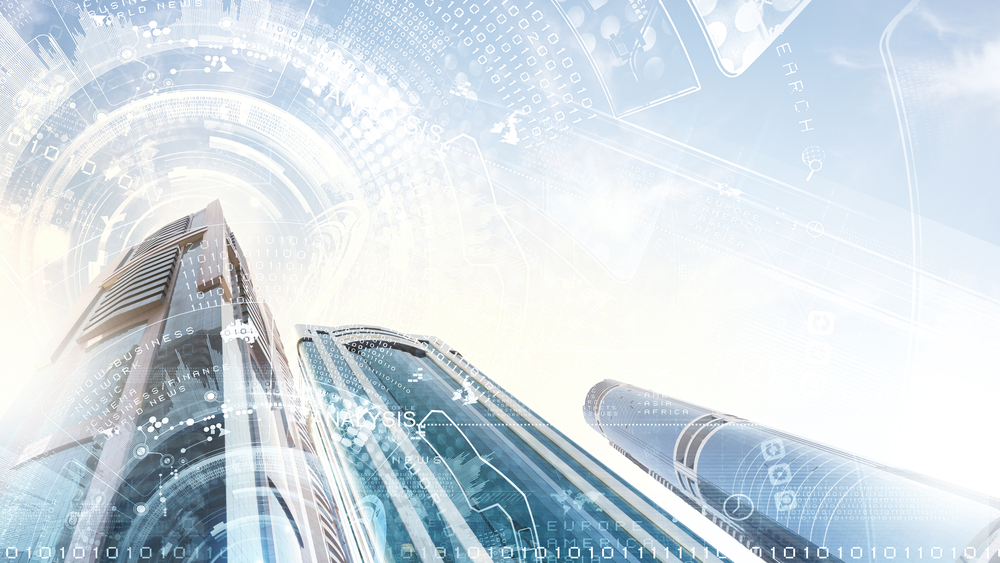 Tencent-invested OTA reports more than a billion Mini Program visitors
Tongcheng Travel, a Hong Kong-listed online travel company backed by Tencent and Trip.com Group, announced that the company's accumulated number of unique visitors in Weixin mini program exceeded one billion since the establishment of the program. As the company expects that the accumulated number of unique visitors will continue to grow.
China Tourism Group Duty Free prices IPO at HK$158, raising US$2.1 billion in Hong Kong's biggest deal this year
China Tourism Group Duty Free has priced its Hong Kong initial public offering at HK$158 per share, raising about US$2.1 billion (HK$16.2 billion) of proceeds in the city's biggest IPO this year, according to a person familiar with the transaction.

The final offer price is above the midpoint of the HK$143.50-HK$165.50 range the retailer marketed to investors. It will issue 102.8 million shares to investors, and trading is slated to begin on August 25 under the stock code "1880". There is an option to sell a further 15.4 million shares if there is a strong demand.
Chinese ride-hailing service Xiangdao Chuxing raises $148 million, eyes IPO
Xiangdao Chuxing, the ride-hailing service backed by China's largest carmaker, completed an RMB 1 billion (USD 148 million) fundraising that brings in an autonomous driving startup as new investor, the company said Monday.

The latest funding round valued SAIC Motor Corp.-affiliated Xiangdao at $1 billion. Largest shareholder SAIC Motor, self-driving company Momenta and Gaohang (Tianjin) Management Consulting led the fundraising.
Tencent says Meituan stake-sale report is not accurate
Food delivery giant Meituan rose in US trading after Tencent Holdings Chief Strategy Officer James Mitchell said a report that the company intends to sell all or much of its USD 24 billion stake in the company was incorrect. Reuters reported Tuesday that the social media giant has engaged financial advisers in recent months on ways to execute the sale of a roughly 17% stake, in order to appease state authorities that have been working to curb the influence of tech industry leaders.
China's ride-hailing market rebounded in July amid easing Covid-19 restrictions
China's ride-hailing sector recovered in July from June amid loosening Covid-19 travel restrictions. Residents completed 695 million trips last month, a 9% increase from June or an almost 11% decline from a year ago, the ride-sharing watchdog announced yesterday.

Didi Chuxing is still China's biggest ride-hailing platform. The company's market share has remained around 70% in the past six months, according to a report by Haitong Securities. It dropped by 10 percentage points to 69% in May from July 2021.
Trip.com Group has lofty ambitions to be No. 1 in Europe in some years
Chinese online travel giant Trip.com Group considers itself more of a startup in Europe - but it has lofty ambitions to be the leader in the market. The company wants to be number one, said Andy Washington, who was appointed general manager for Europe at Trip.com Group last year, though admittedly it will take a few years.
Fangda injects $1.6 billion more to keep Hainan Airlines flying
The new owner of Hainan Airlines, the onetime prize asset of failed conglomerate HNA Group, plans to inject more money into the carrier to ease its financial pain in the wake of Covid-19 lockdowns on the Chinese mainland, according to an exchange filing. A subsidiary of parent Liaoning Fangda Group Industrial will buy RMB 10.9 billion (USD 1.6 billion) of shares in Hainan Airlines via a private placement. The proceeds will be used as working capital, the Hainan province-based airline said in the filing on Thursday.
eVTOL developer EHang reports revenue increase over last quarter
China-based eVTOL developer EHang reported RMB14.6 million (US$2.2 million) in total revenues in second quarter, up 152.5% from the first quarter. The company said it has reached a consensus with the Civil Aviation Administration of China (CAAC) on its certification basis and plan for its two-seat EH216-S autonomous aerial vehicle (AAV).

During the second quarter, EHang secured its largest pre-order in Asia with 100 units from Prestige Aviation in Indonesia. The company also formed a partnership with Charoen Pokphand Group to introduce autonomous urban air mobility to Thailand, as well as sold and delivered five units to Tianxingjian Cultural Tourism Investment and Development LLC in China.
Chairman of Hainan Airlines' new owner Fangda buys stake in Juneyao Airlines
The founding chairman of Fangda Group Industrial, the new owner of Hainan Airlines Holding, has become the sixth-largest shareholder in Chinese carrier Juneyao Airlines. Fang Wei bought a 1.49% stake in Juneyao Airlines in the secondary market, the Shanghai-based carrier said late yesterday. Fang was not among the top 10 shareholders when Juneyao Airlines released its first-quarter earnings report in April.
Chinese airlines seen as likely next stocks to exit US market
The decision by five Chinese state-owned companies to leave the US market adds to skepticism that authorities in both countries can agree on disclosure rules, with analysts seeing state-controlled airlines as the next potential group to depart, potentially followed by internet giants. China Eastern Airlines Corp. and China Southern Airlines Co. could "soon" announce similar intentions, said Redmond Wong, a Greater China market strategist at Saxo Bank.
Hong Kong airport languishes as Singapore Changi is Asia's No 1 for passenger arrivals from April to June
Singapore's Changi Airport has emerged as the leader among Asian airports in terms of international passenger traffic for the second quarter of this year, with Hong Kong not even making the top 10 and leaving analysts pessimistic about its pace of recovery. From April to June, Changi handled 7.3 million passengers to take the top spot in Asia, based on data compiled by Singapore's independent consulting firm Sobie Aviation.
Macau restarts face-to-face tourism promotion campaigns in China's Mainland later this month
The Macau Government Tourism Office (MGTO) will again launch the physical format of promotion campaigns in China's Mainland starting from later this month to draw more mainlanders to visit Macau to spike the recovery of the local economy. Using a caravan as one of the highlights, as well as incorporating both online and face-to-face elements to promote Macau, the campaign will begin in Zhuhai on August 27, the statement read.