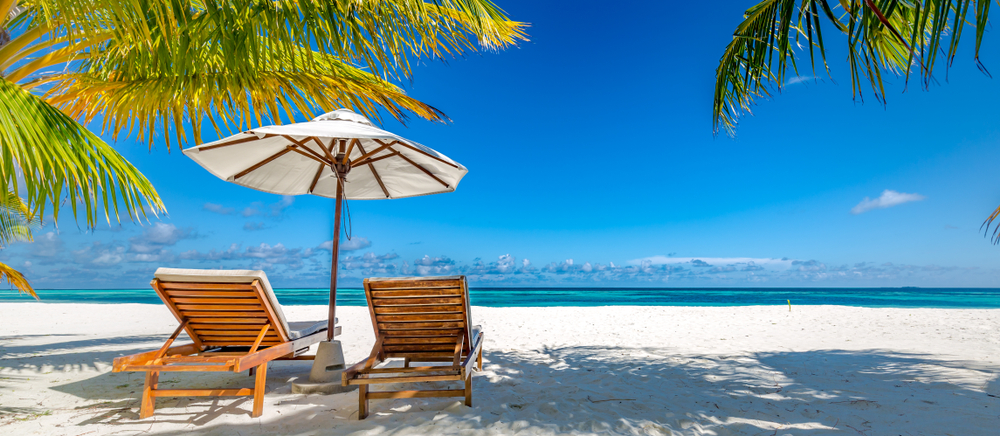 Chinese tourist hot spot imposes COVID lockdown, shuts public transport
The southern Chinese beach holiday city of Sanya imposed a lockdown on Saturday and shut its public transport system to try to stop a COVID-19 outbreak during its peak tourist season.

Authorities announced the curbs would start at 6 a.m., saying the COVID situation was "very severe" and people's movements were being restricted. It did not say when the measures might be lifted.
Hong Kong may relax hotel quarantine rule in few days
Hong Kong is likely to announce a reduction in mandatory hotel quarantine inbound international travelers have to undertake as soon as Monday (August 8), reported Bloomberg.

According to the report, officials were to make an announcement on Friday (August 5), but the decision has now been pushed to Monday. This step has reportedly been taken as parameters of reduction in the quarantine time were not decided yet.
Bullet trains designed for 350km/h travel from Jakarta-Bandung roll off assembly line in E.China's Qingdao
China's high-speed bullet trains for the 142-kilometer Indonesian Jakarta-Bandung High-Speed Railway (HSR) rolled off the assembly line in Qingdao, East China's Shandong Province on Friday. It is China's first high-speed bullet train export with a top speed of 350 kilometers per hour (km/h). The Jakarta-Bandung HSR is the first high-speed railway project launched overseas that fully uses Chinese technology, standards and equipment.
Ctrip data shows Chinese Valentine's Day hotel bookings made more by females
Chinese Valentine's Day on August 4 this year was celebrated by many consumers staying at hotels or flying to popular destinations. Most hotel stays on the day were booked by female users, and orders for two-night or longer stays doubled compared to the same period last year, according to data released by China's online travel platform Ctrip.
KKday aims to drive $100M in revenue for Vietnam's tourism industry
KKday, a Taiwan-based online travel experiences platform, announced Thursday it will be aggressively expanding its footprint in Vietnam, and driving over $100 million in revenue for Vietnam's tourism industry by 2023, as travel rebounds in Southeast Asia.

In terms of traveler demand, KKday forecasts over 20 million trips will be taken both inbound and outbound from Vietnam by the end of 2023; in addition to Vietnam's tourist numbers to increase by 50% y-o-y by the end of 2022.
Korean Air, Asiana Airlines cancel flights to Taiwan due to Chinese military drills
Two Korean airliners are canceling flights to Taiwan after China's mainland began carrying out military drills in the area. Korean Air canceled flights between Incheon and Taiwan on Friday and Saturday, while delaying Sunday's flight schedule by one hour. Asiana moved up Thursday's flight by three hours and canceled Friday's direct flight to the island.
China's mainland reopens border with Macau after six weeks as cases ebb
China's mainland will resume quarantine-free travel with Macau as the city recovers from its worst ever Covid-19 outbreak, in a move that could herald a tourism revival for casinos that have been bleeding cash for months. Macau's border with the neighboring city of Zhuhai reopens from 6 p.m. Wednesday, with some conditions attached, according to statements from the governments in both cities.
China's C919 passenger jet completes all test flights
China's domestically developed single-aisle C919 passenger jet has undergone all the test flights for obtaining an airworthiness certificate in the country, its manufacturer Commercial Aircraft Corp of China said on Monday. So far, 815 intended and confirmed orders have been placed for the C919 from home and abroad. The aircraft model's competitors include single-aisle B737 of Boeing and A320 of Airbus.
China sees 224 million railway passenger trips in July
Railway travel continued to rebound in July, with 224 million passenger trips being made. The daily average number of trips jumped 30.9% on a monthly basis, according to data the China State Railway Group Co sent to the Global Times on Tuesday.

The surge in railway trips came as the tourism market experienced an accelerated recovery during the summer time, a peak travel season. In July, the number of tourist-based bookings for summer vacations rose 35% month-on-month on China's online travel platform Trip.com, data from the company showed.
Top Japan chefs group to open Japanese cuisine theme park in China
A group formed by top Japanese chefs will open a theme park in China as part of efforts to further popularize Japanese food culture in the world's second-largest economy. Chefoodo said in a recent press release that it would collaborate with leading Chinese food conglomerate Bright Food (Group) Co. to bring the interactive facility to life, providing visitors with the opportunity to learn about and sample different styles of Japanese cuisine.