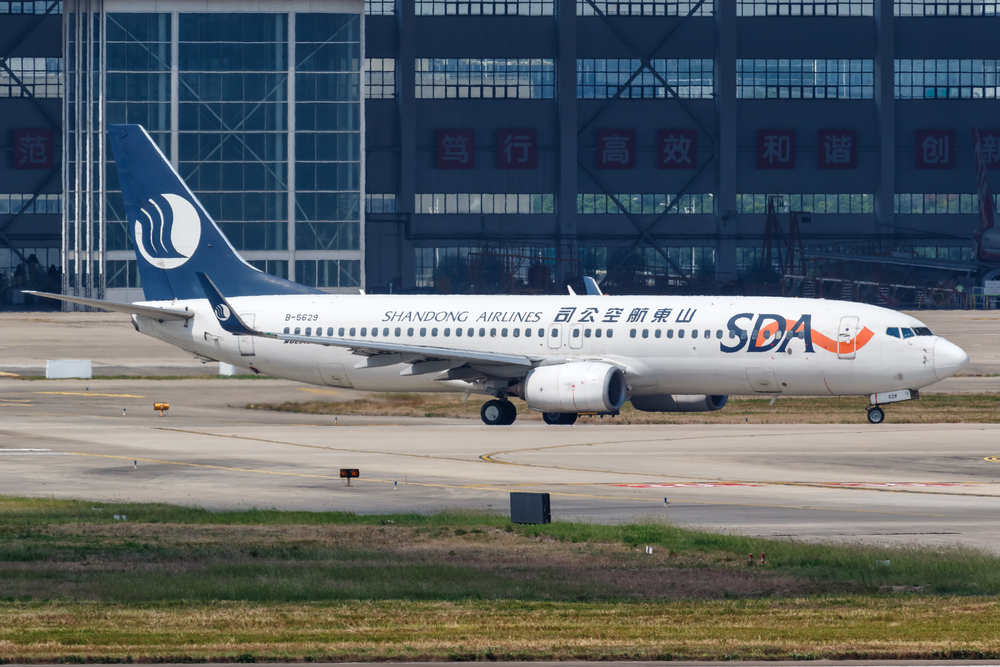 Chinese carrier Shandong Airlines came into existence in 1994. Since then, it has amassed a sizeable fleet of well over 100 aircraft. Today, every single one of these comes from the popular Boeing 737 family.
According to data from ch-aviation.com, there are presently 134 aircraft in the Shandong Airlines fleet. Of these, 127 are examples of Boeing's popular 737NG ('Next Generation') series. The dominant force here is the 737-800, which accounts for 124 of these 127 jets.
The remaining seven aircraft in Shandong Airlines' fleet are all examples of the new Boeing 737 MAX 8.
Shandong Airlines also has a further 12 deliveries of the 737 MAX 8 to look forward to. This will bring its total fleet size for the type to 19 aircraft. However, it will likely have to wait for the type to be fully recertified in China before these deliveries can continue.
Read original article