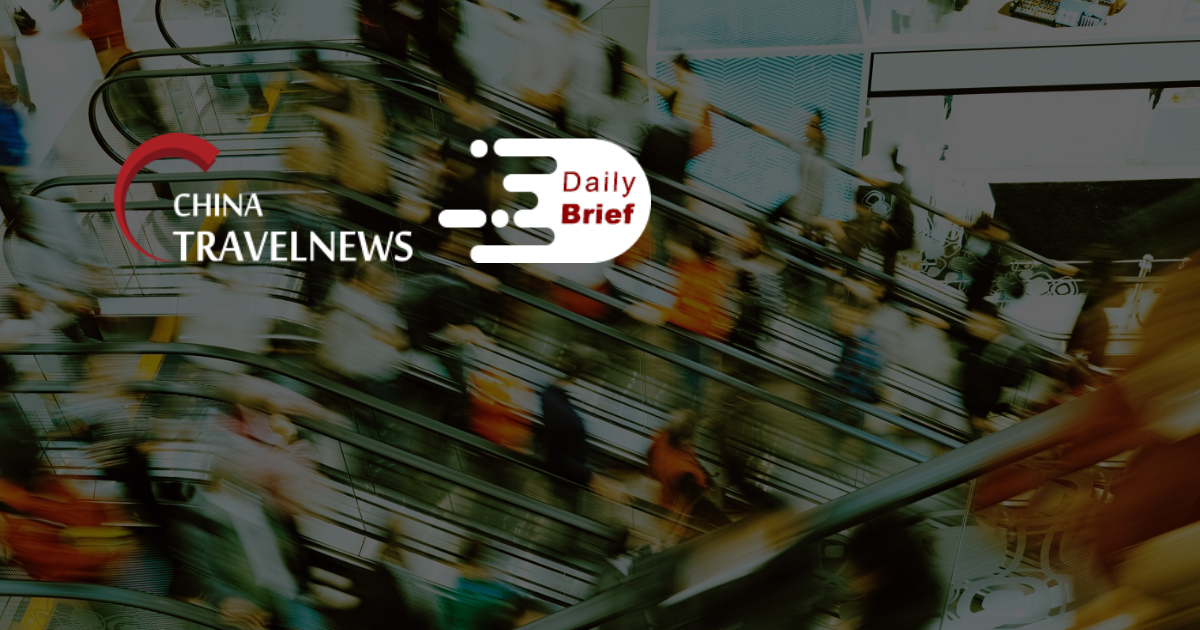 Sanya suspends onsite services at some public venues after BA.5.1.3 detected
>> Sanya in South China's Hainan Province on Tuesday suspended onsite services at some public cultural venues and tourist attractions to reduce the risk of COVID-19 after the city detected the Omicron BA.5.1.3 strain.
Macau to ease quarantine period for non-Chinese Mainland visitation from Aug 6
>> Macau will shorten the quarantine period for fully-vaccinated visitors coming from Hong Kong, Taiwan and other overseas jurisdictions to the arrangement of "7+3" days on August 6 from the current arrangement of "10+7" days, authorities announced on Tuesday.
Teenagers from Hong Kong allowed to travel to UK without parents after visa change
>> Teenagers living in Hong Kong will be able to travel to the UK without their parents after the Home Office made changes to the visa scheme. As many as 11,700 young Hong Kongers could take advantage of the new visa rules, the Home Office estimates.
Chinese museums adopt digital collectibles as an alternative to NFTs
>> Since May 2021, more than 30 of China's top museums have adopted digital collectibles, reports Jing Culture & Commerce. The total market value of the 4.6 million digital collectibles issued on Chinese platforms in 2021 is estimated to be around RMB 150 million (USD 22.4 million). Growth could be as high as 150% and reach RMB 29.5 billion (USD 4.6 billion) by 2026.
China's C919 passenger jet completes all test flights
>> China's domestically developed single-aisle C919 passenger jet has undergone all the test flights for obtaining an airworthiness certificate in the country, its manufacturer Commercial Aircraft Corp of China said on Monday. So far, 815 intended and confirmed orders have been placed for the C919 from home and abroad. The aircraft model's competitors include single-aisle B737 of Boeing and A320 of Airbus.
Air Serbia plans more destinations in China, eyes third A330
>> Air Serbia plans to introduce additional destinations in China once strict Covid-19-related measures and restrictions are lifted, with a possibility for the carrier to add its third wide-body aircraft as these limitations are eased. The airline plans to enter the Chinese market this October with a one weekly service to Tianjin, which is also limited frequency-wise by pandemic measures.
China-Pakistan to expand air routes, personnel exchanges in orderly manner
>> China is willing to restore and expand air routes and personnel exchanges with Pakistan in an orderly manner, a senior Chinese official said. At present, Pakistan International Airlines (PIA) is operating two weekly flights on Islamabad-Chengdu-Islamabad and Islamabad-Xian-Beijing-Islamabad routes while Air China and China Southern Airlines are operating on Beijing-Islamabad-Karachi and Wuhan-Islamabad routes respectively.
Radisson to quadruple Vietnam portfolio
>> Radisson Hotel Group is set to realize a four-fold growth of its footprint in Vietnam by opening a dedicated representative office and significantly boosting its portfolio of properties in the country by 2025.
Pony.ai, Geely's ride-hailing arm Cao Cao ally to bring robotaxis to Beijing
>>Chinese self-driving tech developer Pony.ai and Cao Cao Mobility, the ride-hailing unit of automaker Geely Holding Group, are joining hands to popularize the use of robotaxis on the streets of Beijing.