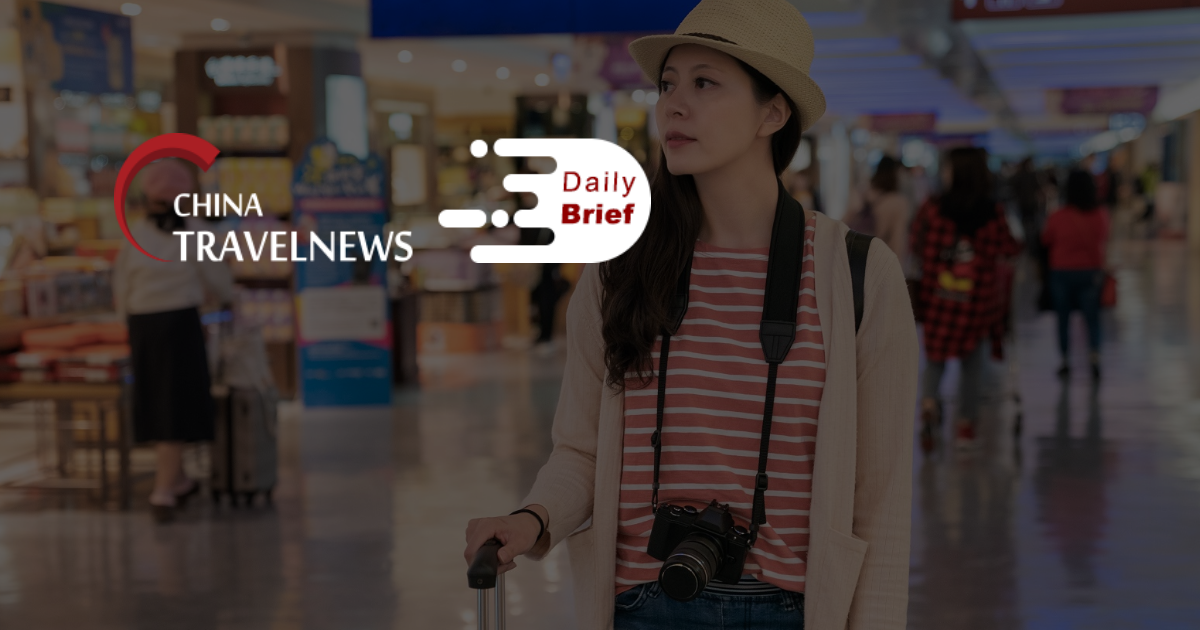 Singapore Tourism Board inks deal with Klook
>> Ecommerce platform Klook has partnered up with Singapore Tourism Board to promote Singapore as a destination. The partnership, launched in June 2022, builds on the deal first inked in 2020 and includes an integrated marketing campaign targeting travelers from Indonesia, Malaysia, Philippines, Thailand and Vietnam.
Fangda will not ditch troubled Hainan Airlines, chair says
>> China Fangda Group is not withdrawing from struggling Hainan Airlines Holding, which the Chinese chemicals and steel manufacturer took over in December last year, the chairman said recently in response to rumors that it is planning to pull out soon.
China Airlines to raise passenger services by 40%
>> China Airlines is planning to offer 40% more passenger flights this quarter than last quarter, as air travel demand is rising, the company said as it announced the launch of a Pokemon-themed jet. The airline is planning to paint one of its Airbus A321neo planes with a livery representing the Japanese animation, video game and mobile game franchise, China Airlines told a news conference in Taipei.
China Tourism Group Duty Free's first-half profit fell on Covid-19 hit
>> China Tourism Group Duty Free Corp. posted a 26% decline in first-half profit, as Covid-19 outbreaks in China dealt a heavy blow to operations. For the first six months, the Chinese retailer's net profit was RMB 3.94 billion (USD 582.6 million), compared with RMB 5.36 billion a year earlier, it said in a filing Wednesday. Revenue declined 22% to RMB 27.65 billion, it said.
Tourism rebounds in east China's UNESCO world heritage site
>> Huangshan Mountain, a UNESCO world heritage site in east China's Anhui Province, has seen a rising number of tourists, thanks to effective containment of the COVID-19 resurgence. The number of tourists to the scenic spot, famous for its majestic scenic beauty, strange rocks, cloud-shrouded peaks and ancient pines, exceeded 12,200 on July 23. The total tourist number has topped 150,000 so far this month, according to the management of the scenic area.
Sports tourism meeting people's diverse needs
>> An increasing number of people in China are showing interest in sports activities during tours even if sports is not the main objective of their travel. Marathons, cycling, hiking and camping fall in the realm of sports tourism.
China's tourism industry heats up amid rising summer temperatures
>> As summer vacation approaches, the overall domestic tourism industry has seen a bump in travel sales. The total number of excursions booked through Trip.com, one of China's major travel platforms, in the last half month grew ninefold month-on-month as of July 12. Family trips accounted for a large proportion of the bookings.
Luxury sees gateway in Hainan
>> Buoyed by the free trade port under construction and business-friendly events, Hainan has emerged as a bright spot on the global consumption map, creating a sizable market for luxury goods-and top brands are keen to exploit the opportunity to further tap into the China market, business leaders said.
Nigerian Ambassador calls for end to China travel restrictions
>> The Nigerian Ambassador to the People's Republic of China, Baba Ahmad Jidda, has commended the governments of China and Nigeria for deepening bilateral ties between both countries through the approval of Air Peace's scheduled, commercial flights to Guangzhou-China, which commenced on July 13, 2022. This is as he called on the Chinese government to relax all travel restrictions for Nigerians willing to fly to the Asian country.