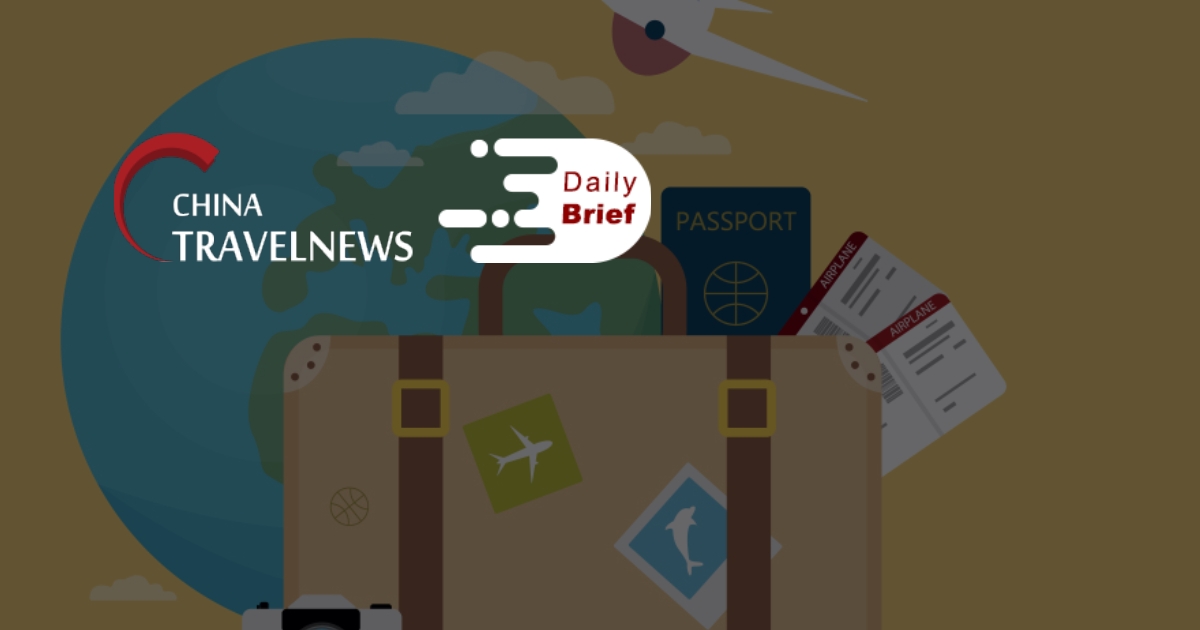 'China is catching up': HSBC report projects strong summer recovery for 'Big Three'
>> Despite forecasting "historically high" losses for the first half of 2022, China's three largest carriers are expected to see strong summer recovery, says an HSBC Global Research report. HSBC forecasts China Southern to swing to the black in the second half of this year, while Air China and China Eastern are expected to only make a smaller loss, "close to break-even". On international demand, it points out China's intentions to "reboot the international aviation market", including recent announcements to ease the length of quarantine for inbound travelers.
Fantawild's FT・Wild theme park opens in China
>> Fantawild Holdings, a leading one-stop solution provider in the theme park industry, has opened its latest site in the Chinese city of Taizhou. Developed in association with the local government of Taizhou, the new park is the result of over RMB 3 billion of investment. Covering in excess of 400,000 square meters, Fantawild anticipates it will attract more than 3 million visitors each year. It is the first Asian park by the company to be based on animation and sci-fi themes.
Macau casinos can reopen Saturday at 50% staffing
>> Macau's casinos can reopen from the start of Saturday (July 23) until July 29, but only at 50% of normal staffing, confirmed the head of the city's Health Bureau, Alvis Lo Iek Long, at a Wednesday briefing, citing the city's gaming regulator. Mr Lo said casinos would also need to do "thorough" disinfection ahead of reopening. But in terms of tourist customers for reopened facilities, for now, there will be no easing of current travel rules between neighbouring Chinese mainland city Zhuhai and Macau.
India, China discuss return of stranded students, resumption of direct flights
>> India and China have discussed the return of thousands of Indian students stranded at home for two years due to Beijing's COVID-19 bans and resumption of direct flights disrupted by the coronavirus pandemic, the Indian embassy here said on Thursday. The Chinese embassy in India updated its COVID-19 visa policy after over two years to accept visa applications of foreign nationals and their accompanying family members wanting to go to China for the resumption of work in all fields.
Virgin Atlantic suspends Hong Kong flights until March 2023
>> Hong Kong has been scrubbed from Virgin Atlantic's network until at least March next year, as the Asian metropolis continues to struggle with conflicting goals of adhering to Covid-Zero policy while hanging onto its status as a global financial hub. Virgin Atlantic, which flew a daily Boeing 787 between London and Hong Kong prior to the pandemic, suspended its Hong Kong route in December 2021 but hoped to resume flights on September 1 2022. However, the airline now says those flights won't come back until March 1, 2023.
Pandemic-hit tourism industry come up with innovative strategies to revive it
>> Hospitality operators are embracing changes in an effort to revitalize the industry. Shanghai Haichang Ocean Park in the Pudong New Area has opened the first Ultraman-themed pavilion in the world. This is part of the new IP cooperation. It was the first time that the park was involved in IP cooperation since it opened nearly four years ago. Giants in the hospitality industry said their development blueprint has not veered in China despite the ups and downs of the COVID-19 pandemic.
Five trends characterize this year's summer tourism market
>> Summer has always been a great time to travel in China. That's why the domestic tourism industry, which experienced a "cold winter" due to the pandemic, expects a robust recovery during summer. The authorities are issuing more supportive policies to help the market overcome the challenges that has added to the tourism industry's hopes. Tailored trip packages for graduates and families are in great demand, and party-friendly hotels and water parks more popular.