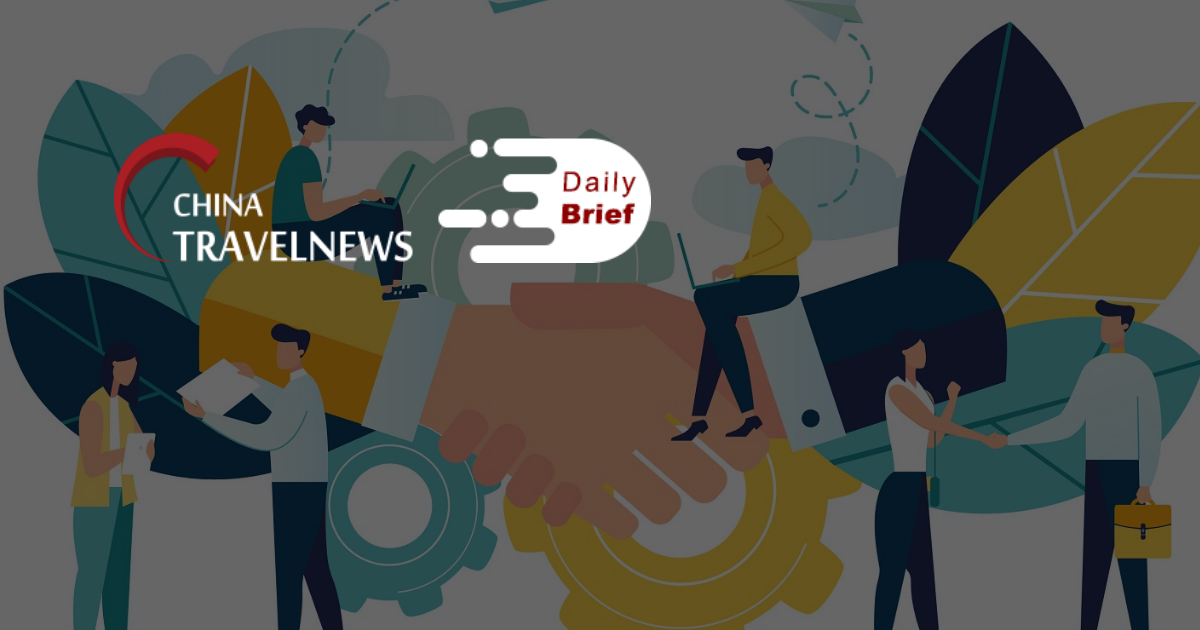 China's Xi'an to resume passenger flights to Tokyo
>> China Eastern Airlines will resume passenger-flight services between Xi'an, in northwest China's Shaanxi Province, and Tokyo, Japan starting July 19, the company's branch in Xi'an said Friday. The flight will be China Eastern Airlines' first international passenger flight to resume in Xi'an since December 2021.
Hong Kong's first Thailand tour in more than 2 years departs
>> The first tour to Thailand after the Covid-19 outbreak departed Hong Kong on Sunday. The tour was a VIP small group tour launched by Hong Thai Travel Services as a new mode of travel during the pandemic. Even two could go on a trip as a group without joining others.
Cathay Pacific traffic still down but improving
>> Hong Kong's flag carrier continued to see positive impact of further adjustments to the city's travel restrictions and quarantine requirements. Cathay Pacific carried a total of 150,077 passengers last month, an increase of 269.2% compared to June 2021, but a 95.2% decrease compared to the pre-pandemic level in June 2019. The month's revenue passenger kilometers (RPKs) increased 320.2% year-on-year, but were down 91.7% versus June 2019.
Trip.com, Singapore Tourism Board strengthen ties to further promote Singapore
>> Building on the three-year Memorandum of Understanding signed in November 2020, Trip.com Group and Singapore Tourism Board (STB) are deepening their collaboration across key markets including Thailand, South Korea and Hong Kong, while expanding their partnership to include new markets Vietnam, Philippines and Malaysia.
Tuniu regains compliance with Nasdaq's Minimum Bid Price requirement
>> Chinese online leisure travel company Tuniu said it has regained compliance with Nasdaq's Minimum Bid Price requirement. The company received written notification from Nasdaq Stock Market dated April 13 indicating that for the last 30 consecutive business days, the company's ADS closing bid price was below the minimum bid price of USD 1.00 per share requirement set forth in Nasdaq Listing Rule 5450(a)(1). This was the second time that Tuniu received such a warning. The company received its first listing compliance warning from Nasdaq two years ago.
Macau to extend city lockdown, casino closure until Jul 22
>> Macau's government will extend a lockdown of casinos and other businesses until Friday (July 22), as authorities grapple to stop the spread of COVID-19 in the world's biggest gambling hub, according to a statement on its website. The lockdown in the Chinese special administrative region had been due to end on Monday.
China's domestic tourism shrinks amid Covid lockdowns
>> Domestic tourist trips in China, home to one of the world's largest travel and tourism industries, plunged by more than 22% in the first half amid fallout from the country's "zero-Covid" policies. The number of trips declined to 1.45 billion in the first half of 2022 from 1.87 billion a year earlier, according to figures from the country's Xinhua News Agency, citing Ministry of Culture and Tourism data.
Beijing resort rolls out welcome mat as city authorities act to boost spending
>> The tourism industry in Beijing is gradually recovering as outbreaks of COVID-19 are well contained and the municipal government takes measures to boost consumption. Universal Beijing Resort, which first opened in September, resumed operations on June 25 after being closed for nearly two months due to the outbreaks. After the reopening date was announced, the number of searches for the resort on the online tour platform Ctrip soared by 242% compared with the same period the previous month. Reservations for hotels within 5 kilometers of the resort rose by 30%.
Hainan Airlines operator seeks $3 billion emergency loan
>> Liaoning Fangda Group which took control of HNA Group's core airline operations as part of the conglomerate's restructuring, is seeking an emergency loan of RMB 20 billion (USD 3 billion) from the Hainan provincial government and billions more in financial assistance, according to a Caixin report.
Three state-owned airlines predict a record high loss in half year, greater than last year's shortfall
>> Three state-owned airlines predicted a record high of loss of around RMB 50 billion (USD 7.4 billion) in the first half of this year, greater than the total loss in 2021, driven by COVID-19 outbreaks. The carriers attributed the loss to the repeated flareups of COVID-19, the rising cost of fuel and oil and the depreciation of the yuan, which increases the pressure on costs.
Ride-hailing platform Didi faces RMB 4.27 million penalty for illegal activities
>> China's ride-hailing platform Didi Chuxing has got on the headlines after its subsidiary Didi Pay, mainly in providing payment means of Didi Chuxing's ride-hailing businesses, recently received a warning from the Operation Office (Beijing) of the People's Bank of China (PBC), and got fined for RMB 4.27 million (USD 632,000) in what could be the highest fine since late 2019.