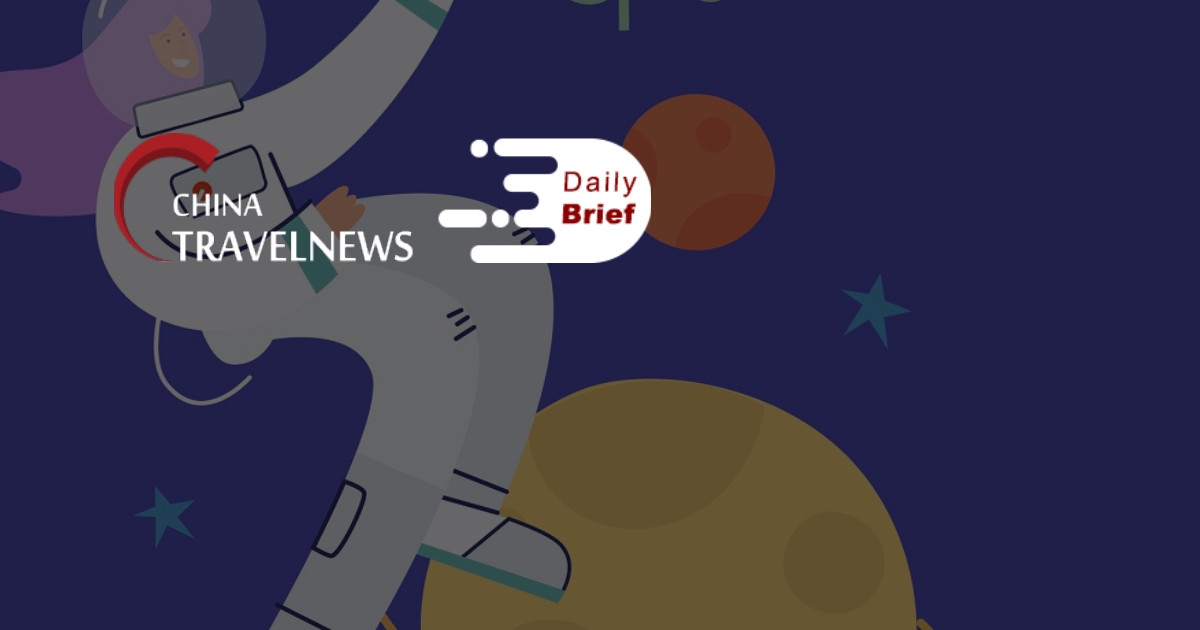 China's hotel investment in 1H 2022 down by 43.8% year-on-year
>> JLL reported that China's hotel transaction volume in the first half of 2022 decreased by 43.8% year-on-year, with many hotel transaction activities likely delayed to the fourth quarter of 2022 or the first quarter of 2023. JLL expects the combined impact of China's "Three Red Lines" and "zero-Covid" policies to result in further price reductions of hotel assets and forecasts China's hotel transaction volume to total approximately $2 billion in 2022.
Over half of Hong Kong travelers feel leisure travel is still important
>> Hong Kong ranked 7th on the Travel Confidence Index despite having a continuous tight border restriction. While restrictions are still in place, 55% of Hong Kong travelers feel leisure travel is still important to them. The desire to "just get away" (70%) emerged as the top motivator to travel for Hong Kong consumers after two years of lockdowns and a rapidly evolving travel landscape; followed closely by a "visit to a new destination" for 43% of respondents and "getaway to recharge mentally" for 27% of respondents.
Xpeng unit raises over $100 million, most for a Chinese robotics firm in two years
>> Xpeng Robotics, an affiliate of Chinese electric carmaker Xpeng Motors, has raised more than USD100 million, the most in two years for a Chinese company in the field. IDG Capital was one of the leading investors in the Series A fundraiser, with Xpeng and other existing shareholders chipping in.
KKday bumps its Series C to $95 million as travel resumes
>> Taiwan-based travel platform KKday announced that it has secured USD 20 million in series C+ funding led by TGVest Capital, bringing its total to USD 95 million. The startup says that in June 2022, its gross merchandise value exceeded pre-COVID levels, and it also lowered its user acquisition cost to one-third of the amount it spent before the pandemic. It's making revenue and exceeding its revenue numbers from before COVID-19.
Chinese carriers eye more European routes
>> According to data provided by OAG Schedules Analyser, Beijing Capital plans to launch a new route to Lisbon (LIS) in Portugal from Hangzhou (HGH). The LCC intends to begin flights between the destinations on Aug. 26. Hainan Airlines has also scheduled a new European route, which could launch as soon as July 16. The airline plans to begin nonstop flights between Beijing Capital (PEK) and Belgrade (BEG) in Serbia, flying once a week.
China space tourism prospects boosted by cooperation agreement
>> CAS Space signed a strategic cooperation agreement with a wholly-owned subsidiary of Hong Kong-based travel industry giant China Tourism Group, pledging to "jointly promote the application of commercial space technology and create a new space economy such as space tourism," according to a statement published on CAS Space's official WeChat account.
OCT Culture and Tourism Festival kicks off with 300+ themed events to be held
>> The Overseas Chinese Town Group (OCT Group), one of China's culture and tourism organizations, launched its annual culture and tourism festival recently. This year's festival will have events throughout the summer and autumn in more than 100 Chinese cities and towns on the premise of the continued effectiveness of current pandemic prevention and control measures. A total of 300+ themed events will take place throughout the festival, and more than 1,000 products will be available for sale at favorable prices.
Citizens of China, India and Iran can now travel to Kazakhstan without a visa
>> Kazakhstan has introduced a new system enabling citizens of China, Iran and India to visit the Caspian country for a 14-day period without a visa. This visa waiver system came into force on July 8, replacing a special 72-hour visa-free transit arrangement for citizens of China and India.