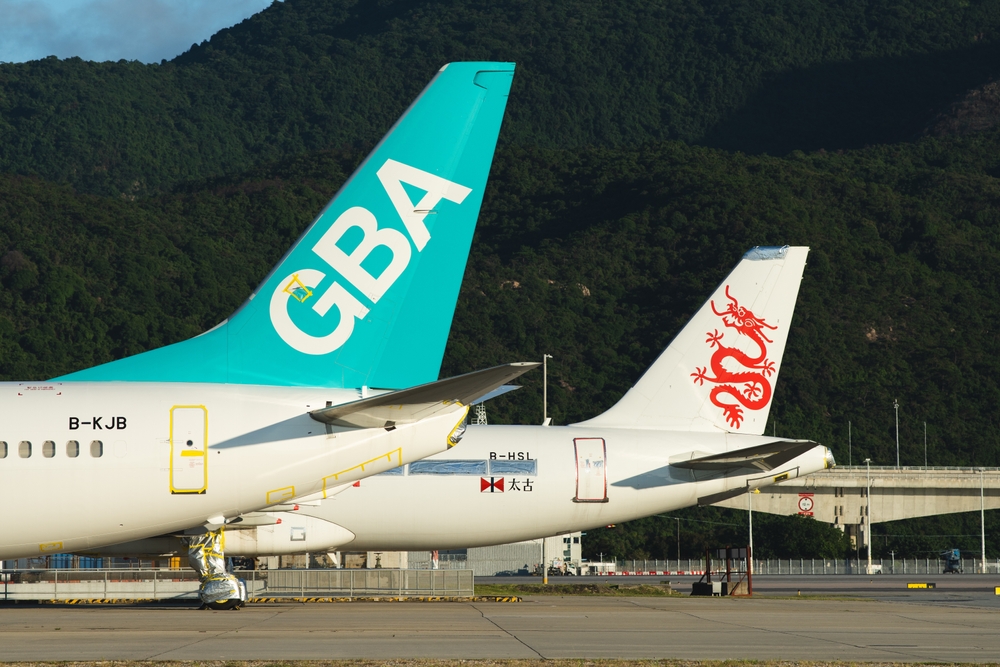 Greater Bay Airlines will begin scheduled operations on July 23, nine months after its original timeline, its now-former chief executive, Algernon Yau, told the South China Morning Post.
"We need to start operations next month. We can't wait too long. We have to get aircraft up in the sky. It may not be making profits, but we need to show people we are committed," he said in late June.
While the airline has yet to publicly announce its launch network or open ticket sales, it has already filed a schedule for 2x weekly services between Hong Kong Int'l and Bangkok Suvarnabhumi. Scheduled flights will be preceded with two charters on July 9 and July 16. Flights will be operated with a B737-800. Greater Bay Airlines has two such aircraft and plans to add a third in late 2022.
Yau said that the airline initially planned to launch with routes to China's mainland but had to shift its strategy to regional services as the country sticks to its strict zero-COVID strategy.
The start-up further said that it had appointed Stanley Hui Hon Chung as its new chief executive after his predecessor, Yau, was appointed to be the new minister for commerce and economic development in Lee Ka Chiu's administration.
Read original article