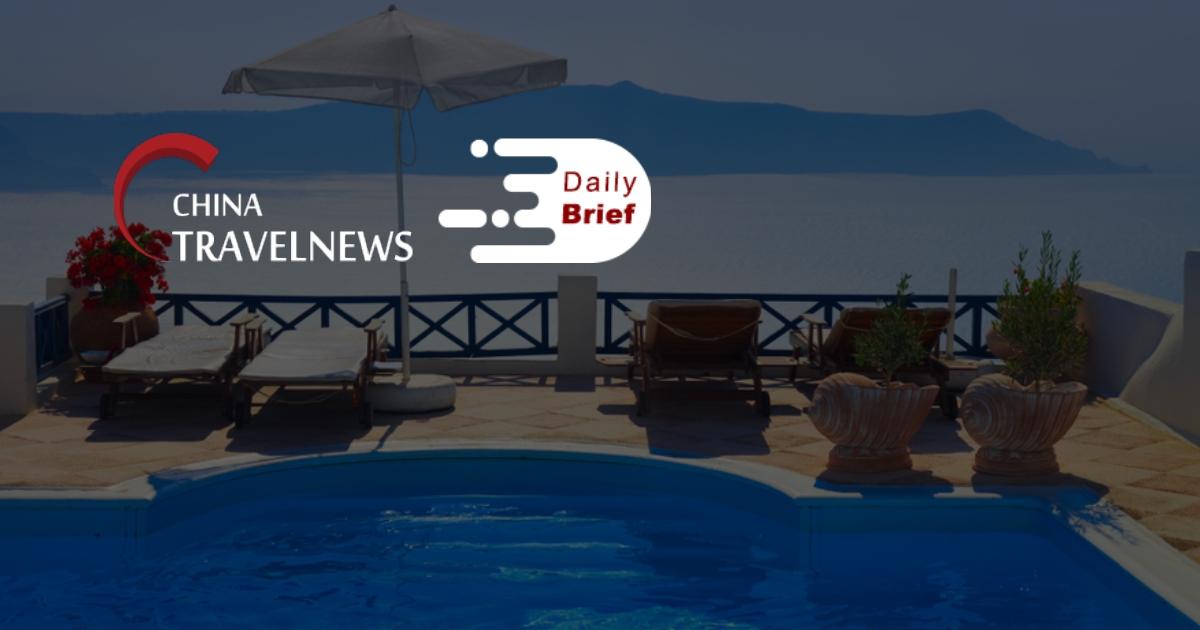 Club Med to expand resort business in China
>> Club Med, a global provider of vacations, expects to make China one of its largest markets in terms of tourist visits in the coming three years. If the plan pans out as expected, the China market of Club Med will equal that of France, said a senior executive of the company.
Confident in the global market recovery, Club Med is planning to open 17 new resorts worldwide by the end of 2024. Half of them will be in China, said Andrew Xu, CEO of Club Med China and executive president of Fosun Tourism Group.
Hong Kong raises prospect of Shenzhen border easing by Aug 4
>> Hong Kong's new health secretary said on Monday he hoped the border with Shenzhen would reopen before Aug. 4, a move that would mark a significant relaxation of China's strict border controls, generating divided opinions on Chinese social media.
Diaoyutai MGM signs a new hotel in Shanghai
>> Diaoyutai MGM Hospitality announced today it has signed a hotel management agreement with Shanghai West Bund Development to bring the famous MGM brand to Shanghai West Bund. As part of the agreement, MGM will provide the full range of its signature artistic and entertainment experiences, as well as its luxury hospitality capabilities to one of the city's most famous international cultural landmarks.
Hong Kong travel challenges mount as flight bans climb to 100
>> Hong Kong suspended flights from three airlines on Monday, bringing its bans this year to 100 as the city continues to impose onerous Covid travel restrictions. The flight bans, which last five days, are yet another burden and concern for travelers already tasked with finding hotel rooms for quarantine and lining up Covid tests to get back into the city.
China further streamlines procedures for international arrivals
>> After halving the collective quarantine time for international inbound travelers, China made another major adjustment for this group of people by streamlining procedures for those coming to the Chinese mainland. The policy has prompted a huge increase in flights connecting China with other countries, especially the US, and the number of people traveling out of the country. Those policy changes were seen by experts as a sign of China further re-opening its borders to the world.
Hainan's 'golden' offshore duty-free policy pays rich dividends
>> Hainan's enhanced offshore duty-free shopping has generated sales of USD 13.55 billion since it was introduced on 1 July 2020, according to a report from Hainan Daily. Official report said that 125 million individual products have been sold in the two-year period to some 12.28 million customers. The average daily shopping amount reached RMB 124 million (USD 18.5 million), an increase of +257% compared with the figure prior to what has been dubbed the 'New Deal'.
Chinese airlines increase Beijing-Shanghai flights as business travel bounces back
>> More Chinese carriers have started flying along the country's busiest trunk route between Shanghai and Beijing again this month and several are increasing the number of flights in a real sign that life and work are getting back to normal after the recent resurgence of Covid-19 in the country. China Eastern increased the number of flights between Beijing and Shanghai to 11 from 7.
NW China's Xinjiang ready to welcome summer travel peak
>> China's Xinjiang Uygur Autonomous Region is taking measures to secure capacity for a wave of tourists during the summer travel peak, boosting the local tourism industry while not compromising public health and safety. Xinjiang's civil aviation sector has added nine charter flight routes since the beginning of July.