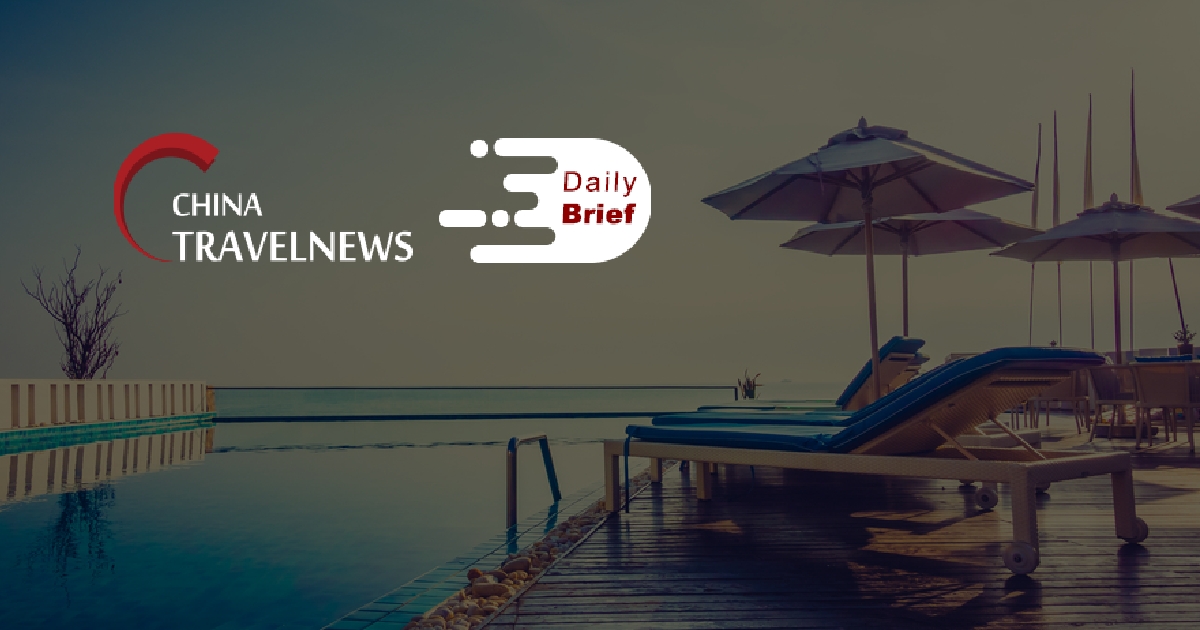 China to see 520 million railway trips during upcoming summer travel rush
>> China is expected to see 520 million railway trips during the upcoming summer travel rush that will kick off on Friday. This year's summer travel rush will last for 62 days from July 1 to August 31, according to the China State Railway Group.
China Eastern Airlines to build $3.3 billion aviation hub in Shanghai's Lingang
>> China Eastern Airlines, one of the country's 'Big Three' carriers, will invest RMB 22 billion (USD3.3 billion) to build a series of aviation projects, including a one-stop air logistics hub for the Asia-Pacific region, in the Lingang New Area, part of Shanghai's pilot free trade zone.
China's civil aviation industry shows recovery after government help
>> According to the Civil Aviation Administration of China, the performance of airlines substantially improved in June and, for example, from June 24 and 26, the number of flights exceeded 10,000 daily, rebounding to about 60% of the figure recorded before the outbreak of the Covid-19 pandemic in 2020.
Hong Kong mulls cutting quarantine amid China Mainland's Covid shift
>> Hong Kong's incoming government is considering cutting the time inbound travelers must spend in hotel quarantine. The city may allow incoming air travelers to quarantine in a hotel for five days followed by two days of isolation at home, according to people familiar with the matter. Officials haven't made a final decision, but the change is expected to come into effect sometime after John Lee is sworn in as chief executive on July 1.
China's easing COVID curbs spark travel inquiry surge, and caution
>> Online searches for Chinese airline tickets on domestic and international routes surged on Wednesday, after Beijing said it would slash COVID-19 quarantine requirements and made changes to a state-mandated mobile app used for local travel. The Qunar platform reporting that searches for air tickets rose 60% and doubled for hotels in the 30 minutes after Wednesday's announcement.
Etihad Airways restarts Beijing service after two years
>> Etihad Airways has resumed passenger service between Abu Dhabi and Beijing. The flight became the first regular direct international passenger service to return to the Chinese capital under the country's latest mandate in response to Covid-19. The air link was the first direct passenger connection from the capital of the UAE to Beijing since March 2020.
Radisson Hotel Group commits to its owners and guests in Thailand with plans of 100 new signings by 2025
>> Radisson Hotel Group is gearing up for the recovery of travel and hospitality in Thailand with plans to exponentially expand its portfolio by adding 100 hotels and resorts in the country by 2025. The new growth plans for Thailand represent part of the Group's wider expansion strategy which targets the growth of its current portfolio of 400 properties to over 2,000 hotels and resorts in operation and development by 2025.
Changes in travel tracking marks 'refined methods' of 'dynamic-zero,' suit new realities
>> China shortened the quarantine time for international arrivals and canceled marking cities with COVID infection risk areas in the travel tracking system in two consecutive days, but these adjustments do not mean China has changed its "dynamic zero COVID" strategy or that it's a relaxation in epidemic prevention, but refined and optimized methods to meet current needs, said Wu Zunyou, top epidemiologist with the Chinese Center for Disease Control and Prevention.