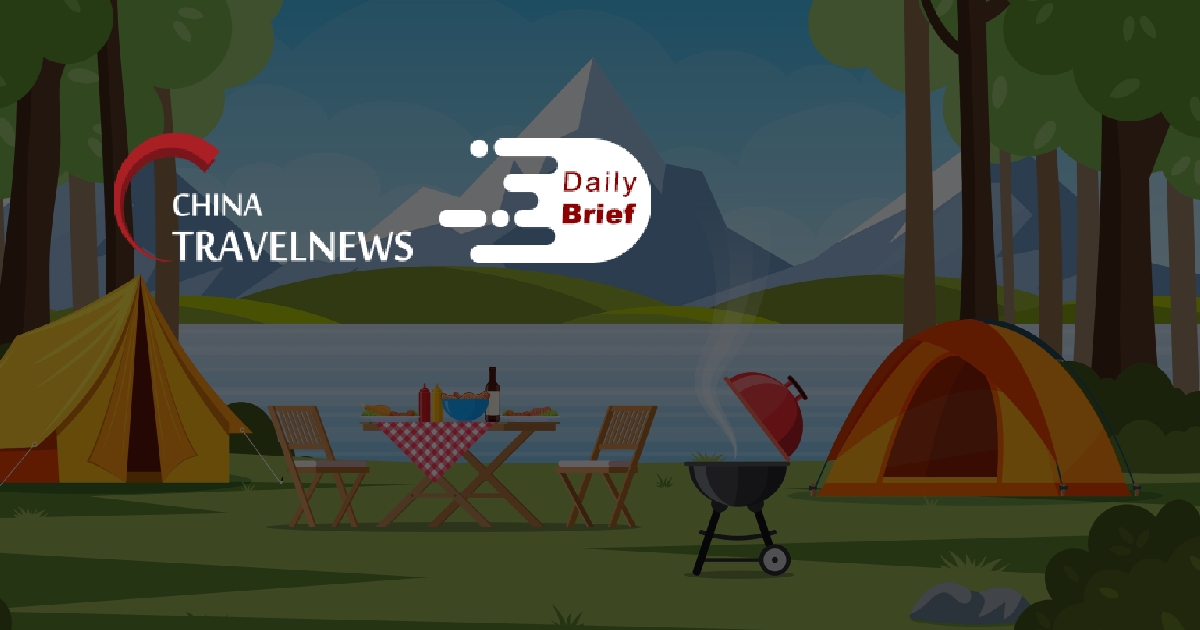 China cuts travel quarantine in biggest Covid Zero shift yet
>> China reduced quarantine time for inbound travelers by half. Travelers will now only need to spend seven days in a quarantine facility, and then monitor their health at home for a further three days, according to a revised government protocol released Tuesday by China's National Health Commission. That's down from 14 days hotel quarantine in many parts of China currently, and as many as 21 days of isolation in the past.
Shanghai's Disneyland theme park to re-open on Thursday
>> Shanghai Disney Resort said on Tuesday it would reopen the Disneyland theme park on June 30, a month after the Chinese economic hub lifted a two month-long COVID-19 lockdown. It will resume ticket sales on Wednesday and capacity levels will be controlled, without specifiying at what levels. Some experiences, such as Marvel Universe, will remain shut, it added. All guests will also need to show proof of a negative COVID test taken within the last 72 hours to enter.
Shanghai tourists swarm Sanya last weekend while airline companies change to bigger planes to ferry travelers
>> Sanya has recently lowered antivirus measures for tourists from Shanghai. This has spurred Shanghai tourists to enjoy a beach vacation. During the weekend of June 25 to 26, sales of flight tickets from Shanghai to Sanya grew 1.5 times compared with the previous weekend (June 18 to 19). Ticket prices also soared from RMB 700 (USD 104) to more than RMB 1,000 (USD150) since July 1.
Trip.com Group posts $157 million net loss in Q1 2022
>> Online travel giant Trip.com Group said its net revenue for the first quarter this year remained stable year-over-year, but down by 12% quarter-over-quarter. The company reported a net loss of RMB 1,001 million (USD 157 million) for Q1 2022, compared to a net income of RMB 1,765 million for Q1 2021. Trip.com sees staycation travel continue to serve as a major contributor to the recovery of the Chinese domestic market, with local hotel bookings increased by over 20% year-over-year.
Hong Kong extends social distancing rules to July 13, as experts call for border restrictions to be eased
>> Hong Kong's current social distancing rules will be extended until July 13, the government has announced. Other measures, such as the mask mandate and the public gathering ban of four people or more, will also remain in place. But more health experts have called for the relaxation of quarantine rules for incoming travelers. A virologist said imported cases made up only a small portion of Hong Kong's daily cases and were not "adding any burden."
Beijing, Shanghai ease more curbs
>> Restrictions in Shanghai and Beijing continue to ease, with dining-in to resume in Shanghai from June 29 and all grades of school in Beijing returning to in-person teaching Monday. Shanghai and Beijing each reported four local cases for Sunday.
Greater Bay Airlines names veteran Stanley Hui as new CEO
>> Hong Kong start-up Greater Bay Airlines has named board member Stanley Hui as its new chief executive, effectively immediately. The move, announced on 27 June, comes as founding CEO Algernon Yau leaves the carrier to join the newly-formed administration of the Hong Kong government, where he will serve as commerce and economic development minister.
The ITB China Industry MeetUp 2022 reunites more than 20 destinations
>> The organizers of ITB China announced plans to take the ITB China Industry MeetUp (IMU) to the next level, offering a combined offline and online event setting for members of the Chinese and China-based travel trade community to meet and exchange information and experiences. The exclusive and compact event format features an in-person event held on 21 September 2022, in Shanghai, and a two-week virtual event period between 14-28 September.