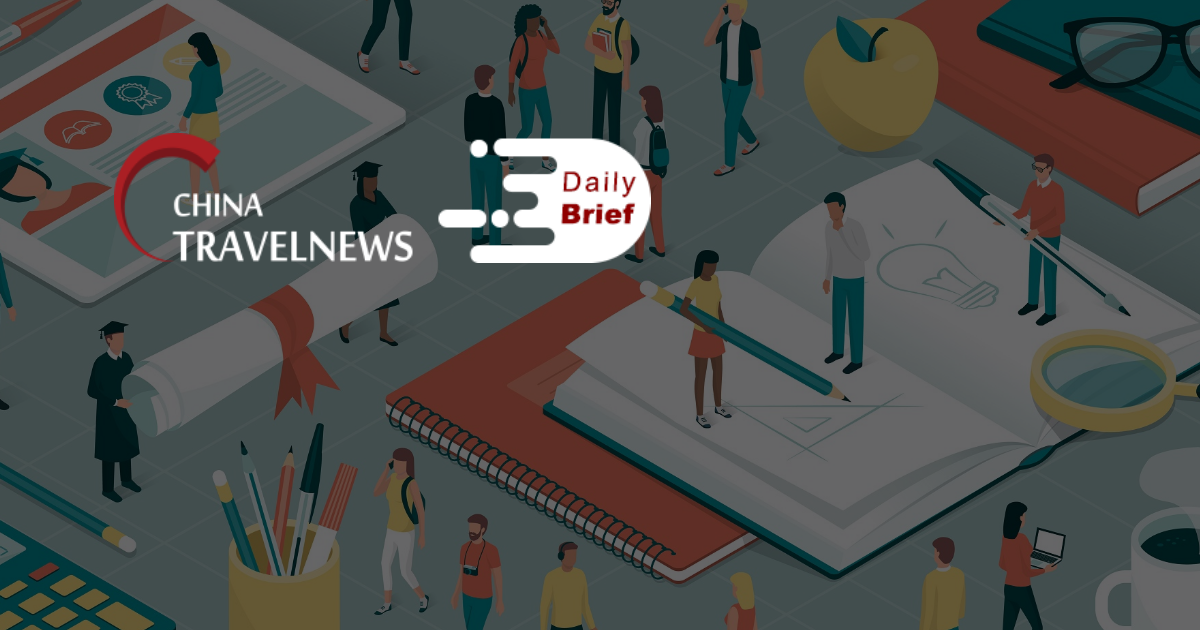 Beijing to reopen schools, Shanghai declares victory over COVID
>> Beijing on Saturday said it would allow primary and secondary schools to resume in-person classes and Shanghai's top party boss declared victory over COVID-19 after the city reported zero new local cases for the first time in two months.
Fosun Tourism strengthens global business deployment
>> While the domestic tourism industry continues to feel the effects of COVID, Fosun Tourism Group is regaining and accelerating corporate growth by capitalizing on the strong rebound of global business and steady uninterrupted deployment. In April this year, the group announced the turnaround of its business in the first quarter of 2022. Since then, international brands including Club Med, Thomas Cook and Casa Cook, all under Fosun Tourism, have actively seized on opportunities created by the recovery of the global tourism industry and have achieved significant progress.
Macau rolls out more mass testing after Covid cases double
>> Macau is conducting a third round of citywide testing after virus cases almost doubled over the weekend, ramping up pressure on the world's largest gaming hub to control the record outbreak and keep its casinos open. The city reported 96 infections on Sunday, taking the total in the outbreak that started June 18 to 357, according to the government. Authorities are testing the entire city of about 680,000 people on Monday and Tuesday.
China reopens visas for Australians, but those with a past COVID-19 infection will have to take six PCR tests
>> This week, the Chinese embassy announced changes for foreign travelers, meaning Australians can apply for work or family reunion visas for the first time since March 2020. But anyone with a previous COVID-19 infection — even if it was two years ago — will face a more complicated and costly process.
China's summer tourism bounces back as effective epidemic control boosts confidence
>> Summer tourism has bounced back in China as prominent scenic spots reopen, most provinces allow inter-provincial travel, and many areas and attractions offer free tickets. Industry analysts expect this year's summer tourism season to be better than last year, as the improved epidemic prevention and control situation is providing much-needed confidence.
Universal Beijing Resort reopens on Saturday, with booking numbers beating all theme parks in China
>> After suspension of nearly two months, Universal Beijing Resort resumed operations on Saturday, albeit at limited capacity. Platform data showed that bookings for the theme park outpaced all other theme parks in China, underlying the popularity of the resort as well as the accelerated recovery of the tourism sector in Beijing after the virus was brought under control.
Chinese student spending on graduation travel is up 21% this year, Trip.com says
>> Many high school and university graduates choose to take a celebratory trip during this summer, with spending per student surging 21% year on year, according to data from Trip.com Group. Some 67% now lease autos at their travel destinations.
Short-term rental PMS provider secures $7.4 million in Trip.com-backed funding round
>> Smart Order (locally known as DingDanLaiLe), an alternative accommodation PMS solution provider in China, has secured RMB 50 million (USD 7.4 million) in its latest financing round. Led by the Anji county government in eastern Zhejiang province, the round also had Trip.com Group as an investor.
Trip.com sees nearly 80,000 user visits, 3,000 orders during launch weekend of eighth cycle of designated quarantine hotels
>> During the weekend following the Hong Kong government's late-night announcement of the new cycle of designated quarantine hotels on Thursday (June 16), Trip.com recorded nearly 80,000 unique visitors browsing the site of the eighth cycle of quarantine hotels from Friday to Sunday alone, with a total of 3,000 bookings; Nearly half of which were recorded on the first day of sale (June 17), setting a new high for the number of single-day quarantine hotel bookings.
Airlines cleared to reinstate two China travel routes
>> Thailand is ready to welcome the return of Chinese tourists after Thai airlines were allowed to resume operating two flights between the countries each week for the first time since the onset of the pandemic. Deputy government spokeswoman Traisuree Taisaranakul on Sunday said the Civil Aviation Administration of China (CAAC) had granted permission to the carriers to fly.