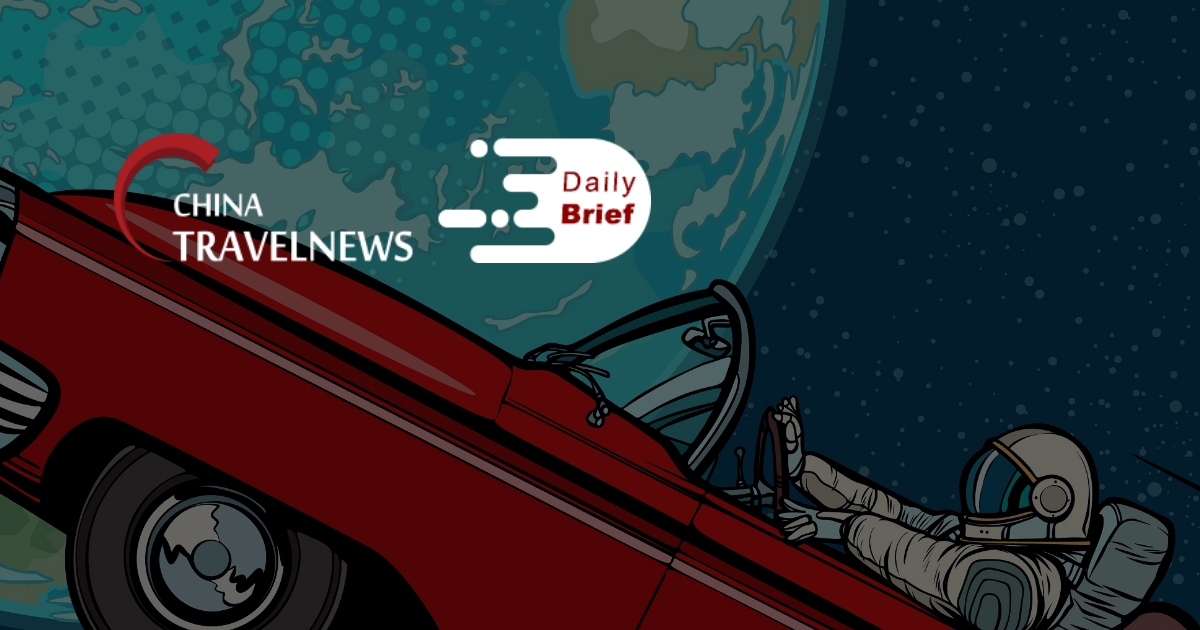 China's COVID-zero policy likely to stretch into 2023, US ambassador says
>> China's stringent "zero COVID" policy of travel restrictions and city-wide lockdowns is likely to stretch into next year, and is actively discouraging American and European investment in China, Nicholas Burns, the US ambassador to the country said during an online event on Thursday.
Chinese carriers resume flights to North America, Europe, and South Asia
>> Air China, Hainan Airlines, and Beijing Capital Airlines began flying to North America, Europe, and South Asia this month, a month after China's cabinet asked carriers to increase domestic and international flights in an orderly manner, according to The Paper.
Thailand woos Chinese tourists as Beijing eases travel restrictions
>> The Tourism Authority of Thailand (TAT) is working hard to attract Chinese tourists after the Asian giant eased travel restrictions for nine of its southern cities. TAT executive director for East Asia Chuwit Sirivejkul said on Thursday (June 16) that the agency has been creating awareness among Chinese tourists in a bid to attract them to Thailand once their country fully reopens.
Thai hotels court Indian and local tourists to fill China void
>> In a bid to reduce its dependence on any one country as it revives its once tourism-dependent economy, Thailand is luring visitors from India, the Middle East and its neighbors in Southeast Asia. Phiphat Ratchakitprakarn, the minister of tourism and sports, is tasked with reviving the tourism industry that comprises about 12% of Thailand's gross domestic product. That will involve reducing dependency on China, which provided more than a quarter of arrivals in 2019.
China lifts two-year Covid visa ban on Indians, barring tourism and private trips
>> After a two-year gap, China has lifted Covid visa ban on certain categories of people. This includes foreign nationals and their accompanying family members going to China for resumption of work and production in all fields. Though this notification doesn't include student visas, sources say that the Chinese visa desk is processing student visas – though details for the same are not yet available. It is estimated that there are over 23,000 Indian students enrolled across various Universities in China – mostly studying medicine. However, the visa applications continue to be suspended for tourism and other private purposes.
Visitors throng in as Shanghai Disney Resort reopens
>> Many tourists were seen at the Shanghai Disney Resort on Thursday when the resort said its main Disneytown and Shanghai Disneyland Hotel resumed operations on the day. The World of Disney Store and part of the outdoor areas including the Wishing Star Park reopened last week, though the Shanghai Disneyland remained temporarily shut.
China to complete world's first railway loop around a desert in Xinjiang
>> China will complete the world's first railway loop around a desert, at 2,712 kilometers and around the vast Taklimakan Desert, when a new 825-kilometer section opens on Thursday in Northwest China's Xinjiang Uygur Autonomous Region, state-owned railway operator China State Railway Group announced on Wednesday. The Hotan-Ruoqiang railway has a designed speed of 120 kilometers per hour and 22 stations.
Cathay Pacific studying new aircraft order for regional routes
>> Cathay Pacific Airways is considering renewing its aging fleet of aircraft, particularly for short- and medium-haul trips, potentially setting up a battle between Airbus and Boeing for a lucrative round of new orders. Chief Executive Officer Augustus Tang compared the renewal of regional jets to Cathay's original purchase of Boeing's 777 long-haul aircraft, which became the backbone of its intercontinental fleet, eventually growing to 53 aircraft.
SHR and Shiji integrate to give hoteliers more OTA access in APAC
>> Sceptre Hospitality Resources (SHR), which offers a suite of solutions to help hoteliers improve the guest experience and drive revenue at each touchpoint along the guest journey, has announced integration capability between Shiji's Channel Manager and SHR's Windsurfer CRS. The partnership allows hoteliers to gain distribution access to some of the most popular online travel agencies (OTAs) in the Asia Pacific region.