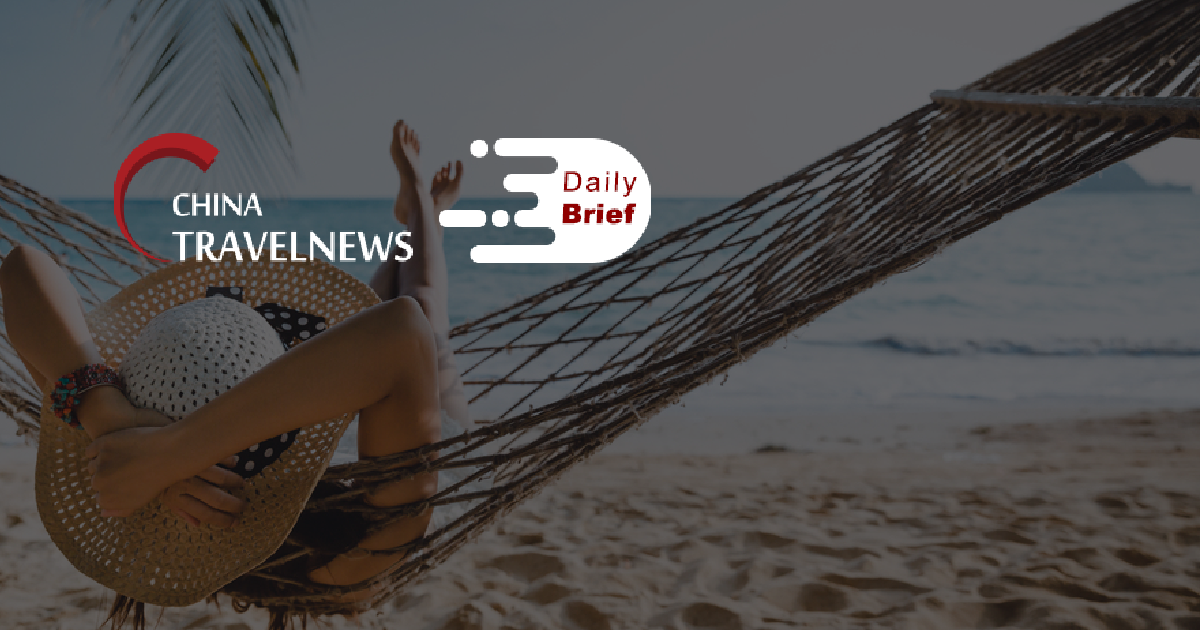 Shanghai Disney Resort to reopen some areas
>> Shanghai Disney Resort said that its Wishing Star Park, the World of Disney Store and Blue Sky Boulevard will resume operations on June 10, 2022, but the main Disneyland park, Disneytown and its two resort hotels will remain closed until further notice.
China's central government to allocate $492 million to struggling airlines
>> China's finance ministry on Wednesday said it would allocate RMB 3.29 billion (USD 492.04 million) in the first batch of cash subsidies to airlines this year, part of the government's efforts to rescue the battered aviation industry.
Meituan acts fast on new demand and cost cutting opportunities in Q1
>> Even though the total domestic hotel room nights sold decreased by a single-digit percentage year over year, Meituan increased its operating profit in the in-store, hotel and travel segment by (26.4% to RMB 3.5 billion) in Q1. Also, the operating margin increased by 3.9 percentage points to 45.6% from 41.7% on a year-over-year basis. The company stated that this was due the decision to change the segment revenue mix.
Chinese OTA Tuniu expects wider net revenue drop for Q2
>> Leisure-focused Chinese online travel company Tuniu reported that its net revenues were RMB 41.5 million (USD 6.5 million) in the first quarter of 2022, representing a year-over-year decrease of 46.4%. Net loss was RMB 41.7 million (USD 6.6 million) in the first quarter of 2022, compared to a net loss of RMB 41.6 million in the first quarter of 2021.
Trip.com appoints new Americas GM
>> Trip.com Group has appointed Rich Sun as General Manager for the Americas. He will lead the management and development of the Vacations, Hotel and International business units, including the Trip.com platform.
Foreign Ministers of Kyrgyzstan and China discuss lifting of travel restrictions
>> The sides agreed to make efforts to increase the volume of goods turnover and cargo flow at checkpoints on the Kyrgyz-Chinese state border. The issue of resumption of flights between the two countries and lifting of restrictions on mutual travels of citizens was also considered.
China introduces new travel requirements for entry into the country from Tajikistan
>> According to the Chinese Embassy in Dushanbe, nationals of Tajikistan traveling to China now must have a certificate showing the negative result of COVID-19, obtained by testing by the polymerase chain reaction (PCR) method, and made no earlier than 24 hours (one day) prior to arrival. The embassy says the new travel requirements entered into force on May 19, 2022.
Alipay+ partners with ComfortDelGro to enable the acceptance of mobile payments
>> ComfortDelGro Taxi and Alipay+ announced a partnership that enables mobile payments from Malaysia and South Korea, namely the Touch 'n Go eWallet and Kakao Pay, to be accepted as cashless payment options in all its Comfort and CityCab taxis. Users of these mobile wallets can pay for the cab fare simply through the wallet apps without the need to exchange currency.