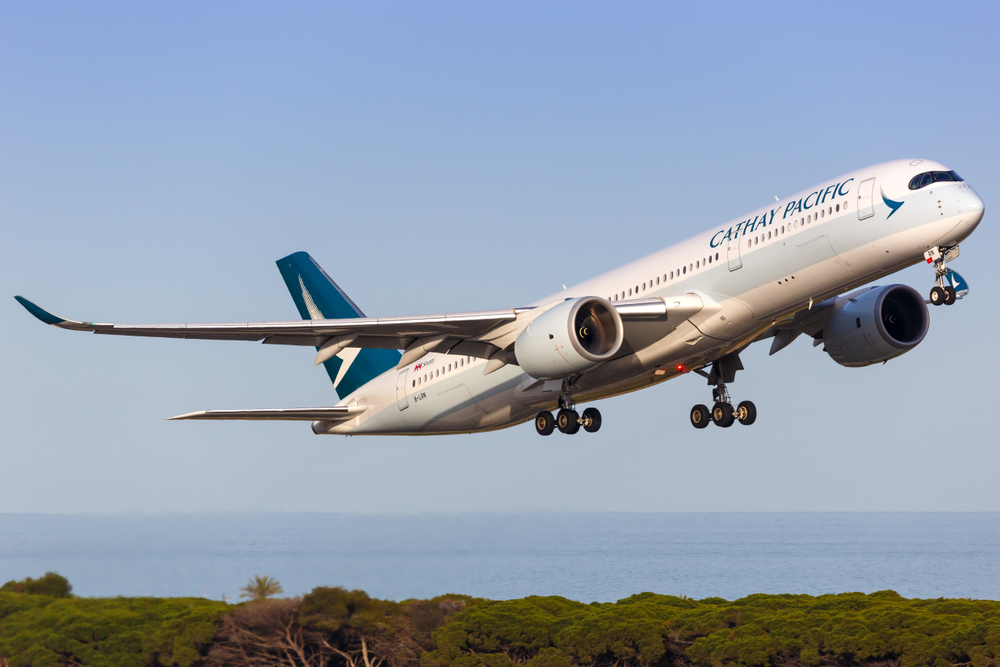 The Hong Kong government has given Cathay Pacific another year to draw down a HK$7.8 billion ($1 billion) loan, in a sign that the carrier's business remains tenuous even as other airlines in the region are planning to wean themselves off state aid.
The loan is part of the HK$39 billion in state aid the Hong Kong government extended to Cathay Pacific at the onset of the pandemic, in June 2020. The extension runs through June 9, 2023. The airline said it has not had to draw on the loan for the last 12 months but added the extension gives it "the flexibility to manage our liquidity position." Cathay Pacific ended 2021 with HK$30 billion in liquidity.
The carrier said it is planning to increase capacity, which will have a "positive impact on the airline's business." Still, it expects to burn HK$500 million per month in the near term.
"The unprecedented impact of the pandemic has necessitated some very difficult decisions, namely our restructuring in 2020, but through this and our recapitalization, we have created a more efficient, more competitive and more focused business," Cathay Pacific CEO Augustus Tang said in a statement. "We have already recommenced hiring as we plan for the anticipated recovery in Hong Kong and global aviation in the 18-24 month period ahead."
Despite Tang's optimism, the present is pretty grim for Hong Kong's flag carrier. In its most recent traffic report, Cathay Pacific said April traffic was down 98.5% from three years earlier. Capacity in April was down 97.7% from 2019. Compared with last year, traffic in the first four months of 2021 was up 16% while capacity was down 60%. Even cargo traffic — a lifeline for the struggling carrier during the pandemic — was down 43% in the first four months compared with last year.
Read original article