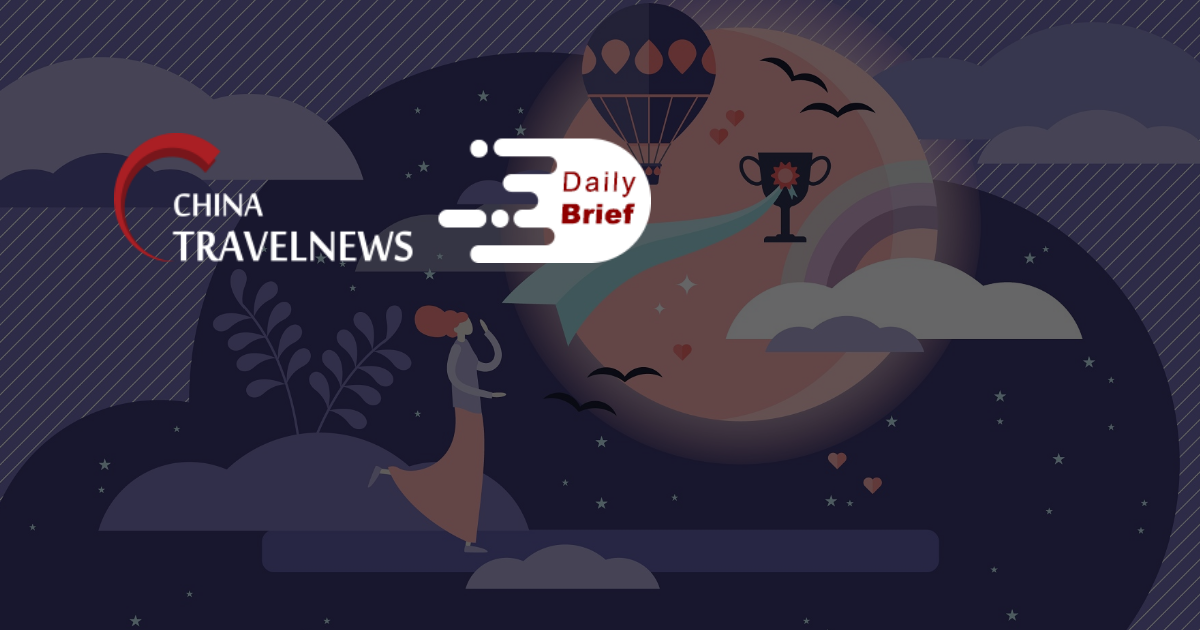 China's reopening plans spark rally in consumer, travel stocks
>> Consumer stocks led gains in Chinese equities as Beijing and Shanghai further eased Covid-19 restrictions, prompting traders to snap up shares set to benefit from a gradual resumption of normal life. Travel and transportation shares also surged. Jinling Hotel Corp. gained by the 10% limit on the mainland as Guangzhou Baiyun International Airport Co. rose more than 6%. Trip.com Group Ltd. added more than 4% in Hong Kong.
Inter-provincial tour groups resume in China ahead of Dragon Boat Festival
>> With the approach of the Dragon Boat Festival - the last major holiday for the first half of the year - a handful of Chinese provinces have started to resume inter-provincial group tours and hand out travel consumption vouchers to boost an industry recovery from lingering COVID-19 outbreaks. Inter-provincial travel is expected to post a slight rebound during the three-day holiday (from Friday to June 5). Domestic online travel agency Trip.com told the Global Times that bookings for inter-provincial tour groups on the platform increased more than 20 percent week-on-week over last week.
Shanghai Disneyland landscaping overgrown as extended closure, lockdown continues
>> Shanghai Disneyland has been closed since March 21 due to the continuing lockdown in Shanghai, which is entering its tenth week. Photos have surfaced on Twitter depicting the state of the park's landscaping and character topiaries as crews have been unable to perform upkeep around Shanghai Disneyland.
More carriers resume domestic flights from Shanghai
>> As Shanghai has been gradually reopening the COVID-hit business since last week, more carriers have resumed flights between other cities in China and the Asian financial hub, China Central Television (CCTV) reported on Saturday. China Eastern resumed its flights from Shanghai to a dozen of cities including Beijing and some flights are arranged for students in Shanghai to fly back to their hometowns.
India replaces China as Thailand's top tourism market
>> Indians have become the largest group of tourists to Thailand, with more than 100,000 arrivals so far this year, with potentially up to 600,000 by year-end, a senior Tourism Authority of Thailand (TAT) official said. As Beijing remains firm with its "zero Covid" policy and bans outbound tourists, India will likely replace China as Thailand's top tourism market.
Hong Kong eases some Covid-19 testing requirements for inbound travel
>> Hong Kong will relax some Covid-19 testing requirements for incoming passengers as the city takes small steps towards easing travel restrictions. While travellers still need a nucleic acid test within 48 hours of the scheduled departure of their flight to the financial hub, they will no longer have to give documentary proof of lab accreditation, the Hong Kong government said in a statement Sunday (May 29).
Huazhu posts bigger loss in Q1, expects revenue to drop 2%-6% in Q2
>> Shanghai-headquartered hotel chain Huazhu Group said its overall revenue increased 15.2% year-over-year to RMB 2.7 billion (USD 423 million) in the first quarter this year, but Revenue from the Legacy-Huazhu segment rose just 4.6%. Net loss was RMB 630 million (USD 99 million) for the quarter, compared with RMB 248 million for the first quarter of 2021. In the second quarter of 2022, Huazhu expects revenue to decline 2% to 6% compared to the second quarter of 2021, or to decline 23% to 27% if excluding DH, mainly due to large impacts from Omicron variant outbreak in China.