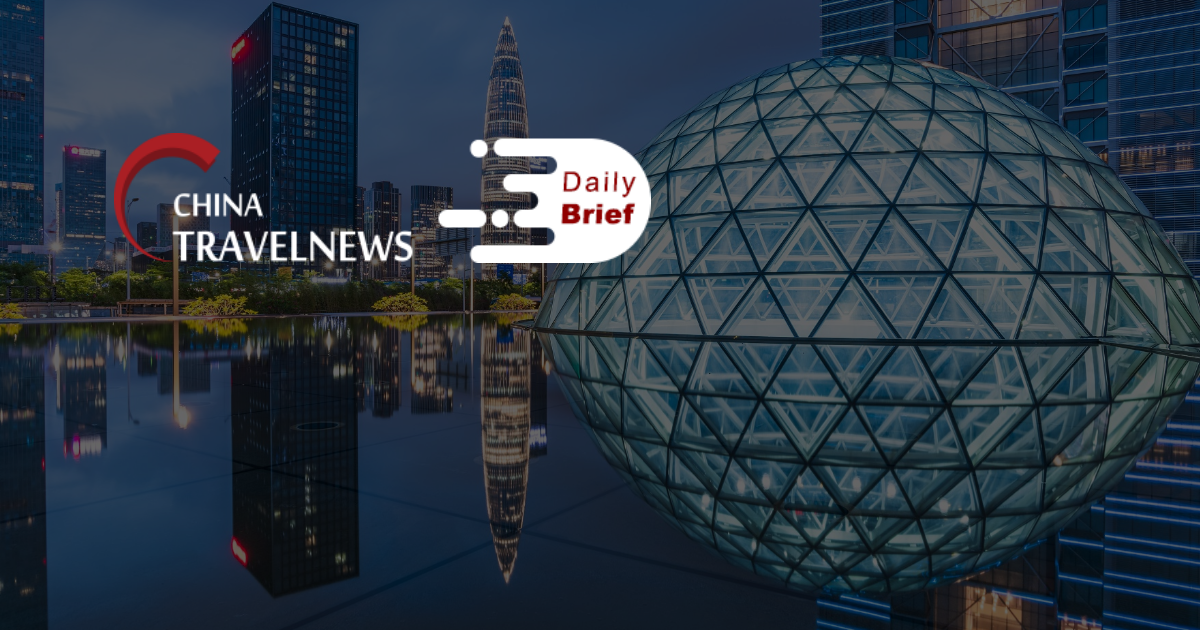 Skyscanner integrates flights API with Huawei
>> Skyscanner has integrated its search API with Chinese mobile phone developer Huawei so users can search for and compare flights in its Petal Search and Petal Maps apps. The collaboration is going live initially in Europe before being rolled out globally, offering same content, coverage, and pricing as native Skyscanner users.
How airline ticket scalpers took over the Chinese travel market
>> As China essentially seals itself off from the outside world and cuts down on the number of incoming travelers, international flights have dwindled to a miniscule 2% of the pre-pandemic level. However, demand from Chinese people who study and work overseas continues to grow. And the extremely short supply of flights to China has turned these agents into scalpers who resell coveted tickets at exorbitant prices.
Cathay Pacific to rehire hundreds of cabin crew ahead of aviation recovery
>> Cathay Pacific Airways will rehire hundreds of cabin crew who were previously laid off or resigned ahead of plans to ramp up its flight services. The airline company invited former staff who had said they would like to be contacted for future jobs to send a priority application in an email seen by the South China Morning Post on Wednesday.
China carriers scoop up homegrown jets despite travel downturn
>> China's top state-owned airlines are on track to acquire double the number of homegrown planes in 2022 from last year, as the government bolsters support for its budding aviation sector even while travel demand continues to suffer from the coronavirus. The C919 is sized to compete with the Airbus A320 and the Boeing 737 with around 160 seats.
Meituan Travel and Tujia look to capitalize on Airbnb's exit from China
>> Airbnb announced plans to suspend reservations for accommodation, experiences and other domestic services in China from July, and its Chinese local rivals including Tujia and Meituan opened "green audit channel" and set up a special business services team for communicating with Airbnb hosts to help them launch their properties on their platforms.
Lockdowns in China hold back hotel performance of Marriott, Hilton, MGM Resorts
>> Strengthening leisure and business travel are pushing Marriott International's performance around the globe, but lockdowns in Greater China are holding back hotels in the country. Similar headwinds were seen by global hotel chains like Hilton and MGM.
DidaTravel sees very high global growth in sales for Southeast Asia destinations
>> Global hotel wholesaler DidaTravel announced its Southeast Asia growth and confirmed Thailand as its top destination in the region for its B2B travel buying clients based all around the world. Thailand leads the Southeast Asia market growth, with bookings up 324% in the January 1st to April 30 period of 2022 vs the same period last year.
Didi faces rocky path to growth after winning US delisting nod
>> Didi Global may have ensured its survival after winning shareholders' nod for a US stock delisting but a quick return to growth won't be easy for the Chinese ride-hailer as it still faces regulatory scrutiny and as COVID-19 has hurt the business. The company's US withdrawal less than a year after its debut there is seen as an attempt to appease regulators angered by its move to push ahead with a USD 4.4 billion IPO despite being asked to put it on hold while Chinese officials reviewed its data practices.