ChinaTravelNews, Ritesh Gupta – The travel industry in China has not only been responding to a volatile external environment, but has also been looking at revenue generation opportunities that are available within the domestic market.
For an app like Meituan, the fact that it has structured its operations around high-frequency categories, which eventually lead to relatively lesser frequency buys like travel, too, it is interesting to see how the company has increased the stickiness of its app over the past 12 months.
In its fourth-quarter (Q4) results, Meituan highlighted that its focus on new consumption categories effectively propelled higher order volume from the mid- and high-frequency users. The total number of transacting users crossed the 690-million mark in 2021, growing by 35% or so. Also, the average number of transactions per annual transacting user stood at 35.8 from 28.1 last year.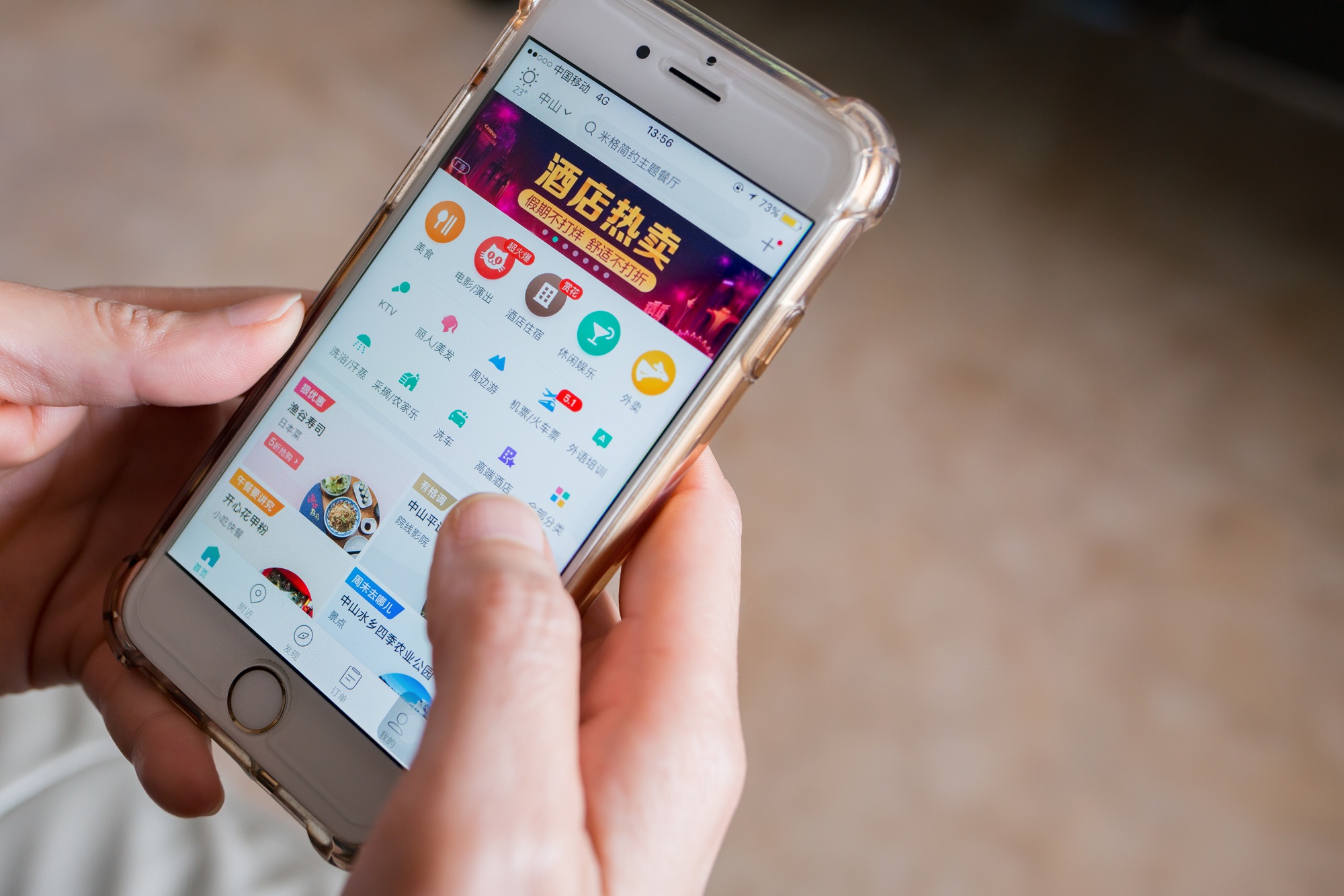 Hotel and travel businesses
Tapping into the consumption trends and increasing its presence in the lower-tier cities proved to be a constructive development even from Meituan's travel business perspective, which on the whole was affected in the last quarter owing to the resurgence in Covid cases in certain areas of the country.
The company's CEO, Xing Wang, said that despite the fact that 2021 proved to be a challenging year for the hotel and travel businesses, Meituan achieved a strong recovery from 2020. "In the low star segment, we further facilitated the digital transformation of hotels, or more users from offline channels to the online platform and cultivated consumer mindshare of Meituan as the go-to platform for hotel reservations. We also made solid progress in the high-star segment," he said during the company's Q4 earnings call.
Wang also acknowledged when travel-related activity goes down, consumers "shift to more local services consumption".
Looking back at 2021, Meituan mentioned that aspects like expansion in low-tier cities, focus on the short-haul travel category and increase in domestic hotel room nights along with other factors contributed to the revenues growth.
The number of domestic hotel room nights sold in 2021 stood at almost 477 million. This figure rose from 354.5 million in 2020, rising by almost 35%.
Overall the performance, including in terms of revenue and operating profit, Q4 of 2021 proved to be better than that of the previous year.
Operating profit goes up despite a tough quarter
The company did well to cope with exacting circumstances for its key businesses in Q4. In fact, it managed to show improvement on certain counts on a quarter-over-quarter basis in the travel business.
Despite the fact the company managed to grow business from new categories, its revenues from the food delivery business went down by 1.4% to RMB26.1 billion for the October-December period of last year when compared with the July-September period. In addition to seasonality, the virus outbreaks during the last quarter negatively impacted consumption needs, according to the company.
As for the in-store, hotel and travel segment, revenue generation rose by 1.2% to RMB8.7 billion in Q4 from RMB8.6 billion in Q3. The decrease in commission revenue was mainly attributable to hotel and travel businesses.
Referring to the hotel business, CFO Shaohui Chen, said, "… (the total number of) domestic room nights consumed on our platform decreased by 3.7% year-over-year in the quarter (went down from 119.7 million in Q4 of 2020 to 115.3 million in Q4 of 2021) as a result of strict travel restrictions". This resulted in demand going down for travel, especially long-distance and business-related travel. Chen also added, "…thanks to our structural advantage and strategic focus in the domestic travel market. Room nights for local accommodation and intra-city travel scenarios achieved a 2-year CAGR of nearly 50% during the quarter."
On the positive side, Meituan has been looking at key metrics, including promotional expenses related to its hotel and travel businesses and operational efficiency, and this ensured that operating profit in this segment increased marginally to RMB3.9 billion in Q4 from RMB3.8 billion in Q3. Also, the operating margin for this segment increased by 0.8 percentage points to 44.7% on a quarter-over-quarter basis.
Getting it right on real-time basis
Meituan is confident that its marketing and promotional activities, which complement the merchant and consumer-related activity on its platform, will yield positive results. For instance, such initiatives planned for the last week of 2021 resulted in "exceptional success, with both order volume and GTV hitting record highs on the last day of 2021," said CEO Wang.
Wang also highlighted that Meituan is constantly experimenting with programs to discover new products for new merchants and integrate its internal and external resources through theme-based promotion campaigns to quickly generate traffic to merchants for specific categories, meeting their promotion needs.
At the same time, the team is also optimistic about its product strategy and the way it connects consumers with local merchants. For instance, for its food delivery category, the company shared that its peak daily order volume exceeded 50 million in August and subsequently reached historic highs again in December. "…we continue to accelerate our operations and tailor transaction-based products for different types of merchants," said Wang. "With our location-based system, we are able to match consumer search queries with local merchants on a real-time basis".
Wang also added that the company will further penetrate into lower-tier cities this year.