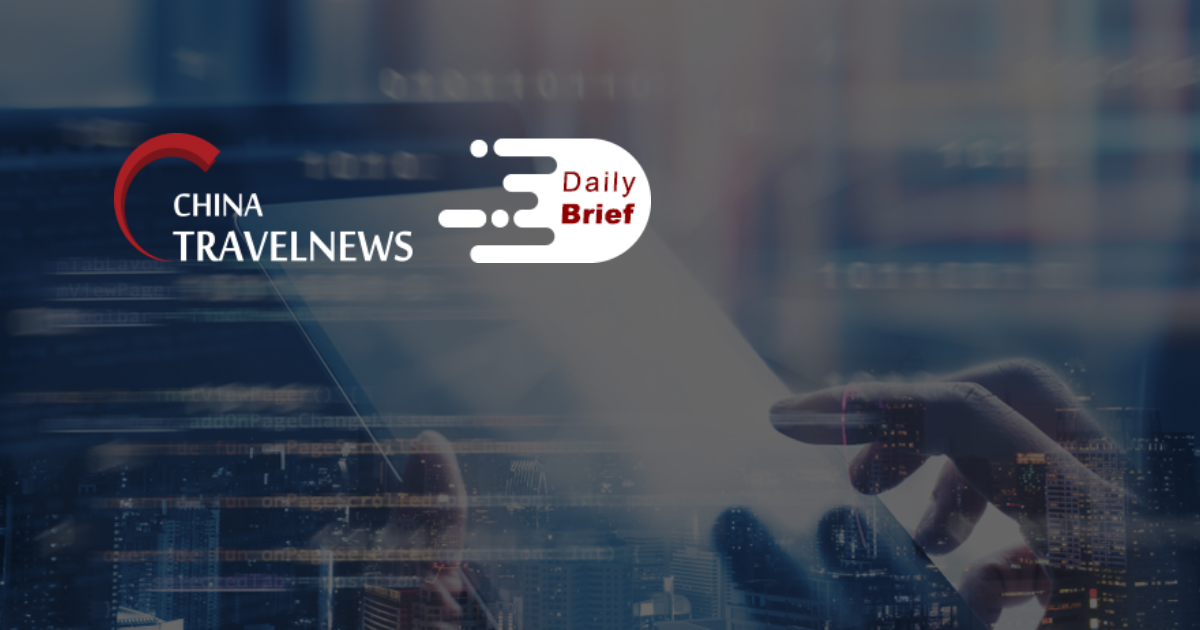 Chinese lawmaker suggests pilot projects for resuming international tourism
>> Ahead of China's annual two sessions, a Chinese lawmaker called on the country to prepare pilot projects for resuming international tourism under the normalized COVID-19 prevention and control strategy in a bid to boost the economy. The pilot projects could be set up in southern Hainan island, Chongming island in Shanghai and Zhoushan islands in eastern China, after assessment of the epidemic prevention and control, and outbound tourism could first pick up some island countries and regions, the lawmaker suggested.
China travel stocks rally on possible easing of pandemic controls
>> A host of travel and tourism-related stocks rose in Hong Kong trade Thursday after a report that Beijing is looking at ways to move on from its zero-tolerance approach to managing Covid-19. Shares of Chinese online travel giant Trip.com Group gained 11%, trimming losses since its June high to 31%. China Eastern Airlines and China Southern Airlines each added 5.8%, while luggage maker Samsonite International rose 4.9%.
US closing airspace to Russia to impact China-US flights
>> After the United States barred Russian planes from entering its airspace yesterday, Russia is expected to respond in kind, affecting some China-US flights that travel through Russian airspace. If Russia stops allowing US carriers to use its airspace, flights between China and the US east coast, which normally take the polar route, will be significantly impacted.
Report reveals trends in world tourism
>> The World Tourism Cities Federation and the Tourism Research Center of the Chinese Academy of Social Sciences released its Report on World Tourism Economy Trends in Beijing on March 2. According to the report, a total of 6.6 billion global tourist trips were made in 2021, and the total world tourism revenue reached $3.3 trillion, showing a recovery of 53.7 percent and 55.9 percent of 2019 levels respectively.
Hyatt announced plans for the World's First FILA-Branded Lifestyle Hotel in Shanghai
>> Hyatt Hotels and ANTA Sports announced plans for the first-of-its-kind FILA-branded hotel in Shanghai – FILA HOUSE Shanghai. The hotel will make its mark on the global stage as the inaugural FILA-branded hotel in the world.
Radisson Hotel Group signed nine new hotels in India during 2021
>> Radisson Hotel Group added to its portfolio in India with the signing of nine new hotels across five brands in 2021. Located in key gateway cities and emerging destinations, these new hotels will collectively add over 1,000 rooms to its domestic network in the next three to five years. In 2021, the Group grew its presence in India with the opening of 12 new hotels.