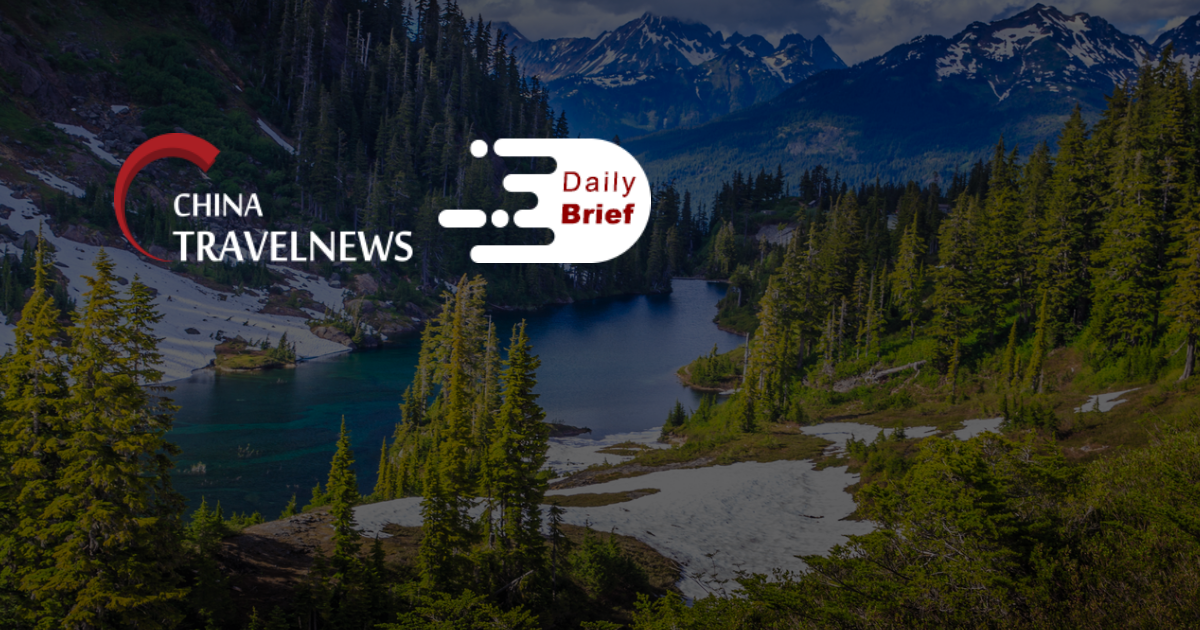 WTTC: China's travel sector contribution to GDP could reach RMB 11 trillion this year
>> New research from the World Travel & Tourism Council (WTTC) has revealed China's Travel & Tourism sector's contribution to GDP could reach RMB 11 trillion this year, just 5.2% short of pre-pandemic levels. In 2019, before the pandemic struck, China's Travel & Tourism sector's contributed RMB 11.5 trillion to GDP (11.6% of the country's economy).
Cathay Pacific expects to burn $128M each month due To quarantine rules
>> Hong Kong carrier Cathay Pacific is projected to resume burning cash due to tightened crew quarantine and travel restrictions. Recently, Cathay Pacific's Chief Executive Officer, Augustus Tang, announced that the airline expects an operating cash burn of HKD 1.0-1.5 billion (USD 130-190 million) per month from February. The home carrier of Hong Kong has announced they are expected to record a loss of approximately HKD 5.6-6.1 billion (USD 720-783 million) over the course of this coming year.
Mandarin Oriental to open private island resort in the Maldives
>> Mandarin Oriental has announced plans for a new resort property situated on a cluster of private islands in the Maldives. The resort is scheduled to open in 2025. Mandarin Hotel Group currently operates 36 hotels and seven residences in 24 countries and territories, with recent additions including the Mandarin Oriental, Shenzhen, and Mandarin Oriental Bosphorus, Istanbul.
Will the Omicron surge turn half-empty hotels into quarantine centers?
>> For the 320 licensed hotels in one of Asia's busiest hubs for business travel and tourism, Hong Kong's zero-Covid approach may sound the death knell for an industry that hired as many as 34,606 people last September. Ten hotels with 3,013 rooms in total ceased operating in the three years since 2019, according to the Hong Kong Tourism Board's data. To survive, many hotels have transformed themselves in various ways to attract guests for staycations, including quarantine facilities.
Beijing to get Legoland theme park
>> A Legoland theme park will come up in Beijing's Fangshan district as part of the Chinese national capital's plan to upgrade its suburban industrial layout. The anticipated Legoland theme park figures among the nine new priority projects of culture and tourism for this year, according to a notice published on the website of the Beijing Municipal Commission of Development and Reform.
China's foreign listing regulations that mandate cybersecurity reviews apply to Hong Kong
>> Chinese companies handling data from more than 1 million users are required to go through a cybersecurity review if they want to list overseas, and that includes Hong Kong, according to an assessment endorsed by China's cyberspace watchdog.
Chinese online ride-hailing orders see annual decrease of 25 million
>> Data released by the Chinese ride-hailing regulatory information website showed that domestic platforms received 704.203 million individual ride orders in January, up 5.3% from the previous month, but less than the 730 million orders recorded in January 2021.