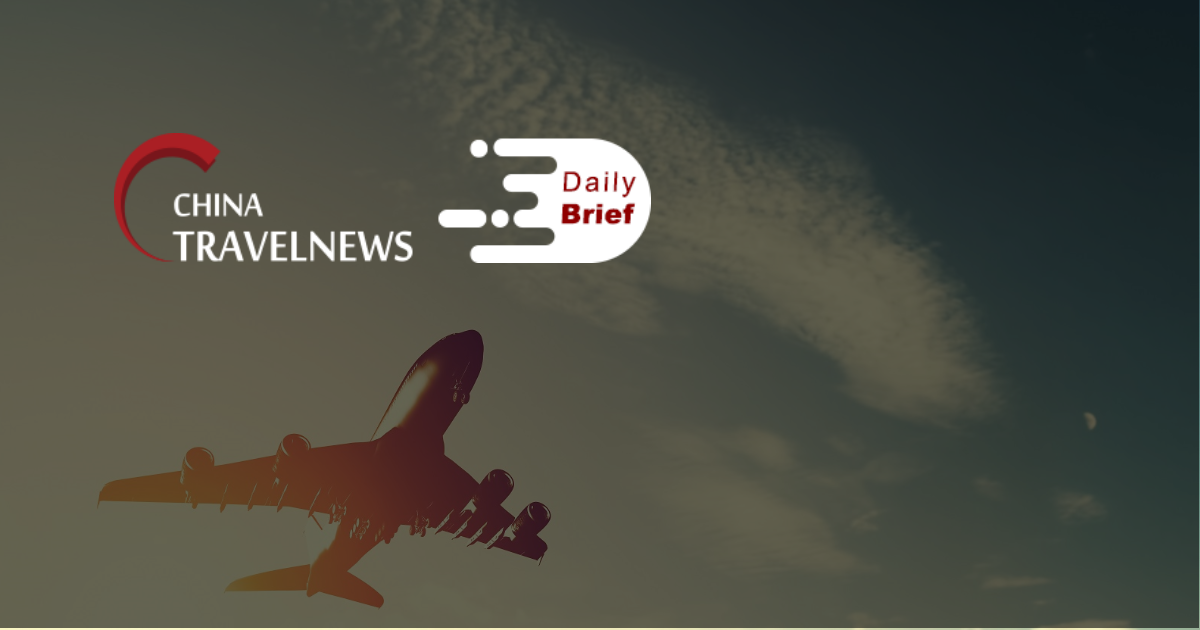 Beijing Olympics organizers say growing Covid cases are "within controllable range"
>> The Covid-19 situation at the Beijing Winter Olympics is within the "expected controllable range", despite an increase in positive cases being detected, a senior official at China's Olympics Pandemic Prevention and Control Office said last week. The Beijing 2022 Winter Olympics Organizing Committee has reported 200 Covid-19 cases since Jan 23 among airport arrivals and those in the Games' "closed-loop" bubble that separates all event personnel, including athletes, from the public.
China's decimated $1.5 trillion tourism industry buckles under coronavirus pressure
>> Tourists in China took 3.25 billion trips last year, this was up 12.8% from 2020, but only 54% of the level seen in 2019, according to the Ministry of Culture and Tourism. Total tourism spending also rose 31% last year from 2020 to RMB 2.92 trillion (USD 459 billion), but this was again only half of the level of expenditure seen in 2019, the government data showed.
Tibet sees over 41 million tourists in 2021
>> The Tibet autonomous region received more than 41 million tourists last year, and tourism revenues exceeded RMB 44 billion (USD 7 billion), according to an announcement at an annual meeting of the regional people's congress recently. Last year, 27,000 rural residents found job opportunities in tourism, an increase of 4% year-on-year.
China's return travel rush peaks as New Year holiday ends
>> Chinese passengers have begun traveling back from their hometowns across the country as the Spring Festival holiday draws to an end. As the biggest family reunion holiday in China, the Spring Festival usually sees the biggest annual movement as hundreds of millions of people who move across the country for work, travel to visit family.
China's railways handle over 90 million passenger trips in festival travel rush
>> More than 90 million passenger trips were made on China's railways from Jan 17 to Feb 2, the first 17 days of the Spring Festival travel rush, according to data from the China State Railway Group. In the 40-day travel season, also known as Chunyun, many Chinese people travel to reunite with their families for the Chinese Lunar New Year, which falls on Feb 1 this year.
Staycations soar as travelers embrace local experiences
>> Short trips are increasingly popular in China because of sporadic cases of COVID-19 which prevent people from traveling afar. Chinese tourism website Mafengwo recently unveiled a report about short trips of no more than three days, revealing that younger visitors enjoy such travel. The report said visitors' various interests made their short trips more vibrant. About 25% of the subjects said they made a trip because of a specific experience, such as a boundless swimming pool.
Twelve ski resorts in China win national-level recognition
>> Altogether 12 ski resorts have won national-level recognition, according to a list released by the Ministry of Culture and Tourism and the General Administration of Sport. The resorts were expected to provide high-level sports facilities and tourism services and boost the development of relevant sectors and the local economy. Taking advantage of the Beijing 2022 Olympic Winter Games, various Chinese departments will join hands to promote winter sports and tourism.