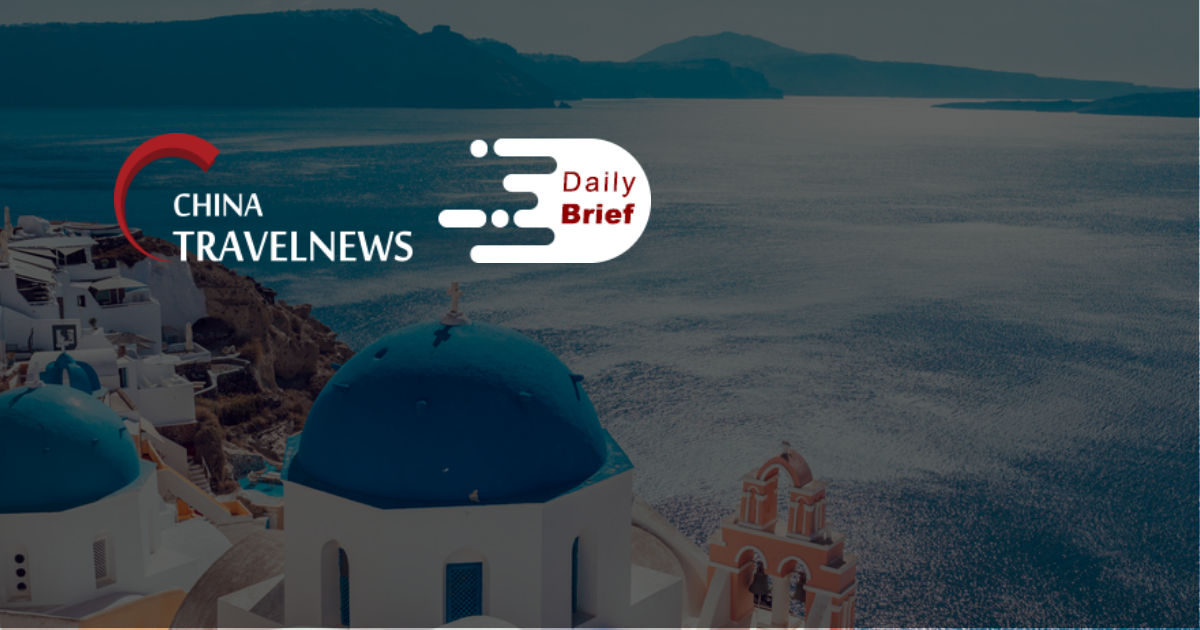 Smart travel service provider secures $1.6 million, focusing on serving attractions
>> Smart travel service provider Xiaoluyou has secured nearly RMB 10 million (USD 1.6 million) in its first financing round led by CVIT Capital. The proceeds will be used for R&D, marketing and team building, according to business media 36Kr. The Beijing-based company started operation in 2020 and focuses on digital navigation, smart transportation, SaaS management systems and other digital solutions for tourist attractions.
Starbucks expands delivery services in China with Meituan tie-up
>> Starbucks, which has seen sales slow in China due to COVID-19's fallout, is attempting to widen its reach in its second-biggest market globally by distributing its coffees through the country's dominant food delivery firm, Meituan.
Wholesaler DidaTravel credits internationalization for sales rebound in 2021
>> Hotel wholesaler DidaTravel recovered to over two-thirds of pre-pandemic sales last year, the Chinese firm has reported. In 2019, prior to the pandemic, the firm sold hotel bookings in the China and APAC region worth over $700 million. It says geographic diversification saw 2021's sales hit 70% of 2019 levels based on economic value-driven in part by sales for the non-China source markets surpassing 2019 levels.
Hong Kong arrests ex-Cathay crew at center of Covid outbreak
>> Two former Cathay Pacific flight attendants were arrested for violating pandemic rules, Hong Kong police said late Monday, after they were identified as the source of the city's Omicron outbreak. The pair were charged under Hong Kong's Prevention and Control of Disease Regulation and are due to appear in court Feb. 9. Until then, they've been released on bail.
Hong Kong visitor numbers continue to plunge as lawmaker calls for re-opening plans
>> The Hong Kong Tourism Board reported a 97.4% drop in the number of visitors in 2021, as the lawmaker representing the industry urged the government to clearly establish the criteria for reopening the border with mainland China.
New habits of Chinese travelers worth noting, industry insiders suggest
>> While the COVID-19 pandemic has largely limited China's outbound travel, strong demand in the domestic market has presented new trends among Chinese tourists over the past two years. Experts say these trends could have a "spillover effect" on international travel, once it resumes, and destinations should take note of the new habits when designing products for Chinese travelers.
Macau ups travel restrictions on more mainland places
>> Macau authorities have introduced a new round of travel restrictions over the weekend for inbound travelers from mainland China, including from Macau's neighboring city of Zhuhai in Guangdong province. Starting from 6 am on January 16, inbound travelers from Zhuhai are required to present a 'negative' Covid-19 nucleic acid test result obtained in the prior 24 hours.