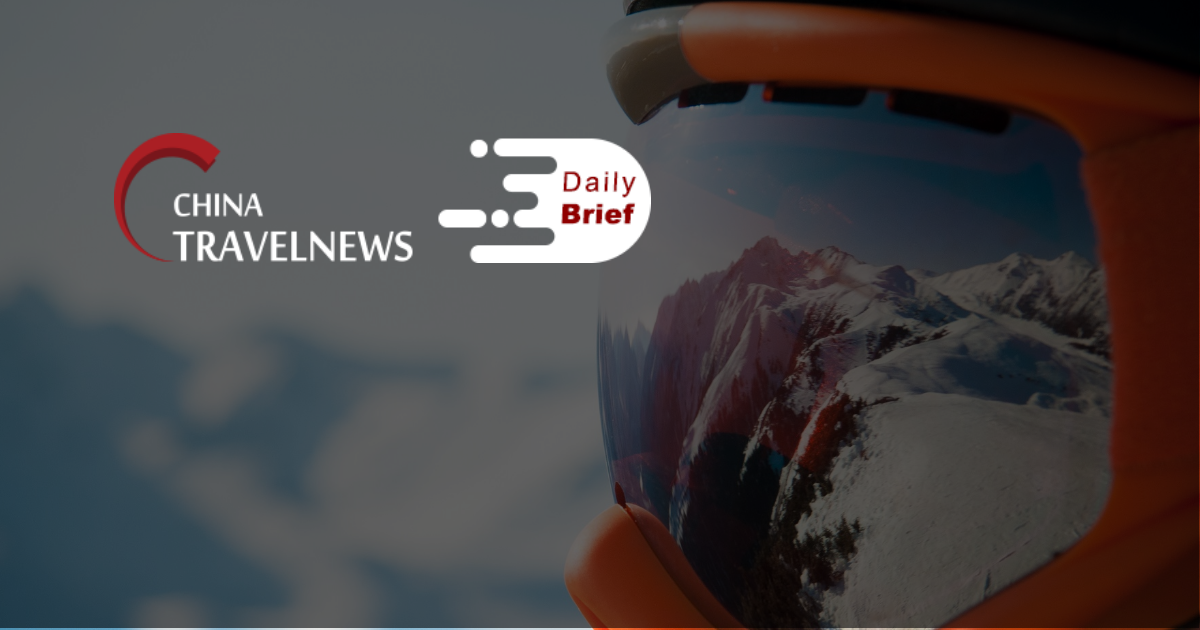 China faces omicron test weeks ahead of Beijing Olympics
>> Most access to a major city adjacent to Beijing was suspended Thursday as China tried to contain an outbreak of the highly contagious omicron variant, which poses a test to its ability to successfully host the Winter Olympics. Tianjin, a port and manufacturing center with 14 million people, is one of a half-dozen cities where the government is imposing lockdowns and other restrictions as part of a policy that aims to track down every virus case.
China suspends more US flights, further cutting access
>> China ordered on Wednesday the suspension of six more US flights in coming weeks after a surge in passengers testing positive for COVID-19, rising to 70 cancellations mandated this year in a schedule that had already been cut back drastically. The aviation regulator said it would suspend two additional United Airlines flights from San Francisco to Shanghai, after seven passengers tested positive on a recent flight.
Cathay Pacific to comply with Hong Kong probes into COVID-19 outbreak
>> Hong Kong's Cathay Pacific Airways will comply with two government investigations after two crew members who broke self-isolation rules sparked a COVID-19 outbreak in the city, Chairman Patrick Healy said. Healy said the airline apologized for the "disruption and anguish" caused by the outbreak, which has led Hong Kong to shut primary schools and has set back plans for cross-border travel with mainland China.
Hong Kong to offer COVID-19 vaccine for children older than five
>> Hong Kong will start offering COVID-19 vaccines for children over the age of five, Chief Executive Carrie Lam said on Tuesday, as it tries to increase its relatively low vaccination rate amid an increase in coronavirus infections.
Spring travel rush provides little respite for airlines
>> China is about to enter the 40-day Spring Festival travel rush from next week. To meet demand, China's aviation regulator said on Wednesday that it has approved an additional 20,000 flights as of January 10. However, what is usually a seasonal bump for airlines is being hampered by a flare-up of COVID-19 cases across the country, and while there has been a slight rise in flights, the recent performance of the aviation sector remains well below pre-pandemic levels.
Chinese consumers make move on travel plans for 2022
>> Chinese consumers are progressing from merely dreaming of travel in 2022 to setting clearer travel plans, according to Dragon Trail International's latest China Travel Market Monitor, which surveys 1,045 Chinese citizens who have had recent international travel experience. The results found that 78% of respondents are considering outbound travel in the new year, with 55% having a destination in mind and will go ahead once outbound travel is made possible.
GreenTree Hospitality reports over 13% increase in gross profit for Q3 2021
>> GreenTree Hospitality said its total revenues rose 16.3% year-on-year to RMB 310.4 million (USD 48.2 million) for the third quarter last year. The increase was primarily due to the newly opened L&O hotels. Compared with the pre-COVID-19 third quarter of 2019, total revenues increased by 6.3%. Total revenues for the first nine months of 2021 were RMB 898.7 million (USD 139.5 million), representing a 40.4% year-over-year increase.