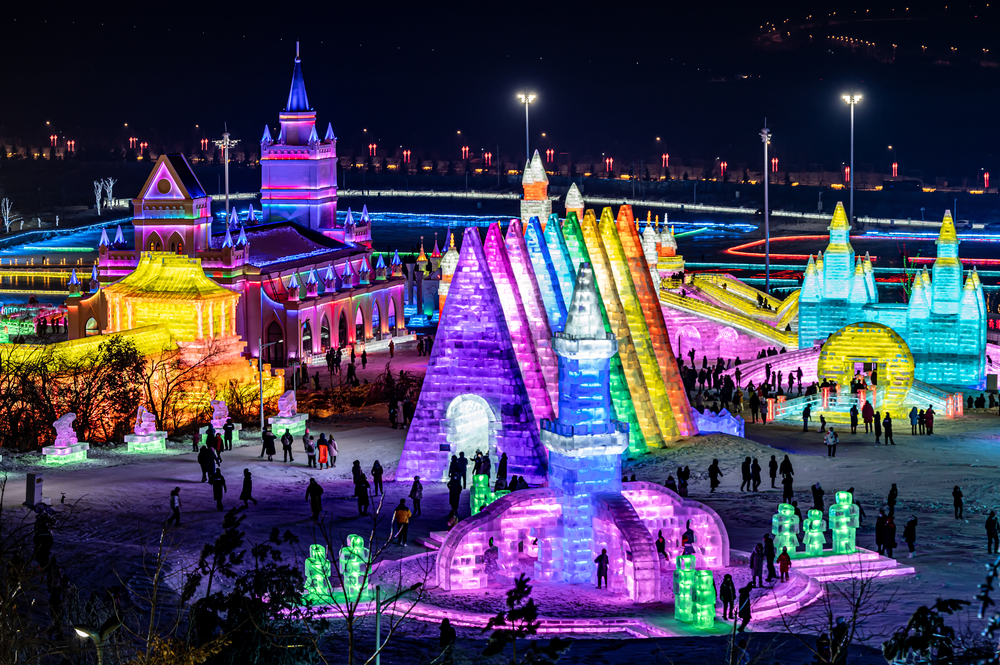 Harbin Ice and Snow World, a theme park located in Heilongjiang Province, north China and characterized by Winter Olympics style of scenes in this winter, is serving as a miniature of Harbin, the provincial capital, vigorously boosting ice economy for green development.
The city, which developed a series of ice and snow-themed activities such as tourism, art, fashion, economy and trade, and sports, has integrated ice and snow culture into its city economy.
Apart from ranking the first among China's top 10 ice and snow tourism cities for 2021, Harbin has turned ice and snow tourism into a visible driver of local economy, bringing up the city's economy, trade, culture and sports sectors.
Read original article