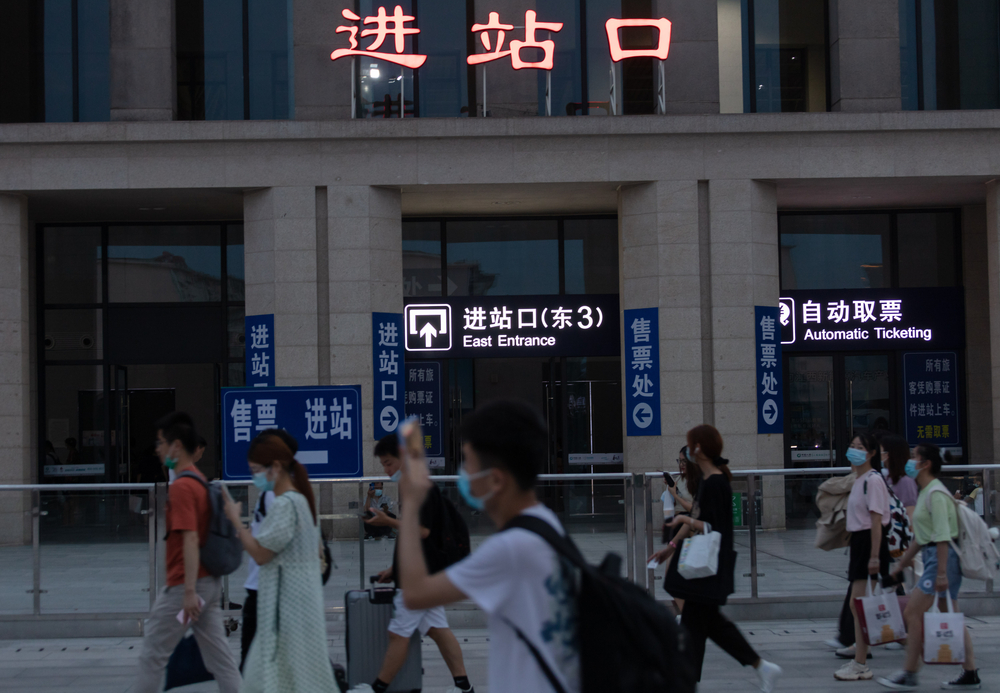 The forthcoming Spring Festival travel rush, the third annual human migration across the world's second-largest economy amid the COVID-19 pandemic, will likely be the least busy in seven years with estimated 280 million railway passenger trips. It mirrors a more adept approach to sustaining economic resilience amid the traditional holidays, observers said.
The 2022 railway travel rush will begin on January 17 and end on February 25. Passenger trips via railways are estimated to reach 280 million during the 40-day travel season, an increase of 28.5% from last year, China State Railway Group Co said in a statement sent to the Global Times. Rail ticket presale for the annual travel rush started on Monday.
An executive with the transport division of China State Railway Group was cited as saying that the 2022 travel rush will confront multiple challenges, including targeted epidemic prevention and control efforts and moves to guarantee transportation during the 2022 Beijing Winter Olympic Games.
Estimates suggest the imminent annual flow of people would be the lowest in the past seven years, the China Business Journal reported on Sunday.
In 2021, China State Railway Group put its passenger trip estimates at 407 million, but the actual number was only 218 million, less than 75% of the estimated number, according to the report. During the first travel rush after the coronavirus hit, rail passenger trips totaled 210 million, a fall of 47.3% from a year ago.
Read original article