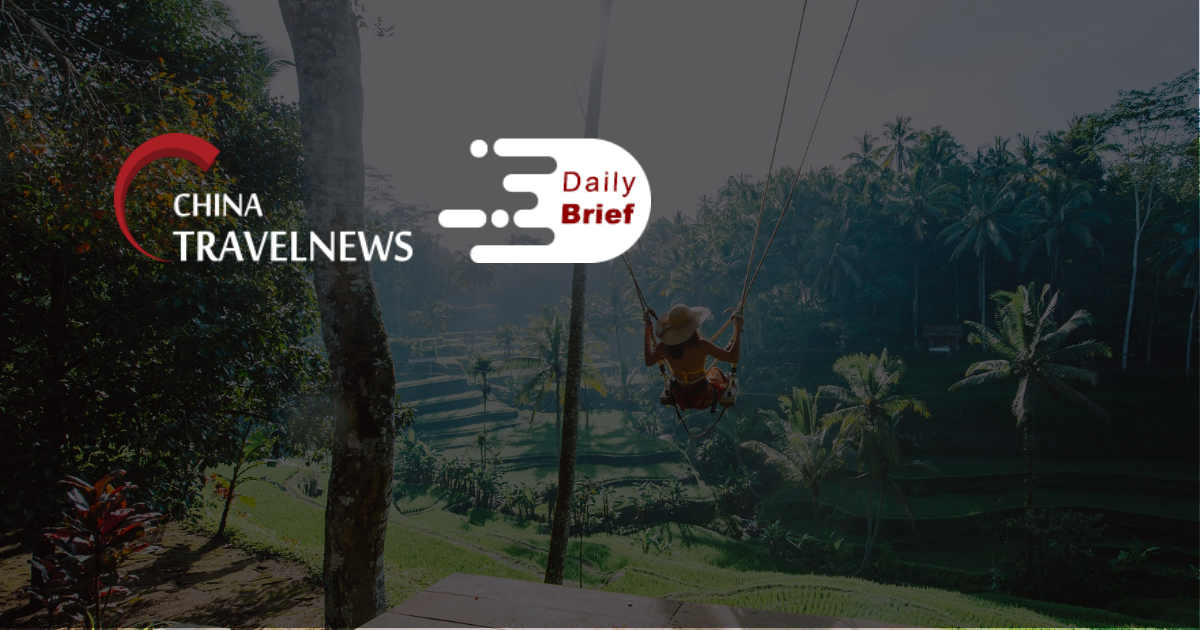 Chinese embassy lash out over midair turnaround of US flight, suspected of crew shortage
>> Many domestic and international flights in the US have been canceled due to staff shortages, and recent reports that the midair turnaround of Delta Air Lines' flight DL287 from Seattle to Shanghai was due to China's entry ban did not tally with the facts, the Chinese Embassy in the US said on Tuesday.
Delta Air Lines' flight DL287 from Seattle to Shanghai turned back midway on December 22, and in a statement on Monday, the company said that new pandemic-related disinfection requirements at the Shanghai airport were behind the move, USA Today reported.
China's aviation recovery falters in 2021
>> However, despite 2021 bringing vaccines and the easing of restrictions, China's recovery has faltered in recent months. In the week ending December 24th, the domestic capacity was down 31% compared to 2019 levels. However, it was down 41% compared to December 2020. Unlike nearly every other major market, the industry did far better in 2020 than this year.
Chinese tourists to hit the slope for New Year's break
>> As the 2022 Beijing Winter Olympics draw near, snow tourism may become a highlight during the upcoming three-day New Year's Day holiday, a trend reflected in rising hotel and ski ticket booking numbers through domestic travel agencies and online platforms. Data provided by Ctrip showed that the reservations for ski resorts' tickets had surged by about 86% on a yearly basis since December.
Singapore jumps to Chinese' favorite country in 2021, as Canada falls to bottom
>> A new survey shows Singapore ranks top as Chinese people's favorite country while Japan and Canada, which used to be hot travel destinations, saw a sharp decline, with Canada at the bottom in the latest ranking. The survey was conducted online by the Global Times Research Center with market survey firm DATA100, collecting 2,148 valid questionnaires covering 16 Chinese cities from December 10 to 15.
Hong Kong experts urge reopening once vaccination rate nears 90%
>> Hong Kong should begin a trial of gradually reopening its borders with the rest of the world, and slash its quarantine requirements, once the overall vaccination rate nears 90%, the city's virus experts wrote in an opinion piece. An initial reopening could focus on business travelers whose vaccination records are verified with antibody tests, a team from the University of Hong Kong's (HKU) Li Ka Shing Faculty of Medicine wrote in the Ming Pao newspaper.
Cargo aircrews must now undergo hotel quarantine
>> Two Cathay Pacific cargo crew members could have breached airline rules on Covid and face being disciplined. That comes with authorities saying cargo plane crews must soon observe three days of hotel quarantine on arrival because "any spark in the community may trigger a fifth Covid-19 wave" based on the highly contagious Omicron variant.
Tigerair to apply for listing on TWSE main board
>> Tigerair Taiwan has applied to the Taiwan Stock Exchange (TWSE) to list its shares on the main board, hoping to raise more capital before the international travel market recovers next year, the low-cost carrier said yesterday.