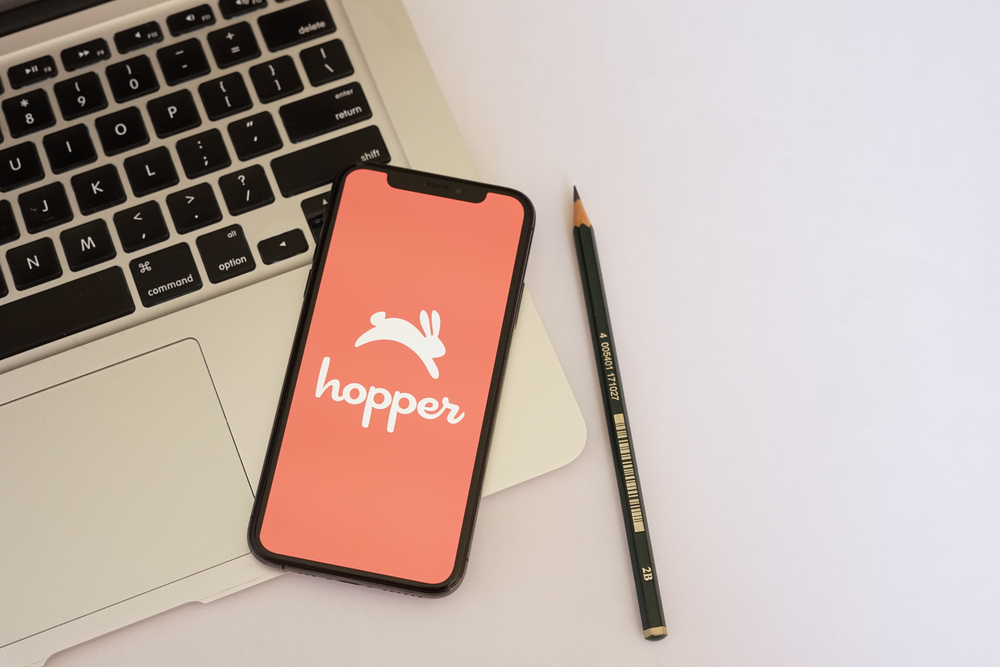 ChinaTravelNews, Ritesh Gupta – The experience of planning a trip today is far from what is used to be.
It is imperative for travel e-commerce brands to consider what all is resulting in uncertainty in travel shopping and booking, the feeling of being unsafe, what to expect while travelling etc. For this, they have deliver on several counts – tools offered during booking, flexible and friendly policies etc.
Sounding pragmatic and accepting the way things are, Reno Wang, Head of APAC Business, Hopper stated, "The new reality of travel volatility is not going away anytime soon."
Wang acknowledged that OTAs and other travel suppliers have been forced to adapt their policies and experiences over the last 20 months or so. "What will set brands apart moving forward is which ones continue to embrace flexible options for their customers," he said.
For its part, the team at Hopper continues to leverage data and machine learning, and has come with several travel products to help travellers save money as well as plan and travel with confidence. The company recently launched a feature on Trip.com's European and US sites, letting consumers freeze a flight price via Price Freeze tool. The offering that enables travellers to block fares or protect them from a surge in price isn't new, so what Hopper's tool different? Explaining the same, Wang said, "(The tool) required a vast archive of historical pricing data and proprietary algorithms for Hopper to develop these tools and dynamically price a full suite of fintech products. Price Freeze is unique because it allows customers to hold the price for up to 14 days while they finalize their plans."
Travellers are prioritizing flexibility, transparency and cost savings, said Wang. "Through Hopper's extensive data, we have insight into when prices will drop and what a good deal is. That's why our Price Freeze tool is so effective – if a Trip.com user freezes a flight and prices go up, we cover the difference up to a set amount. If the price goes down after the user freezes, they pay that new lower price," he said.
Letting travellers book with confidence
Flexibility now reigns supreme plus travellers are also looking to be in control of things every time they plan, shop or book. And this means the tools, banking on data, need to be dynamic i. e. tailored for each and every passenger. "By combining behavioral insights, pricing and demand data along with dynamically-priced fintech, travel brands can amplify the travel experience and personalize their content for travellers," said Wang.
He added, "As BNPL and fintech become more popular in other industries, consumers come to expect more seamless payment experiences in all their transactions. Unlike other forms of retail, travel pricing is volatile, meaning that travel fintech has to be tailored to accommodate those ups and downs. Travel brands need to adapt their payment and offerings now, and fintech tailored to the travel industry is the way to do it. Customers are telling us what they want, and it's our job to listen and develop products and services that meet their evolving needs."
Financial risk
There are several aspects of a travel e-commerce business that involve risk during shopping, for example, chargebacks or fraud. And data specialists are taking the liability on part of the merchants, for instance, paying for the difference in the price after consumers block a certain price. Another example is taking responsibility for fraudulent transactions that a fraud prevention specialist allows while screening the legitimacy of transactions.
Hopper exudes confidence in its data and AI models and bears the financial risk. "Because Hopper is so confident in our algorithms, we take on all the financial risk," Wang said.
On this aspect, Wang mentioned that Price Freeze, like all Hopper fintech products, is dynamically priced. It means Hopper uses their data and machine learning algorithms to evaluate the risk on each sale. "Because of this technology we can charge significantly less on our fintech products compared to more legacy travel insurance products, it also means that it will vary slightly per user (in terms of fees paid by travellers to use this service)," said Wang.
Tools and UX
Hopper has a variety of tools in its arsenal – price prediction, price freeze, price drop guarantee, option to cancel/ refundable tickets and protection from disruption.
"These products have seen rapid adoption in the Hopper app and with our Hopper Cloud partners. For instance, around 60% of Hopper app users buy at least one fintech product with each booking, and nearly 80% of customers that buy a fintech product will buy again in the future. The product market fit for these products is clear, and travel brands across the industry should be looking at the value that fintech brings to their customers and their bottom line," said Wang. According to the company, it is estimated that if all travel brands utilized fintech, it could unlock over $200 billion in customer spend annually.
Good news
Since Hopper scrutinizes data minutely (Hopper had also introduced a price freeze option for hotels in the U. S. this year), it is witnessing a turnaround in the travel sector.
"In the U.S. we are seeing demand continue to rise, reaching near pre-pandemic levels. In fact, the TSA reported it screened 20.9 million travelers in the U.S over Thanksgiving week, which is roughly 89% of pre-pandemic 2019 levels. With this surge in the demand and expected increase in the coming year, we expect to see airfare and hotel prices rise as well. For airfare, we expect it to trend relatively close to 2019 prices for the first quarter of 2022, averaging around $300 round-trip for the Spring," said Wang.
Expansion
Hopper is expanding internationally, building teams in Europe, APAC and LATAM, mentioned Wang.
As for working with Trip.com Group, he said as of now the focus is on integrating Price Freeze for flights.
In the APAC region specifically, the company also announced a Hopper Cloud partnership with MakeMyTrip, an OTA in India, in October this year.