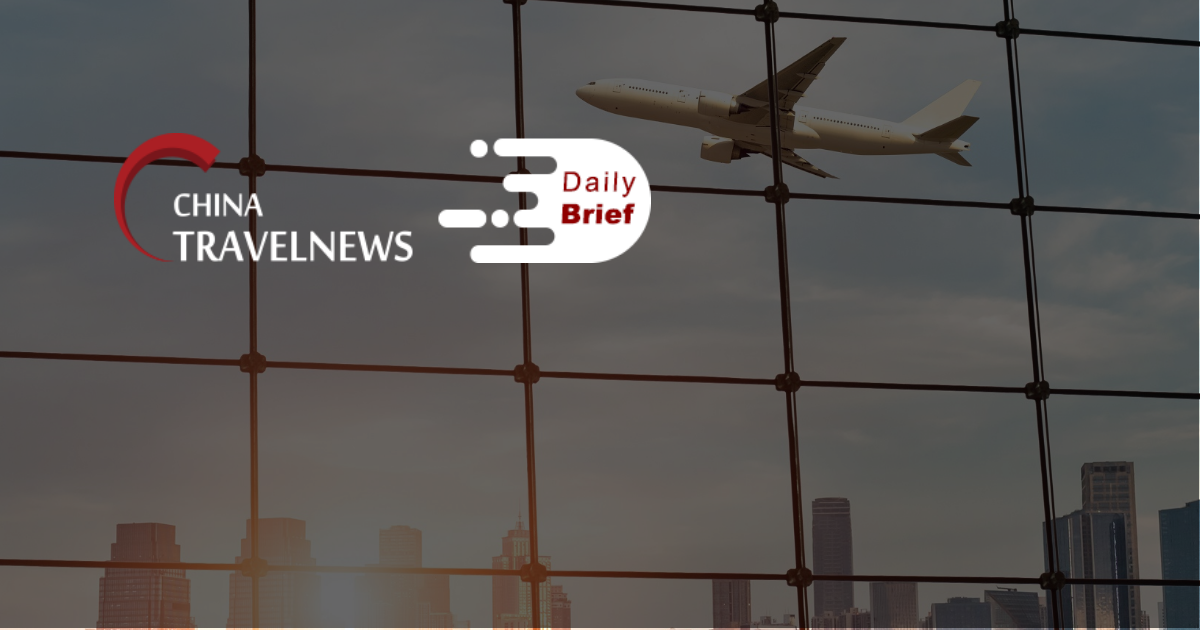 Chinese Consulate lodges solemn representation to Delta Air after flight returns halfway to China
>> The Chinese Consulate General in San Francisco on Sunday lodged solemn representation to airline company Delta after its flight DL287 unexpectedly returned to the US halfway to China, leaving numerous Chinese on board nowhere to go with expired visas and health codes. Following the announcement of Chinese Embassy in the US on Saturday, the consulate general urged Delta to guarantee passengers' legitimate rights, whose flight DL287 from Seattle to Shanghai flew back to Seattle only halfway into its journey.
COVID-hit Shaanxi province advises migrant workers to stay put
>> Northwest China's Shaanxi Province, torn by an ongoing epidemic flare-up, has told rural migrant workers to stay put during the New Year and Spring Festival holidays. This comes after the province locked down its capital city of Xi'an earlier amid a recent coronavirus spike that registered nearly 500 cases in two weeks.
Shanghai COVID regulations disrupting flights to Taiwan until early February
>> New COVID-19 regulations at Shanghai's Pudong International Airport have forced Taiwanese airlines to cancel their flights to the Chinese city until Feb 3 in the middle of the busy Lunar New Year holiday, reports said Saturday (Dec 25).
China's passenger trips to double during the Spring Festival travel rush in 2022
>> China's passenger trips for the Chinese New Year or Spring Festival travel rush, the world's largest annual human migration to take place from January 17 to February 25, are expected to double last year's numbers, Cai Tuanjie, spokesperson of the Ministry of Transport, announced in the preliminary estimations on Friday. While travel during the holidays is expected to record a big jump, it is still only half of what it was on the same period before the epidemic.
'Staycation' the choice for New Year holiday
>> The "staycation" travel trend will dominate the upcoming three-day New Year holiday with Chinese travelers responding to the government's call to avoid unnecessary trips outside their hometowns to curb the spread of COVID-19, travel operators said. Bookings made since December involving travel in the city or nearby provinces or municipalities for the upcoming New Year holiday have accounted for more than 50% of all orders, Shanghai-based online travel operator Trip.com revealed.
MBK Partners pays $1 billion for five maritime theme parks from Haichang
>> MBK Partners has bought five maritime theme parks in mainland China, as it expands its portfolio to tap tourism growth in the world's most populous nation. The private-equity group, already an investor in Universal Studios Japan, paid RMB 6.53 billion (USD 1.03 billion) for the five parks from Hong Kong-listed Haichang Ocean Park Holdings, and established HHAn Group to manage the assets. The parks are located in Chengdu, Qingdao, Wuhan and Tianjin, with the fifth under construction in Zhengzhou.
Short video platform Kuaishou partners with Meituan
>> Chinese short video platform Kuaishou has teamed up with food delivery and lifestyle service giant Meituan for the interconnection of their respective platforms. Based on the open platform of Kuaishou, both parties will open up the capabilities of content marketing, online transaction and offline performance services, and work together to create a complete, "one-stop" consumption chain.
Tuniu announces senior management share-purchase plan
>> Chinese online leisure travel company Tuniu Corporation said that certain senior management members of the company, consisting of founder and chairman Dunde Yu, executive vice president Wei Zhang, financial controller Anqiang Chen, as well as certain employees, intend to use their personal funds to purchase the company's ADS shares on the open market for an aggregate amount up to a maximum of USD 2 million within the next 6 months. As of December 27, Tuniu's stock price was USD 0.99 per share and the company had a market capitalization of USD 116 million.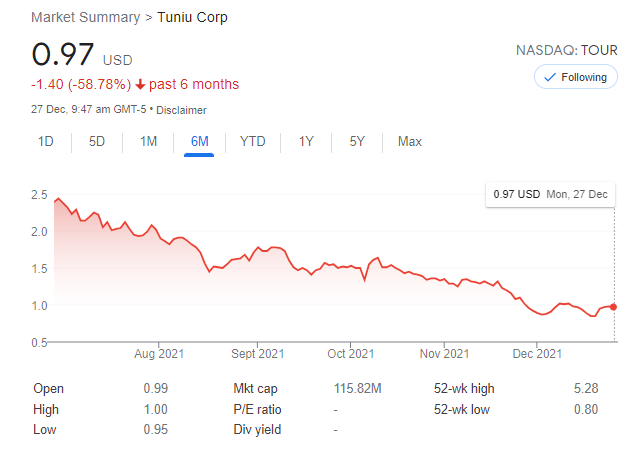 Scenic Changbai Mountain gets high-speed rail link
>> Bullet train trips to the Changbai Mountain Scenic Area in northeastern China's Jilin province are now possible after a new high-speed railway line opened last Friday. The 99-kilometer line, which has a designed top speed of 250 km per hour, connects Changbai Mountain and Dunhua in Jilin. Passengers can travel from Changchun, the provincial capital, to Changbai Mountain in less than two and a half hours.