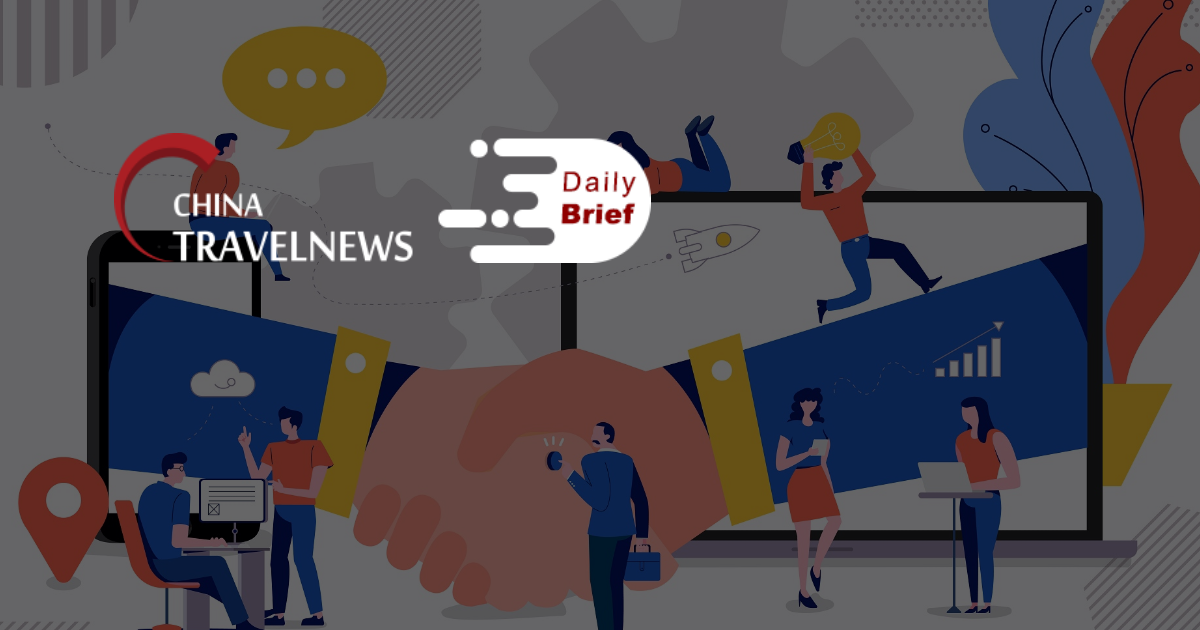 Trip .com Group CEO underlines solid progress in content strategy
>> Trip.com Group continued to experience steady recovery of both domestic and overseas business in the beginning of the third quarter of 2021, according to the company's third-quarter financial results. However, in August and September 2021, a few waves of COVID-19 infections reemerged in certain regions of China, which restrained users demand for the Company products, and materially and adversely affected the overall results of operations for the third quarter of 2021. Net revenue for the quarter was down by 2% from the same period in 2020.
The company's decision to consolidate its content strategy is delivering, as its Executive Chairman James Liang shared that more than 200 million users have "viewed content" this year. Speaking during the group's third-quarter (Q3) earnings call, Liang said, "About 30- 35% of the unique app visitors have developed the habit of browsing our content channel. As a leading one-stop travel platform, our content to transaction conversion rate is also higher."
Tongcheng Elong rebranded as Tongcheng Travel Holdings
>> Tencent- and Trip.com-backed online travel company Tongcheng Elong has officially changed its name to Tongcheng Travel Holdings, eliminating the name of Elong, a former rival that Tongcheng merged with before the consolidated entity went public on the Hong Kong stock market.
Air traffic declines by more than half in November, expanding yearly loss
>> China's air traffic declined by half in November, keeping the industry in negative territory for the year, new official data revealed. Data from the Civil Aviation Administration of China on Wednesday showed that in November passenger trips stood at 21.526 million, down 44.6% from October, and down 51.5% year-on-year.
Call for UK flight ban amid Omicron fears
>> Authorities should consider banning all flights from the United Kingdom as the latest mutant Covid strain Omicron continues to rip through the country, with about 200,000 new cases a day, Hong Kong respiratory expert Leung Chi-chiu said. Leung yesterday said the authorities should move the UK - which recorded its first Omicron death on Monday - to the A+ category, requiring arrivals to observe a seven-day quarantine at Penny's Bay before moving to quarantine hotels for another 14 days.
Beijing criticizes UK for creating 'second-class citizens' with Hong Kong visa scheme
>> Beijing has claimed the UK wants to make Hong Kongers "second-class citizens" with its British national (overseas) (BNO) visa scheme, after new figures showed almost 90,000 people have applied from the former British colony to resettle in the UK. Around 88,000 Hong Kongers have applied for the new visa pathway to the UK in the first nine months since its launch, according to a report by the UK foreign office released on Tuesday.
Shanghai Library closed for medical screening
>> The Shanghai Library has been closed for medical screening, the library said in a statement on Wednesday. The statement, issued at 12:06 am on the library's official Weibo account, said it will be shut down for medical screening targeting relevant people and the venue, following the requirement of the prevention and control of the coronavirus in Shanghai and China. No new locally transmitted cases were reported in Shanghai on Tuesday.
Up to 78% of Taiwanese hope to travel overseas in 2022
>> Up to 78% of Taiwanese hope to travel overseas at least once next year, according to an opinion poll published by local agency Lion Travel Thursday (Dec 16). The travel agency also found that people wanted to fly out even if the cost of foreign travel was higher than before the COVID-19 pandemic, CNA reported. A total of 85% of poll respondents accepted a price increase of up to 20%, while 28% were willing to spend 15% of their annual income on foreign travel in 2022.