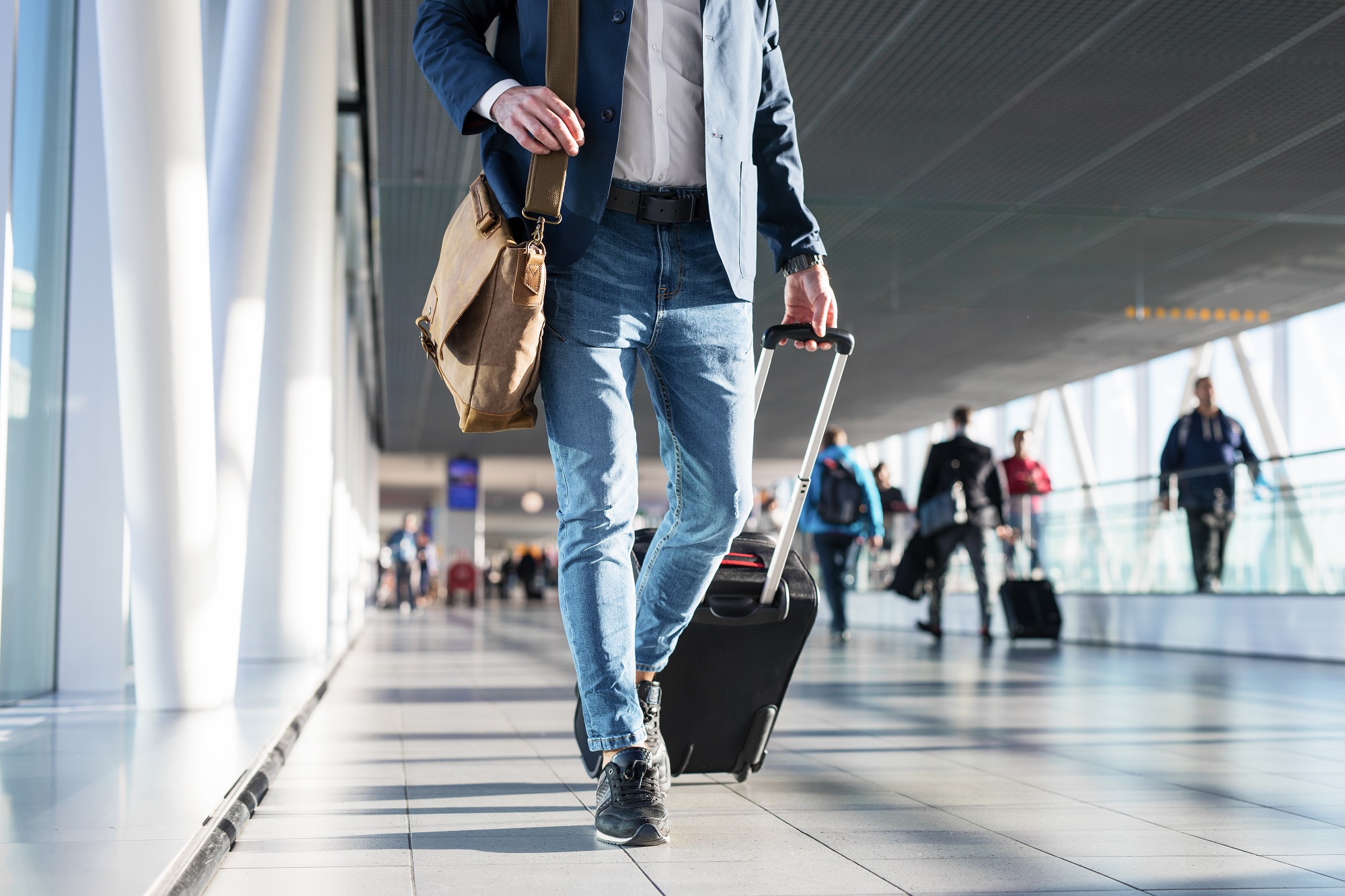 Beijing Olympics to rely on chartered, temporary flights to bring athletes into China
The Beijing Winter Olympics will mainly rely on temporary and chartered flights from cities such as Tokyo and Singapore to bring in athletes for the Games due to China's tight travel curbs and amid concerns over Covid-19, an official said on Friday. Athletes and other attendees will have to arrive at Beijing Capital International Airport before entering a closed loop, strictly separated from other areas of China, where they will remain for their entire stay before leaving.
US-China travel fast-track program to start in early 2022: source
The main US business group in China said on Wednesday that a US-China travel fast-track program has been approved by relevant Chinese authorities and it was working to implement the program early next year, a move that is in line with consensus reached during a leaders' summit last month. During the China-US leaders' summit in November, China agreed to upgrade a fast-track arrangement to make it more convenient for the US business community to travel to China, prompting a positive response from American business circles.
Hong Kong to open borders with Guangdong, Macau after Beijing gives final approval
Beijing has granted final approval to drop its hard border with Hong Kong, opening the door for fully vaccinated Hong Kong residents to resume quarantine-free travel with Guangdong Province and Macau before the end of the year, according to a report by the South China Morning Post. The scheme will launch shortly after Hong Kong holds its legislative election on December 19 pending certain requirements.
Guangdong province cuts some tourism trips after one local COVID case
Guangdong has ordered a halt to some group tourist trips between the southern province and other areas after finding one local symptomatic COVID-19 case, in a move underlining Beijing's zero tolerance towards the spread of coronavirus infection. Guangdong, China's most populous province, ordered travel agencies to suspend organising group tourism trips in and out of it from Dec 3, part of its effort to improve COVID controls, local tourism authorities said in a statement on Tuesday.
Leading COVID-19 expert says when China's borders can reopen
China's leading COVID-19 expert, Zhong Nanshan, has outlined two conditions the country needs to meet and maintain in order for an opening of the country's borders. The first requirement is that deaths from COVID-19 need to fall to a rate of 0.1%. According to statistics from Bloomberg, the current rate of global deaths from COVID-19 is 1.9%. Zhong went on to add that the virus's reproduction rate needs to be within 1 to 1.5. A virus's reproduction rate is a measure of how many people one patient can infect.
Chinese domestic market 'resilient' despite resurgent Covid-19: HSBC report
While China has seen recurring waves of coronavirus infections in recent months, analysts from HSBC believe domestic travel demand is still holding strong. Still, they warn that changes in travel preferences — amid the discovery of mutated variants of the virus — could impact the profitability of the country's three largest carriers. They point out a silver lining: fears that the recently-discovered Omicron variant could wreak havoc are "receding", after reports that the variant might not be as severe as earlier variants.
Trip.com chairman: International travel to return in near future
Trip.com Group Chairman and Co-founder James Liang outlined at a summit how he views the progression of the international travel recovery and reinforced the group's continuous efforts to foster industry efforts geared toward recovery. Liang believes that as global vaccination rates continue to rise, and more countries and regions are opening their borders, international travel will return in the near future.
Trip.com Group rebrands corporate travel unit as Trip.Biz
Ctrip Corporate Travel, the business travel arm of the Trip.com Group, announced that it has changed its name to "Trip.Biz". In an open letter sent to its clients, the company said the rebranding is part of the group's internationalization strategies. Trip.Biz's corporate vision is "to become a globally leading TMC".
Alibaba adds $38 million investment in UTour after tour operator cancels mega-merger with peer
Chinese tour operator giant UTour announced (in Chinese) on December 8 that Alibaba will boost its stake in UTour by 6.04% to 11..06% through an RMB 242 million (USD 38 million) investment by the e-commerce giant's subsidiary. After the deal, Alibaba will become UTour's second-largest shareholder after the tour operator's founder Bin Feng. The announcement came just three days after UTour announced that it has scrapped an earlier plan to merge with domestic peer Caissa.
Alibaba subsidiary invests in travel information provider Smart Tour Tianfu
Alibaba-backed Zhejiang Ali Travel Investment has taken a 20% stake in a newly established technology company Smart Tour Tianfu. Smart Tour Tianfu was initiated by government-affiliated Sichuan Tourism Promotion Center. Alibaba, New Hope Group, Sichuan Provincial Investment Group and other groups were brought into the venture. The government-affiliated venture will promote the development of the cultural and travel industries in Sichuan with technology.
China Tourism Group postpones Hong Kong IPO due to troubled capital market conditions
China Tourism Group Duty Free Corporation (China Tourism Group) has postponed its planned secondary listing on the Hong Kong Stock Exchange due to difficult capital market conditions. Given the highly impacted global economy and sluggish capital market caused by COVID-19 and other factors, the company has decided to suspend the listing of H-shares.