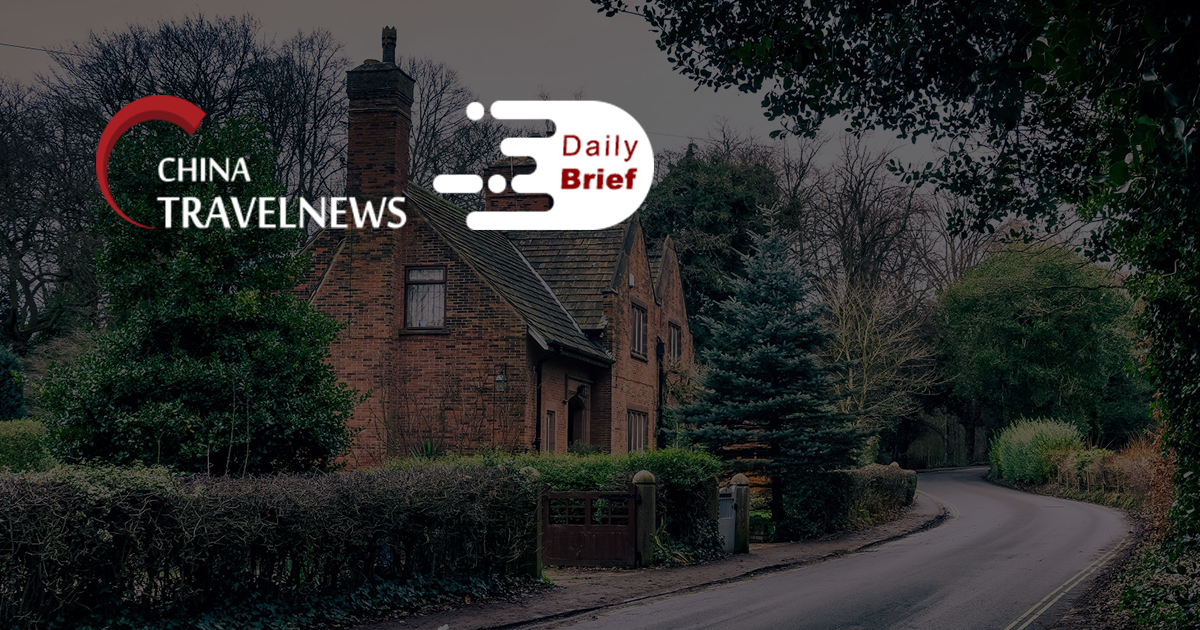 US requires one-day COVID-19 testing for travelers
>> The US Centers for Disease Control and Prevention (CDC) on December 6 implemented a one-day COVID-19 testing requirement for travelers over age two coming to the United States, according to an announcement on WeChat posted by the US Embassy in Beijing. Regardless of vaccination status or nationality, any individual coming to the United States must show a negative pre-departure COVID-19 viral test taken within one day of the flight's departure to the United States. Passengers must show your negative result to the airline before you board.
435 Japanese tourists sign up for trip to Xinjiang organized by China's Consulate-General in Osaka
>> The Global Times reported that 435 Japanese people have applied for a trip to Northwest China's Xinjiang Uygur Autonomous Region to improve their understanding of the region, sources from China's Consulate-General in Osaka told the Global Times, noting they plan to start the journey after the pandemic comes to an end.
Hong Kong ups travel restrictions for 3 countries, eases visitation with mainland, Macau
>> Hong Kong will tighten travel restrictions over Maldives, Senegal and Tunisia after Omicron cases were found there. The three countries will be put into Group A specified places from 0.00am on December 9 to tighten the boarding and quarantine requirements for relevant inbound travellers. Non-Hong Kong residents who have stayed there within 21 days will not be allowed to enter Hong Kong.
In a significant step towards opening its borders to mainland China and Macau, the Hong Kong government announced that it will open the new "Hong Kong Health Code" system for registration starting this Friday, December 10.
Business executives go first when China-Hong Kong border opens
>> Hong Kong will prioritize quarantine-free travel for business people when its China border reopens, Chief Executive Carrie Lam Cheng Yuet-ngor said, warning that the city's vaccination rate could curb a broader roll-out. Only 61 percent of the city's people have been fully inoculated, according to Bloomberg's Covid-19 Vaccine Tracker -- far behind Singapore's 88 percent figure.
Chinese travel agencies Caissa, UTour dive as pair scrap merger plans
>> Shares in Caissa Tosun Development and UTour Group plunged after the two Chinese travel agencies which focus on overseas travel, a sector that has been particularly hard hit by the Covid-19 pandemic, said they will no longer pursue their planned merger due to market uncertainties and other complexities.
In June the two firms had said they planned to merge through a stock swap, mostly likely to better weather the Covid-19 travel crisis together. Beijing-based Caissa would take UTour private by purchasing its equity at a price of CNY6.89 (USD1) per share, amounting to CNY6.2 billion (USD972.8 million). But the plan was opposed by Caissa's second largest shareholder HNA Tourism Group which said that the move needs more research.
Alibaba subsidiary invests in travel information provider Smart Tour Tianfu
>> Alibaba-backed Zhejiang Ali Travel Investment has taken a 20% stake in a newly established technology company Smart Tour Tianfu. Smart Tour Tianfu was initiated by government-affiliated Sichuan Tourism Promotion Center. Alibaba, New Hope Group, Sichuan Provincial Investment Group and other groups were brought into the venture. The government-affiliated venture will promote the development of the cultural and travel industries in Sichuan with technology.
Trip.com Group rebrands corporate travel unit as Trip.Biz
>> Ctrip Corporate Travel, the business travel arm of the Trip.com Group, announced that it has changed its name to "Trip.Biz". In an open letter sent to its clients, the company said the rebranding is part of the group's internationalization strategies. Trip.Biz's corporate vision is "to become a globally leading TMC".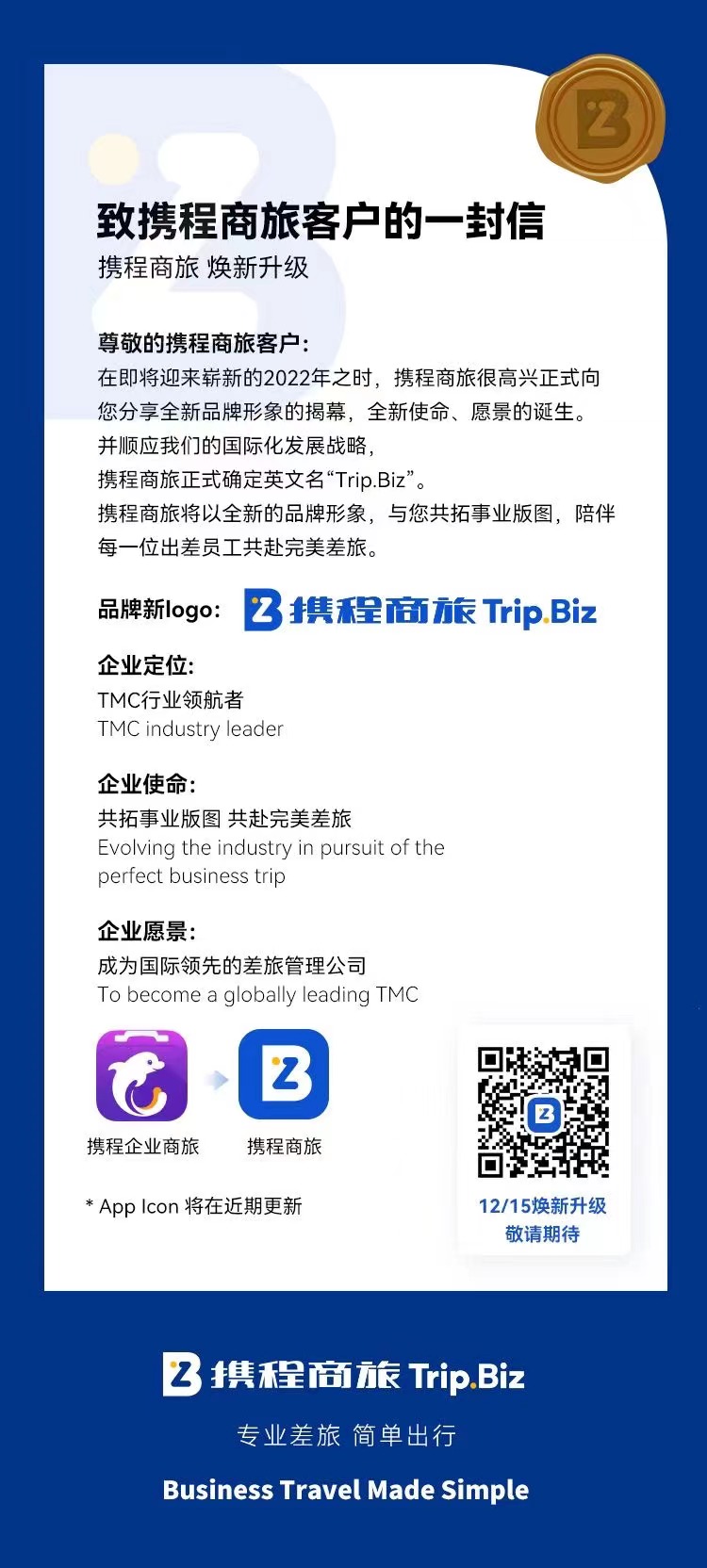 Travelport, Cathay Pacific renew and expand distribution agreement
>> Travelport and Cathay Pacific extended their long-standing relationship with a renewed and expanded multi-source content distribution agreement which includes a commitment to work with Travelport in advancing its New Distribution Capability (NDC) initiatives. The agreement will see the content available to agents progressively expanded, to include a larger range of fares as well as ancillaries than had previously been unavailable.
China's easternmost high-speed railway commences operations
>> China's easternmost high-speed rail, from Mudanjiang to Jiamusi in Northeast China's Heilongjiang Province, officially commenced operations on Monday, according to an announcement released by China Railway Harbin Group Co through its Wechat account.
Wynn Macau appoints new CEO
>> Luxury hotel Wynn Macau has appointed Craig Billings as CEO to replace Matthew Maddox starting from 31 January 2022. In a statement, Wynn Macau said Billings was appointed as a non-executive director of the company on 17 August 2018. With effect from 1 February 2022, he will become an executive director and CEO of the company.