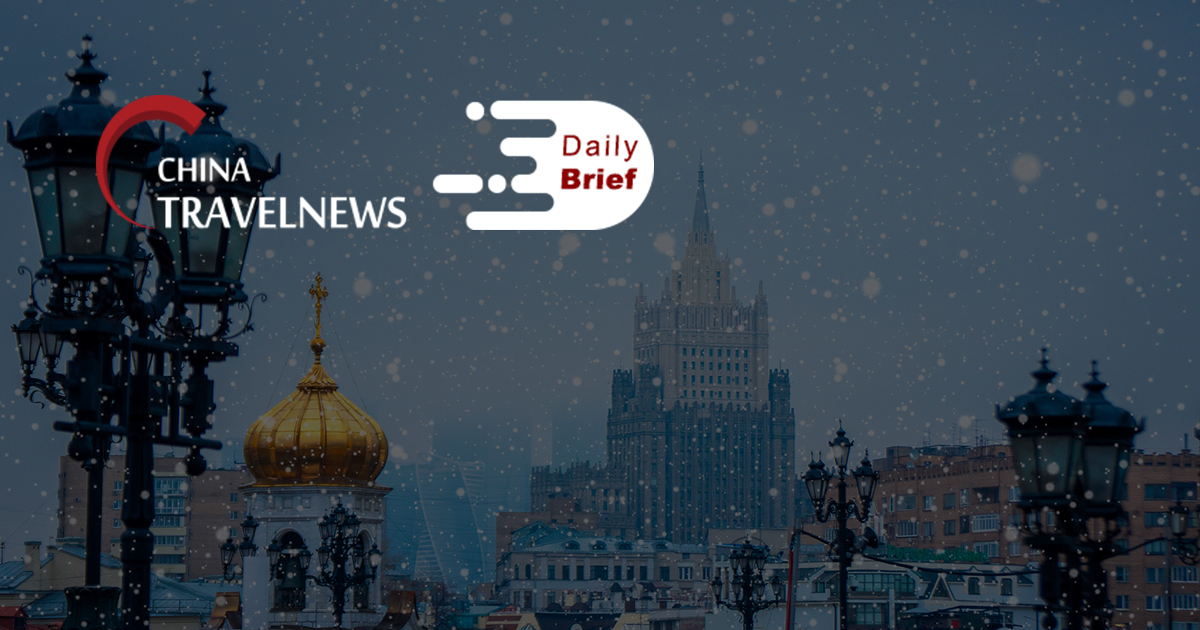 Beijing easing travel rules for US business executives
>> China will reduce the time needed for approval of travel by US business executives to no more than 10 days, China's ambassador to the United States, Qin Gang, said on Thursday, promising to turn "an attentive ear" to concerns raised by US businesses.
Marc Allen, chief strategy officer for Boeing, welcomed the announcement of fast-track travel, and a separate decision by China's aviation authority to issue an airworthiness directive on the Boeing 737 MAX, which will pave the way for the model's return to service in China by the end of this year or the beginning of next year.
China-Europe flights beef up virus protection measures
>> Major European airlines in the Lufthansa Group have enhanced their COVID-19 protection measures on over a dozen weekly flights between China and Europe during the popular winter flying period. The group's premium carriers, Lufthansa German Airlines, Swiss International Airlines and Austrian Airlines, are operating six flights from the Chinese mainland, including four in Shanghai, and 11 from Hong Kong to Europe every week.
China's service trade up 24% but COVID-19 impacts tourism
>> China's service trade sector maintained steady growth in October, despite the country's import and export of travel services reeling under the impact of the COVID-19 pandemic, said the Ministry of Commerce (MOFCOM). The country's service trade reached 413.97 billion yuan ($64.96 billion) in October, up 24 percent compared to last year. But the travel services trade decreased 27.7 percent year on year to 631.68 billion yuan, of which exports fell by 39.5 percent, and imports fell by 26.1 percent.
China fast-tracks digital yuan trials for Beijing 2022
>> Pilot scenario construction for using China's digital fiat currency, or the e-CNY, during the Beijing 2022 Winter Olympics has entered a final sprint as part of the country's efforts to promote the new payment form. Consumers can use the e-CNY either through wallet apps installed on their mobile phones or via physical wallets in the forms of cards and wearables such as smartwatches and ski gloves or badges to meet their diversified needs.
Trip.com to focus on domestic bookings as Covid-19 disrupts outbound tours, chairman says
>> Trip.com Group will remain focused on the domestic market as Covid-19 travel restrictions continue to ground virtually all Chinese outbound tours, the co-founder and chairman of the firm said on Thursday. James Liang said that the platform's domestic travel booking volume this year was 70%-80% of pre-Covid levels, but cross-border travel services, which accounted for 20% of total business before the pandemic, remain close to zero, according to the South China Morning Post.
Trip.com Group and Tourism Fiji signed a three-year strategic Memorandum of Understanding focused on cooperating on the promotion of outbound tourism to Fiji and the development of its exposure to global Chinese community in key markets.
Didi says it will delist from the New York Stock Exchange and prepare to list in Hong Kong
>> Chinese ride-hailing giant Didi said Friday that after careful consideration it will start delisting from the New York Stock Exchange, and make plans to list in Hong Kong instead. The tech giant first listed in the U.S. less than six months ago — on June 30. The delisting jeopardizes the massive stakes held by SoftBank and Uber, which combined own over 30% of Didi, according to FactSet.
Suncity closes its Macau VIP gaming rooms after CEO's arrest
>> Embattled gambling group Suncity Group Holdings has closed all of its VIP gaming rooms in Macau, the world's largest gambling hub, after the company's CEO was arrested, two sources with direct knowledge of the situation told Reuters. The news comes amid a broad investigation into Chau, who was arrested on Sunday over alleged links to cross-border gambling and money laundering.