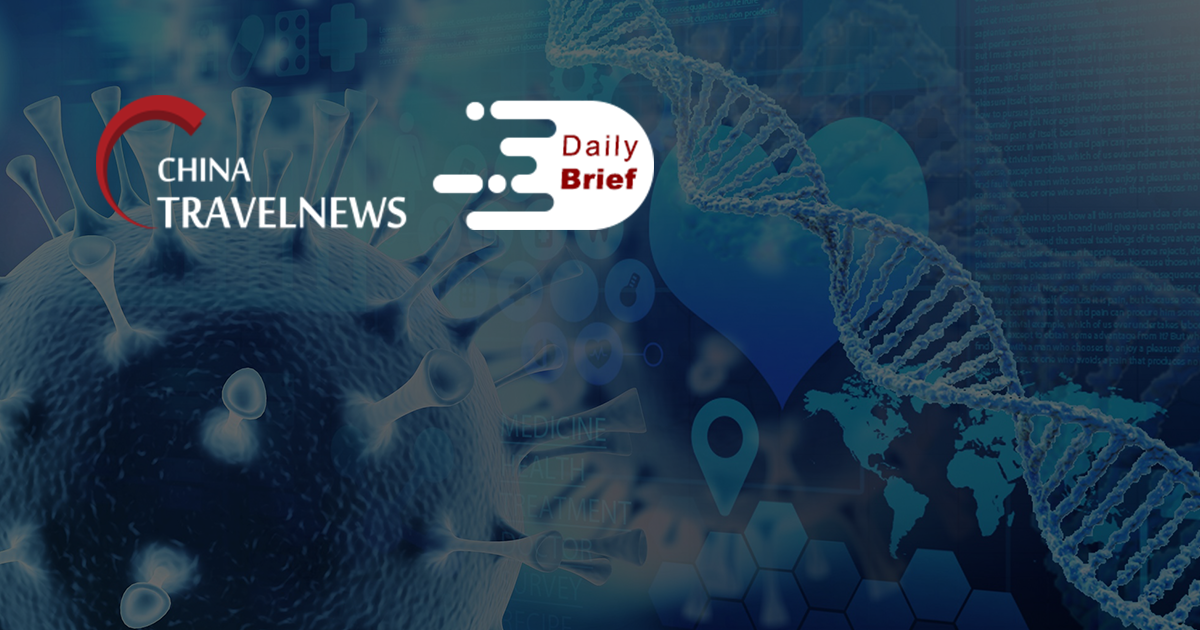 Chinese stock market opens low on Omicron fears
>> China's major A-share market opened low on Monday over concerns relating to the newly discovered omicron coronavirus which drove Friday's big sell-off in the US and European stock markets as investors fret amid renewed uncertainty.
Top Chinese epidemiologist: Too early to say how harmful Omicron is
>> It will take some time to find out how harmful the new COVID-19 variant Omicron is and it is too early to reach a conclusion about it yet, China's top epidemiologist Zhong Nanshan said Sunday. He added that close attention should be paid to the new variant, but no big moves will be taken for the moment in China.
China says it can beat Omicron as world rushes to impose travel bans
>> While many parts of the world are imposing new travel restrictions to counter the emergence of the COVID-19 Omicron variant, China is confident about beating it through a policy it has used to fight other strains. China is banking on its "zero-COVID policy" as the Omicron threat remains under study. Zhang Wenhong, one of China's leading infectious disease specialists, said Omicron will have "no major impact" on the country at this time. "China's current rapid response and dynamic clearance strategy is capable of dealing with all types of new coronavirus variants," he wrote on Weibo.
Hong Kong may postpone partial border reopening with mainland to late December
>> Hong Kong's plan to reopen borders with Guangdong and allow up to 1,000 HK citizens daily to travel to Shenzhen or Zhuhai without quarantine may be further postponed to late December, with the SAR mulling to expand the quota to up to 5,000. Chief Secretary John Lee Ka-chiu earlier said Hong Kong has met the basic requirements for reopening the border with mainland China, after wrapping up a meeting with mainland officials on the border reopening in Shenzhen.
Hong Kongers favor same-day bookings, luxury hotels while in staycation
>> Same-day bookings and luxury hotels were the most popular staycation trends for Hong Kong people, according to a recent global travel report by Trip.com Group and the World Travel & Tourism Council. The city's local hotel bookings in the third quarter were up 187% compared to the third quarter of 2019, growing by 108% year-on-year.
Macau might get 10 million visits in 2022: tourism boss
>> Macau might see 10 million tourist visits in 2022, which would amount to a "breakthrough" in the city's fortunes, and would in likelihood be linked to easing of travel restrictions with Hong Kong and mainland China, said the head of the Macao Government Tourism Office, Maria Helena de Senna Fernandes, in comments to the local press on Saturday.
Guizhou offers millions in e-coupons to boost tourism
>> Southwestern Chinese province Guizhou said it would issue e-coupons worth RMB 11 million (USD 1.72 million) to boost the province's tourism consumption. The e-coupons, covering hot springs, homestays, and skiing, will likely increase consumption with government subsidies and merchant discounts. It would help promote the development of transportation, catering, shopping, and entertainment industries, said Wang Lin, an official of the provincial department of culture and tourism.
China Airlines introduces new onboard Wi-Fi system
>> Taiwan-based China Airlines unveiled an all-new onboard Wi-Fi system for its Boeing 737-800 fleet. The Fantasy Sky Wireless Entertainment System is currently in trial-run mode and will officially launch in 2022.