The World Travel & Tourism Council (WTTC) and Trip.com Group have launched 'Trending in Travel', a new report that provides an outlook on the shift in traveler behaviour and future booking trends in the wake of COVID-19.
WTTC, which represents the global Travel & Tourism private sector, joined forces with leading global travel service provider, Trip.com Group, and its major consumer brands including Trip.com, Ctrip and Skyscanner, to analyse consumer trends shaping the recovery of the Travel & Tourism sector.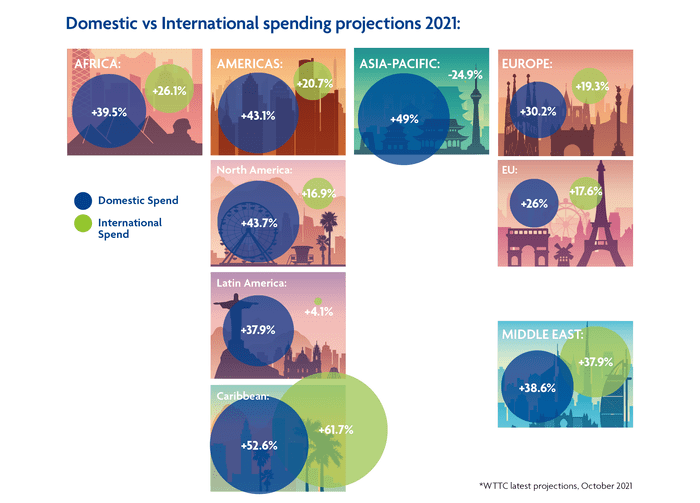 WTTC's latest projections show strong growth in international spending for 2022 and beyond, projected to overtake domestic spending in 2022, as more destinations around the world ease restrictions and as vaccination rates continue to rise.
Following a 69.4% decline in 2020, global international spending is set to rise by 9.3% in 2021, and significantly by 93.8% in 2022.
The report also reveals how severe and inconsistent travel restrictions around the world have resulted in a significant rise in domestic tourism, with a surge in domestic hotel bookings by more than 200% on Trip.com's platform this year compared to 2019.
Read original article