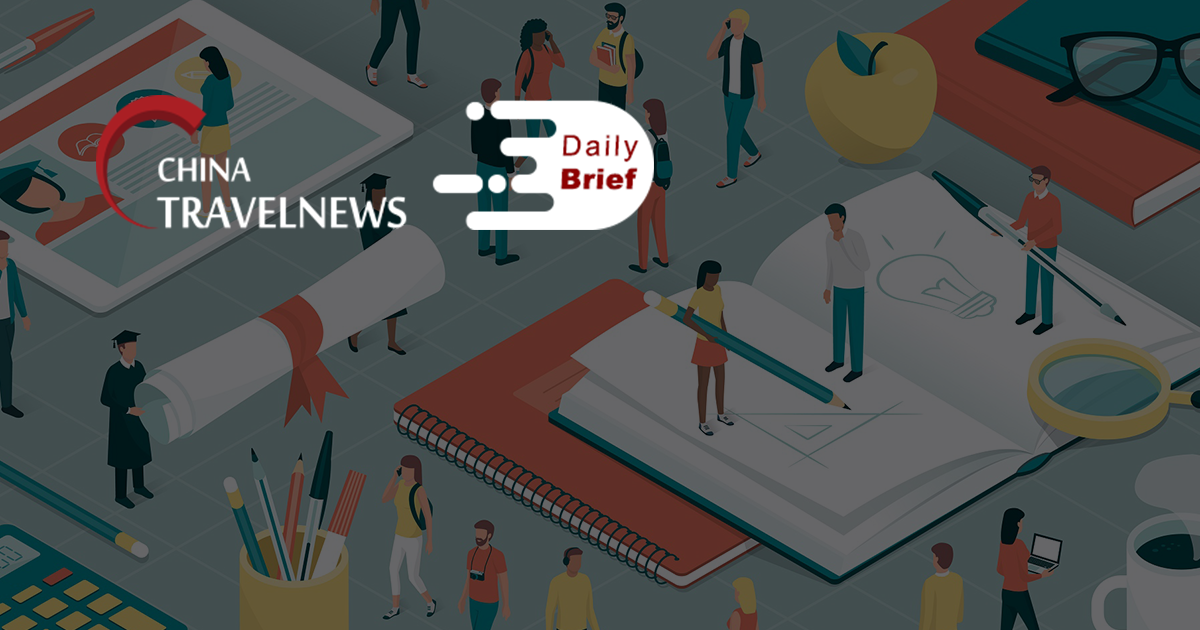 Chinese scientist leading COVID-19 medicine research: Government approval coming soon
>> The Chinese team researching cocktail therapy treatment for COVID-19 has competitive advantages as the antibodies not just demonstrate therapeutic efficacy in current clinical trials, but also can be used for prevention measures, according to Professor Zhang Linqi, the leader of a research team at Tsinghua University.
Professor Zhang said the impressive safety and efficacy profile from clinical trials has supported the "emergency use" status, granted by the National Health Commission and the Ministry of Science and Technology. So the team is very confident of obtaining full approval soon.
Covid shots from China recognized by UK for visitors
>> Chinese Covid vaccines have been approved by the UK for travel into the country, clearing the way for tourists and foreign students who have been fully immunized with them to enter. China accounts for the majority of foreign students in the UK, and their families contribute significant revenue to universities there every year, data from UK's Higher Education Statistics Agency shows.
More than 4,500 Chinese students applied for undergraduate admission to colleges and universities in the UK this year, an increase of about one-third since the global Covid-19 pandemic began. Visitors to the UK who are not fully vaccinated are required to get Covid tests and quarantine for 10 days.
China outbound tourism set to jump more than 25% this year
>> Chinese outbound tourism numbers are set to jump by more than 25% this year from 2020 but remain "basically at a standstill" compared to pre-pandemic levels, state broadcaster CCTV reported on Monday, citing official projections. A total of 25.62 million Chinese tourist trips overseas are expected to be made in 2021, CCTV said, citing an annual report on outbound tourism from the China Tourism Academy, part of the Ministry of Culture and Tourism.
China's "Avatar" flying mountains to become metaverse R&D centre
>> Chinese tourist destination Zhangjiajie – a city in the southern province of Hunan – has claimed to be "the world's first scenic spot metaverse research and development (R&D) centre". The scenic area was made famous around the world by the movie "Avatar": the "flying mountains" of the exomoon Pandora were inspired in part by the dramatic rock pillars of Zhangjiajie. The announcement has generated a heated debate on social media whether the idea is just a way to capitalise on the latest metaverse hype or if it is a serious research effort.
China Airlines introduces new onboard Wi-Fi system
>> Taiwan-based China Airlines unveiled an all-new onboard Wi-Fi system for its Boeing 737-800 fleet in trial-run mode. Travelers can now use their personal devices for various multimedia streaming services in-flight. China Airlines becomes the first airline in Taiwan to introduce in-flight wireless streaming services.
Cross-border helicopter waypoint set to benefit Greater Bay Area
>> Hong Kong aviation companies are looking forward to the opening of a cross-border helicopter waypoint in Qianhai, Shenzhen, South China's Guangdong Province to better link the cities and facilitate the development of the Guangdong-Hong Kong-Macao Greater Bay Area (GBA), ahead of an expected border reopening with mainland. The plan for the new traffic hub in Qianhai will help to develop business within the GBA, Liang Haiming, chairman of China Silk Road iValley Research Institute, told the Global Times on Monday.
China, Dominica sign visa-free travel agreement
>> Dominica and China signed an agreement for visa-free travel allowing citizens of both countries to travel back and forth without requiring a pre-departure visa. Chinese passports offer holders visa free access to 79 countries and territories.
Expansion project of Meilan airport to be operational
>> The expansion project of Haikou Meilan International Airport in south China's resort island of Hainan will be operational on Dec 2, according to the airport. Covering a total area of 300,000 square meters, the new Terminal Two will have 110 check-in counters and house duty-free shops with a total area of 10,000 square meters.