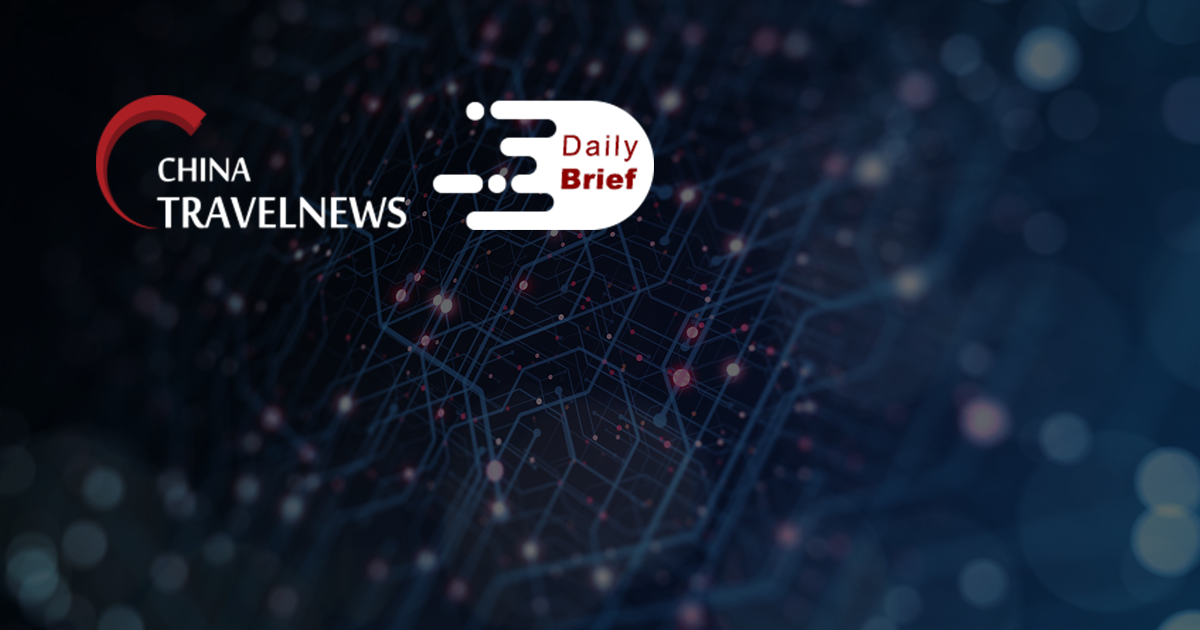 From terminal to take off, China's digital yuan changes payment methods across aviation sector
>> Chinese digital currency has begun its integration with the aviation industry in recent months, including tickets and airports, with more scenarios expected to be added as the Beijing 2022 Winter Olympics approaches. Xiamen Airlines is the latest example of the private sector embracing digital currency, with competitor Spring Airlines launching a digital yuan trial earlier in 2021.
Domestic carriers may be further hurt by stricter flight policy in Beijing
>> As Beijing implements a stricter policy for inbound flights to the capital, market watchers are concerned that the move will further hurt the airline income amid challenging market conditions. Beijing authorities said on Tuesday the city will cut inbound flights from provincial-level regions with either middle- or high-risk COVID-19 areas as part of its latest or strictest pandemic prevention measures ahead of the Beijing 2022 Winter Olympics.
China may reopen border with Hong Kong in early December
>> Travelers from Hong Kong will be allowed to enter mainland China without quarantine starting from the first week of December, Hong Kong newspaper South China Morning Post reported late Thursday, citing two unidentified official sources from the mainland.
Cathay Pacific sacks three pilots for catching Covid on layover, bets on robust cargo demand
>> Cathay Pacific Airways has sacked three cargo pilots for becoming infected with Covid-19 during a layover in Frankfurt, citing an unspecified "serious breach" of crew rules while overseas.
>> The carrier said on Wednesday it expects second-half results to improve considerably from the first half, helped by exceptionally strong air cargo demand.
Macau economy to recover thanks to large-scale events, stable Covid-19 situation
>> Macau's economy is likely to rebound in November and December due to the opening of large-scale events and stable pandemic situation, according to the Macau Economic Prosperity Index Report published by the Macau Economic Association.
Accor CEO misses Chinese travelers but says happy surprise awaits Asia
>> Accor is no longer in survival mode but in rebound mode, said its CEO Sebastien Bazin, who expects a full recovery by spring 2023. "We miss the Chinese traveler terribly and hope they can return as soon as possible," said Bazin. "If soon, Asia will have a fast V-shape recovery."
Ritz-Carlton in China releases six trends on next-gen luxury travel preferences insight report
>> The Ritz-Carlton, part of Marriott Bonvoy's portfolio of 30 extraordinary hotel brands, recently released its Next-Gen Luxury Travel Preferences Insight Report, which provides timely, in-depth insights into the changing preferences of the next generation of luxury travelers in China.
The report identifies six main areas that will allow luxury hotels to improve, innovate and tailor their services for next-gen travelers: a new focus on experiences over sightseeing, authentic local culinary experiences as selling points, high tech combined with the human factor, the rise of "bleisure" or the combination of business and leisure, the growing importance of social spaces in hotels, and the growing demand for sustainable travel.
Short-distance tours becoming popular option as outbreaks
>> Chinese travelers are learning to appreciate the beauty of their hometowns and neighboring regions as they increasingly take short-distance tours, which are becoming popular due to travel disruptions caused by sporadic outbreaks of COVID-19. The country's short-distance travel market performed better than the long-haul market this summer, according to Chinese travel agency ly.com.
Leisure online travel site Tuniu sees 7.2% drop in Q3 revenue
>> Tuniu Corporation, a major online leisure travel company in China, said its net revenues in the third quarter declined by 7.2% from the same quarter last year. Net loss was RMB 36.6 million (USD 5.7 million) in the third quarter of 2021, compared to a net loss of RMB 62.1 million in the third quarter of 2020.