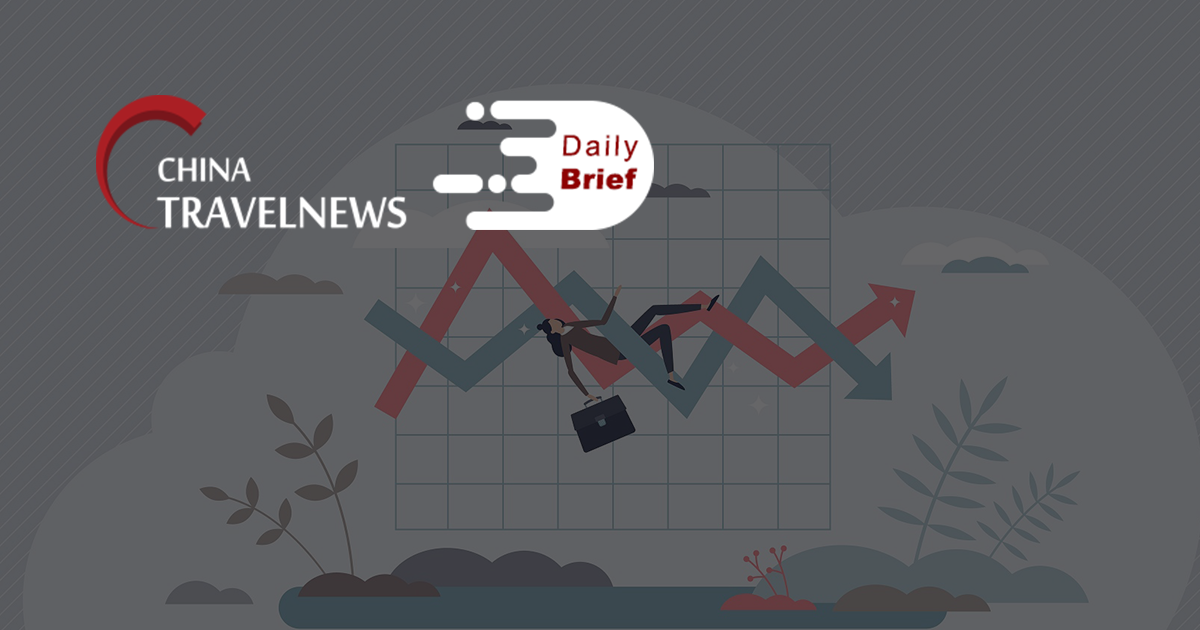 China to test efficacy, safety of domestic mRNA vaccine as booster shot
>> Chinese authorities have approved the clinical trials on the efficacy and safety of domestic mRNA booster for inactivated vaccines, according to media reports on last Wednesday. The mRNA candidate shot to be used in the trials is called ARCoVax, which was jointly developed by the Academy of Military Medical Sciences, Suzhou Abogen and Yunnan Walvax Biotechnology Co.
Merck says it's working with China to bring in its Covid pill
>> Merck said it is working with Chinese regulators to explore the possibility of bringing its Covid-19 pill to China. The drug, molnupiravir, received its first approval in the UK earlier this week after clinical studies showed it prevented hospitalization by half among mild and moderate patients.
Restaurants in Asia's casino capital Macau fight for survival as tourism slows
>> Macau has long been one of the top destinations for foodies in Asia. But with travel curbs to fight Covid-19, tourism has all but dried up, forcing some restaurants to close and drawing others into a price war to lure residents.
Beijing city tightens COVID guidance for travel from Chinese areas with overland ports
>> Beijing city said individuals who recently visited overland ports of entry on China's borders should avoid the Chinese capital, with national authorities concerned over the risk of Covid transmission from abroad as they battle a month-long outbreak.
Northeastern Chinese port city battles growing COVID-19 cluster
>> A growing COVID-19 cluster in China's Dalian has spurred the northeastern port city to limit outbound travel, cut offline school classes and close a few cultural venues after being told by national authorities to contain the outbreak more quickly.
China to establish pre-epidemic forecasting mechanism for tourism industry
>> China's tourism authorities will establish a pre-epidemic forecasting mechanism in the wake of the latest COVID-19 epidemic resurgence, aiming to strengthen the tourism industry's risk resistance capacity. The mechanism will offer forecasts for popular tourism sites and guide local governments to implement strict epidemic measures, in order to help the industry raise its ability to prevent and control epidemics more scientifically.
US Olympians face uncertain trips to Beijing
>> The US Olympic team might find it takes more work to get to Beijing this winter. With virtually no flights operating between North America and China, Olympians very well might have to get to Beijing through a still-undetermined set of connecting flights that could more than double their travel time.
DidaTravel moves Fliggy partnership up a notch
>> China's hotel wholesaler DidaTravel has secured a partnership with Fliggy, a travel service that forms part of the Alibaba ecosystem. As part of the agreement, DidaTravel becomes the preferred accommodation partner for sourcing and distribution to Fliggy.
Taiwan-based instant booking app FunNow raises $15M in Series B
>> FunNow is a booking app for spontaneous people in Taiwan. The Taipei-based company announced it has closed Series B of USD 15 million. The round was co-led by Perfect Hexagon Commodity & Investment Bank and Ascendo Ventures, with participation from the corporate venture arms of PChome, KKday and Wistron.
Taiwan's two largest airlines offering discounts on tickets
>> Taiwan's two largest carriers are offering discounts on flights as the airline industry expects an uptick in air travel in the near future amid rising COVID-19 vaccination rates and increasingly relaxed travel restrictions around the world.
Hong Kong to tighten inbound travel rules for New Zealand
>> The Hong Kong government said it will be raising its Covid-19 risk level for people coming in from New Zealand from low to medium - meaning inbound travellers will be subject to at least two weeks of quarantine.
Marriott appoints new global development leadership in Asia Pacific and Greater China
>> Marriott International announced the appointment of two Chief Development Officers to support its expansion plans in Asia Pacific. Effective January 1, 2022, Shawn Hill will take on the role of Chief Development Officer for Asia Pacific (excluding Greater China) and Gavin Yu will become the Chief Development Officer for Greater China. The newly created roles will ensure that both Greater China and the rest of Asia Pacific receive dedicated leadership and focus as the company continues to expand its footprint across the region.
Boeing 737 MAX sees hope of returning in China
>> China's civil aviation regulator is offering a slight of hope for the Boeing 737 MAX's chances of being back in the skies after being grounded for over 32 months, as latest filing shows that the manufacturer is working to meet the technical requirements mandated by Chinese regulators.