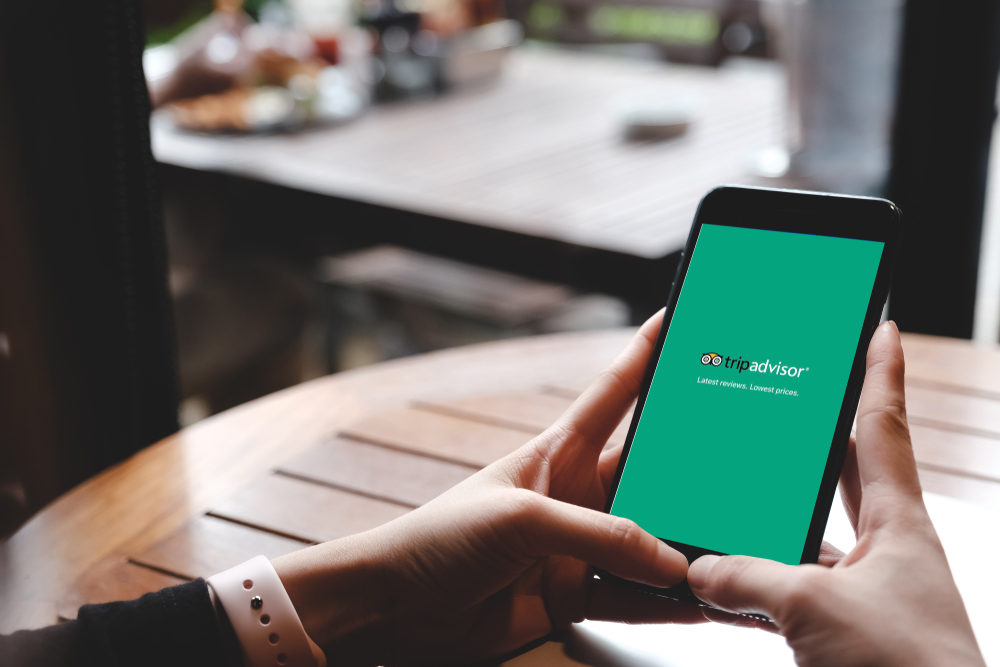 Tripadvisor announced financial results for the third quarter ended September 30, 2021.
"We are pleased to see a continued pick-up in consumer travel demand as borders open and vaccinations are more widely administered," said Chief Executive Officer Steve Kaufer. "We are seeing this benefit in our results—revenue increased to $303 million, reflecting sequential growth of 29% and year over year growth of 101%, with strong performance from all segments. In addition to macro tailwinds, we believe that our customer experience, expansive reach, product offerings, and position in the market will drive sustained growth and strong customer loyalty. We are very excited about the progress we are making in our key initiatives with a focus on the long-term, even as we remain cautiously optimistic about near-term travel trends."
Monthly unique users – During the third quarter of 2021, average monthly unique users on Tripadvisor-branded websites increased to approximately 76% of 2019's comparable period, in comparison to approximately 70% and 55% of 2019's comparable periods during the second and first quarters of 2021, respectively. This was driven by vaccine progress, various government restrictions being gradually lifted, albeit unevenly, and consumer travel demand's improving recovery.
Revenue – Q3 2021 total revenue of $303 million increased 101% year-over-year and was approximately 71% of the comparable period in 2019 (pre-COVID-19 timeframe), which showed improvement versus Q2 2021.
Revenue in the Experience & Dining segment was $114 million, reflecting year over year growth of 115%. As a percent of 2019 levels, Tripadvisor demonstrably exceeded internal expectations by reaching 81% of 2019 revenue in Q3.
Revenue in the Hotel, Media & Platform segment was $172 million, reflecting year over year growth of 115%. As a percent of 2019 revenue levels, HM&P reached 72%, an increase from 61% in Q2 and 35% in Q1.