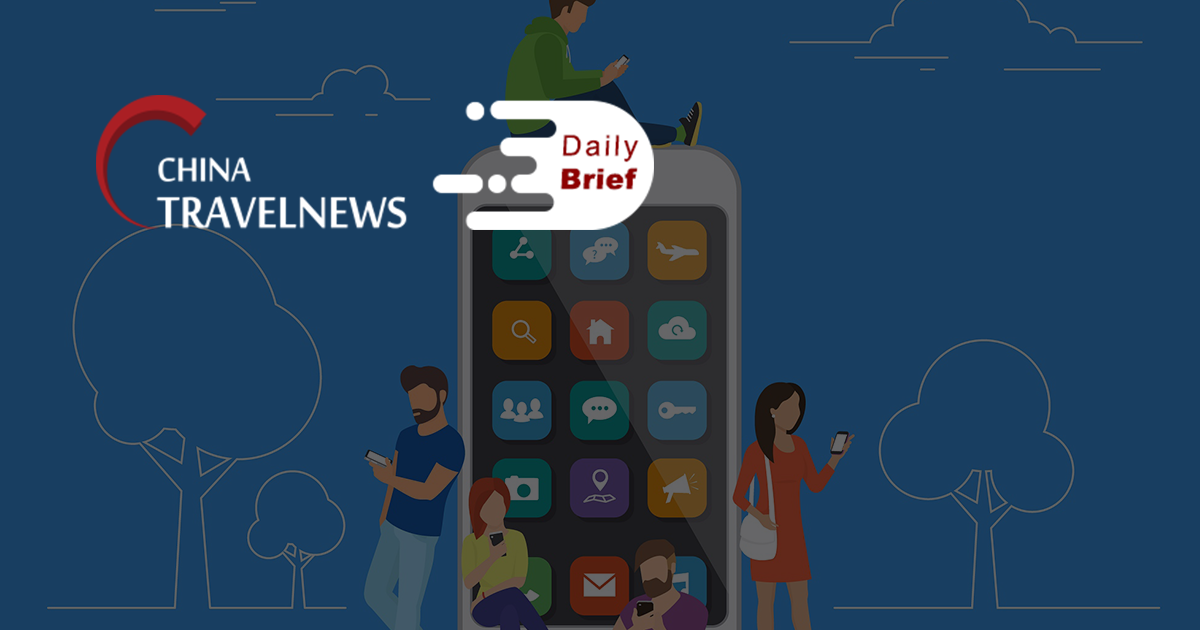 Trivago, Huawei form strategic partnership to launch new travel solutions
>> Hotel metasearch company Trivago and Huawei have formed a strategic partnership to bring new travel solutions to consumers. A new Trivago app will launch on Huawei's AppGallery enabling users to compare more than 5 million hotel and alternative accommodation options in 190 countries. As of September 2021, Huawei's AppGallery had 580 million monthly active users in more than 170 countries.
In addition, Trivago and Huawei will jointly develop solutions for accommodations listings of the paid hotel search feature on Huawei's Petal Search and Petal Maps. The commercial launch of Trivago in Petal Search will be on October 29. Skift's Executive Editor Dennis Schaal said Trivago intends to steer clear of US regulatory complications so the partnership doesn't include mainland China.
Meituan sets up special team for retail-related business
>> At a monthly business meeting held on Wednesday, Chinese web retail and services platform Meituan announced a new round of adjustments, including the establishment of a special group to make decisions regarding all retail-related businesses, Chinese media outlet LatePost reported.
Top badminton player picked as ambassador to tap China market
>> Former national shuttler Datuk Lee Chong Wei was chosen to be Sabah's tourism ambassador as he was popular in China that was one of the state's biggest target markets prior to the pandemic. Sabah Tourism Board chief executive officer Noredah Othman said Lee, a former world number one badminton player, was also not the first athlete to be appointed as an ambassador.
India Centre working to push tourism along Pakistan, China borders
>> In an ambitious move, India is planning to promote tourism along its borders with both Pakistan and China, with whom the country shares tenuous relations. Areas where there is ceasefire on the India-China border, and the Wagah Border will be promoted as tourism sites, Union Minister of State for Tourism Ajay Bhatt announced on Thursday.
Boeing sees resuming 737 Max deliveries to China by early 2022
>> Boeing is working with China's regulators to clear the 737 Max to resume commercial flights in China by year-end and signaled that deliveries of the jet could resume soon to the plane's largest overseas market. Following a successful test flight in August, Boeing expects to restart Max handovers during the first quarter, CEO Dave Calhoun said during an earnings call Wednesday.
Airlines gear up for the Winter Olympics as 100-day countdown begins
>> As the 100-day countdown for the Beijing 2022 Olympic Winter Games kicked off on Wednesday, logistics and transport arrangements for athletes and referees to China have become a hot topic among airlines. As airlines are finalizing plans to transport participants, guaranteeing the safety of participants has become a critical task for both organizers and carriers, amid the global COVID-19 pandemic.
Hong Kong quarantine-free travel scheme restarts on Tuesday
>> Hong Kong has announced that the quarantine-free Return2hk and Come2hk schemes for travelers from Macao will resume from next Tuesday. The schemes have been suspended for travelers from Macao since September 25, after the city suffered an infection cluster of security guards in a designated quarantine hotel.
Ocean Park sees 45% decrease in revenue due to pandemic constraints
>> Ocean Park was hit with a HK$1.11 billion loss for the financial year ended on June 30, while the number of visitors has dropped to 1.4 million as the park remained closed for more than five months. In the 2020-21 financial year, the park has lost a net of HK$1.11 billion before the government's funding support of HK$1.45 billion received in the fiscal year.