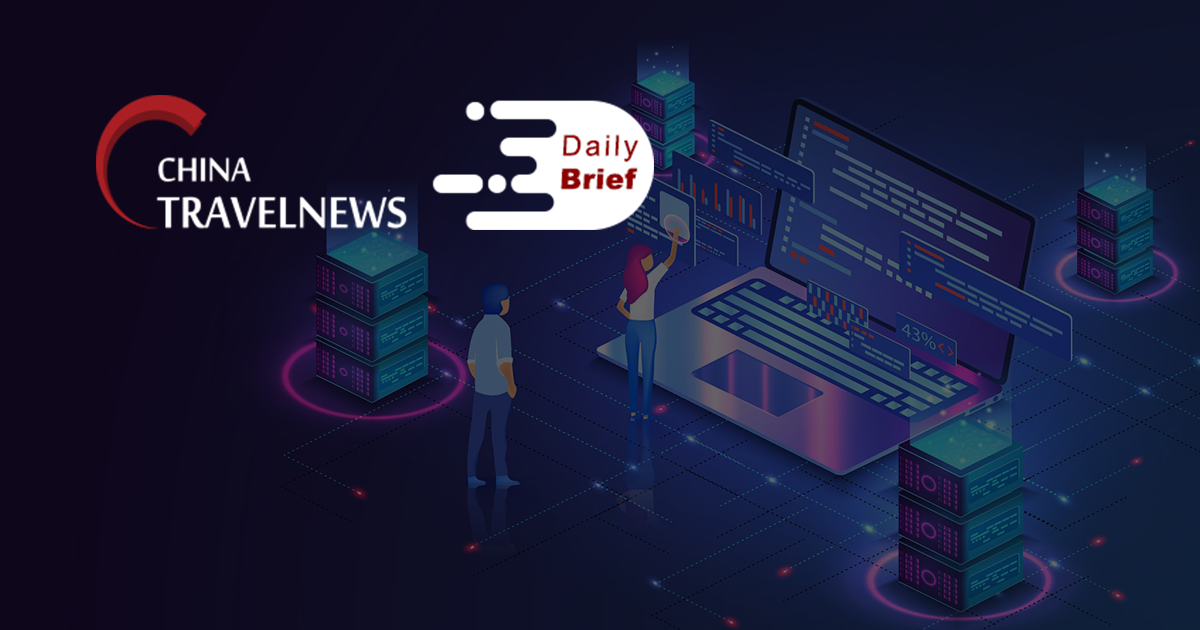 China Eastern Airlines will host IATA 2022 annual meeting in Shanghai
>> The 78th Annual General Meeting (AGM) of the International Air Transport Association (IATA) and World Air Transport Summit will be held in Shanghai on June 19-21, 2022. China Eastern Airlines will host the meeting. IATA recently announced that Chinese is to formally become a language of International Air Transport Association.
Sanya Tourism releases analysis of local tourism market during 'Golden Week'
>> The tourism market in Hainan Sanya experienced a boom during this year's National Day Holiday from Oct 1 to 7 (known as "Golden Week"). Some 33.36% of the passengers departing from Sanya Phoenix International Airport purchased goods at the onsite duty-free stores, up nearly 10 percentage points from the same period of the prior year. Young and middle-aged consumers made up the bulk of the shoppers.
Duty-free giant lays down bold vision for Chinese market growth
>> Duty-free company China Duty Free Group's president Charles Chen called for "openness, communication, cooperation and innovation" between all travel retail stakeholders in exploiting the potential of the Chinese travel retail market at the Virtual Travel Retail Expo. Chen covered the advance of omnichannel engagement to reach shoppers and shared his thoughts on the big issues facing the travel retail industry as it begins to build back from tough COVID-19 challenges.
Hong Kong risks global status as Singapore opens up to world
>> The divide between Asia's two main financial hubs in handling the pandemic is growing ever wider, with Singapore opening up to global travel and Hong Kong maintaining one of the world's harshest quarantine policies. The divergence is raising questions about Hong Kong's future as a regional hub. Even fully vaccinated residents in Hong Kong face a mandatory 21-day hotel stay if they visit locations like the US and UK.
Cathay Pacific makes NDC content available to Amadeus-connected travel agents
>> Hong Kong airline Cathay Pacific plans to offer a range of NDC content available on the Amadeus Travel Platform, to the world's largest network of travel sellers. The announcement builds on Cathay Pacific's existing distribution strategy underpinned by the carrier's use of Amadeus Altéa NDC.
Hong Kong Open golf tournament postponed due to travel curbs
>> The Hong Kong Open golf tournament slated for next month has been postponed to next year due to travel restrictions amid the pandemic, organizers said. Two international events, the Gay Games and Hong Kong Sevens, were rescheduled or canceled earlier.
Macau gaming revenue to be only 20% of pre-pandemic
>> Macau casino gross gaming revenue (GGR) for October is likely to be "down nearly 80%" compared to the same month in 2019, says a Monday note from brokerage Sanford C. Bernstein Ltd. The institution also updated its overall 2021 GGR forecast, in the light of recent Covid-19 cases in Macau, saying it expected GGR for the 12 months to be "69% below 2019", but up 51% compared to 2020.