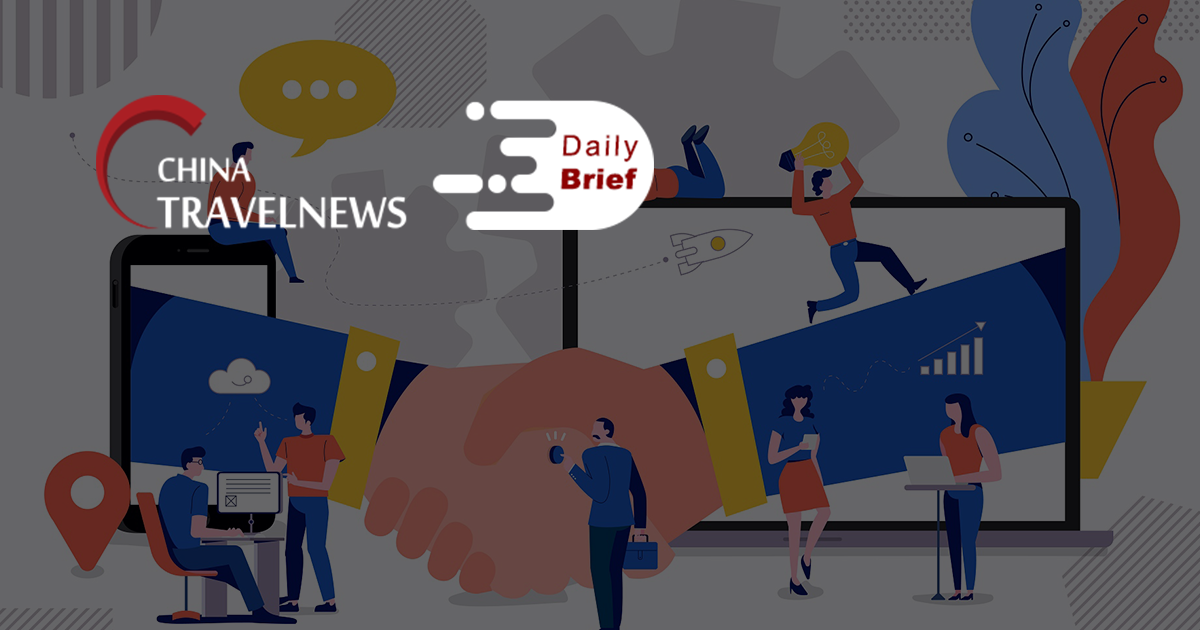 National Day holiday travel data: Bookings for short-haul trips rise 56% year over year
>> Trip.com's data show that just as many travelers chose to travel within a province or across provinces during China's "Golden Week" national vacation in October. In-depth destination exploration was gaining popularity. Due to travel limitations in certain regions, there was an increase in demand for short-haul trips, or travelling within the same province if long-distance journeys were desired.
Chinese bespoke travel provider raises millions of yuan in Pre-A round
>> Xiangmengyou (XMY), a Chinese custom travel agency, has received millions of yuan (more than USD 1.5 million) in its Pre-A funding round. Established in 2016, XMY relies on social customer relationship management (SCRM) to attract Gen Z consumers. By hosting 40-80 live events monthly, XMY claimed that it has acquired 70 million users.
Beijing requiring 14-day quarantine for arrivals from Macau
>> Travelers arriving in China's capital Beijing from Macau, are now required to undergo a 14-day period of "centralised medical observation", followed by a seven-day "health monitoring" period. The information was confirmed on Friday by Macau's Novel Coronavirus Response and Coordination Centre.
Hong Kong may adopt Macau's suspension mechanism for quarantine-free travel with mainland
>> Hong Kong may need to follow in Macau's footsteps and set up a suspension mechanism for quarantine-free travel with mainland China when the border fully reopens, a government pandemic adviser has said, meaning just one local Covid-19 case could trigger the measure.
Hong Kong's Greater Bay Airlines granted an AOC
>> Hong Kong officially has a new airline. Startup carrier Greater Bay Airlines has been granted an Air Operators Certificate (AOC) this week, allowing it to begin flying passengers. While scheduled flights will require more regulatory approvals, Greater Bay could look at charter flights.
Hong Kong government extends convention and exhibition industry subsidy scheme
>> In response to demand from the Hong Kong Exhibition and Convention Industry, the Hong Kong government's Policy Address has announced the further extension of the Convention and Exhibition Industry Subsidy Scheme for six months to 31st December, 2022.
Klook grows agent marketplace via new partnership with Merlin Entertainments
>> Travel booking platform Klook has been officially appointed as a key B2B distribution partner for Merlin Entertainments. Agents around the world are now able to book Merlin's full inventory of products via the Klook Agent Marketplace, a one-stop ticketing and B2B distribution solution.
China set to enter space tourism business
>> China is entering the space tourism business with launches set for 2024. Astrophysicist and cosmologist Dr Brad Tucker said while China is banned from participating in any US-based space programs, private companies and citizens are allowed to. China's 2024 launch may open the door to other countries developing their space programs and entering the sector as well.