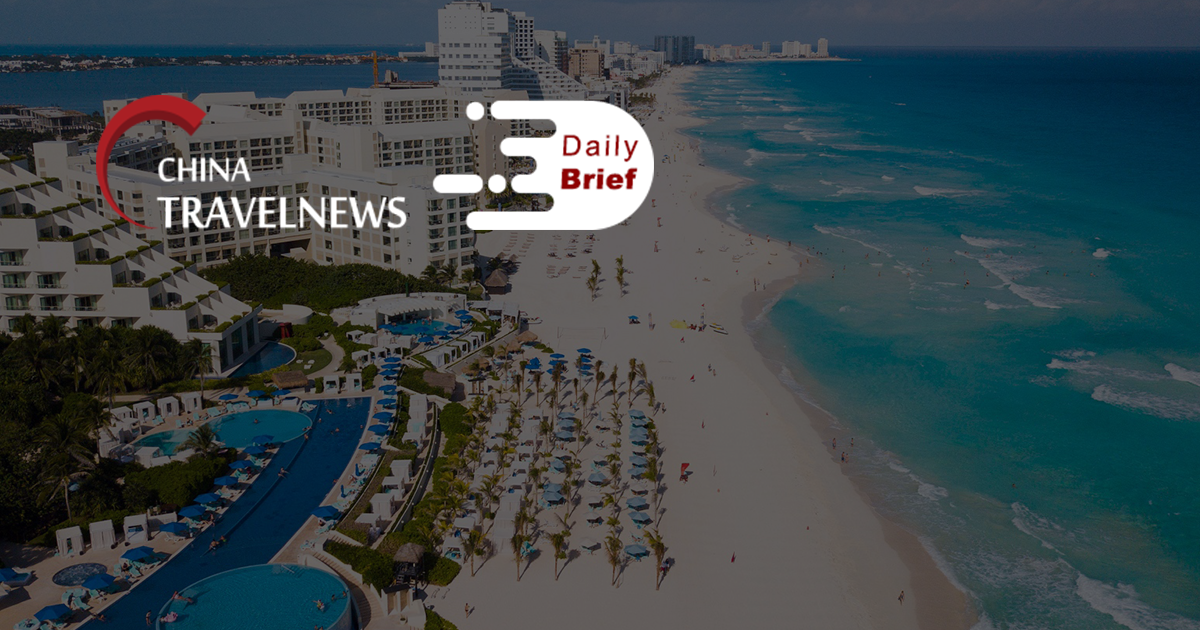 Club Med aims to double resorts in China, set to be its largest visitor market
>> Club Med, one of Fosun Tourism's flagship resort brands, expects China to become its largest visitor market by 2024, according to Andrew Xu, CEO of Club Med China. Club Med owned 63 resorts globally, including a cruise ship in the Europe, Middle East and Africa (EMEA) region and 16 resorts in Asia Pacific. China is currently Club Med's second largest visitor market. The company hopes the number of mainland visitors to our resorts will reach 400,000 in 2022.
Tongcheng-Elong acquires PMS provider Jintiane, further consolidating its position in lower-tier cities
>> Online travel company Tongcheng-Elong has acquired hotel property management system (PMS) provider Changsha Jintiane Technology through a subsidiary. This move marks the online travel company's further expansion in the hotel supply chain. The acquisition of Jintiane has strengthened Tongcheng-Elong's position as a service provider for small- and medium-sized independent hotels and deepened its cooperation with more hotels.
Sabre enhances partnership with Shiji to enable hoteliers to access lucrative Chinese market
>> Sabre Corporation announced an enhanced partnership with Shiji Distribution Solutions to better connect hoteliers to the lucrative, yet complex, Chinese travel ecosystem. Sabre has previously worked with Shiji to connect hoteliers to selected channels within China including the popular WeChat Booking Engine.
Huazhu Group appoints CEO for international business
>> Chinese hotel chain Huazhu Group announced that Ms. Jihong He will join Huazhu Group as CEO for international business starting from October 1, 2021. In this newly created role, Ms. He will oversee the group's international businesses, which include Deutsche Hospitality. The company said the new appointment will help with Huazhu's European operations and development of the group's international businesses.
Deutsche Hospitality launches service initiative for Chinese-Speaking guests
>> Deutsche Hospitality will introduce a service upgrade on October 1 in the form of its China Selection 2.0 initiative. Chinese guests will be able to expect more comprehensive services and greater personalization in future. Deutsche Hospitality aims to work with its shareholder Huazhu to achieve an even stronger positioning on the Greater China market.
Beijing tells Hong Kong to strengthen quarantine, testing policies to secure border reopening
>> Hong Kong must strengthen coronavirus controls in areas such as testing and quarantine before the border with mainland China can reopen, the city's deputy leader has said after meeting Beijing officials. Chief Secretary John Lee Ka-chiu said on Monday that both sides were positive about the prospect of reviving cross-border travel during "constructive" talks in Shenzhen over the weekend.
Beijing applies quarantine measures for all inbound travelers, China defends travel restrictions
>> Beijing on Monday defended its travel restrictions enforced given the coronavirus pandemic that has stopped people stranded in India to return to China. Hua Chunying, the spokesperson for the Chinese foreign ministry, said that Beijing applies quarantine measures equally for all inbound travelers, including its own citizens.
US raises Covid danger level in Hong Kong and Singapore
>> The US said trips to Singapore and Hong Kong have become more dangerous because of the coronavirus, raising its travel health advice for the Asian financial hubs by one level. The US Centers for Disease Control and Prevention said anyone who hasn't been vaccinated should avoid non-essential trips to Singapore, citing a "high level" of Covid-19. The CDC also raised its advice to Hong Kong one rung to Level 2, citing a "moderate level" of coronavirus.
China Eastern unveils new flight mileage credit system
>> China Eastern Airlines became the first Chinese carrier to begin crediting miles to its membership passengers according to ticket price rather than actual miles traveled. The Shanghai-based carrier along with its subsidiary, Shanghai Airlines, initiated the new membership program on Sunday to better serve travelers and drive the digital transformation of the nation's civil aviation.